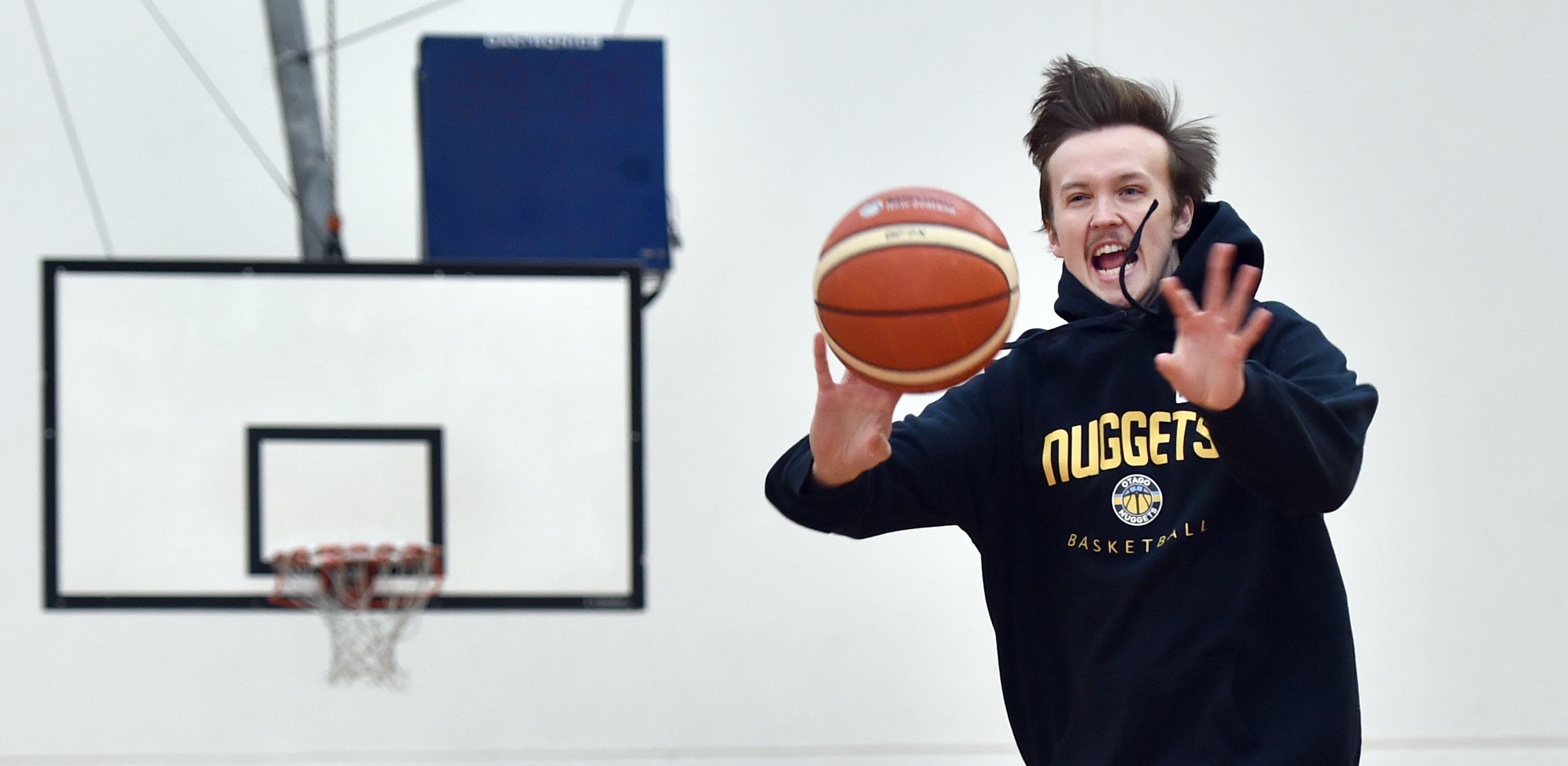 Meet Josh Aitcheson. The 22-year-old is one of the region's many talented basketballers to emerge just at the wong time.
The former Junior Tall Black turned 16 the year the Otago Nuggets folded into a financial hole which almost swallowed Basketball Otago as well.
Several attempts to revive the franchise fell flat during the past six years but the long wait for Aitcheson and his contemporaries is over.
The Nuggets are back and so is Aitcheson's aspirations to play for the team he grew up watching.
"It has been a dream of mine to play for the Nuggets since I was 15 or 16 and it will mean a lot," the small forward said.
"The last year that they were around was the first year that I was getting ready to trial to make that outer squad but I had surgery on my foot and couldn't trial.
"Then the next year they were gone so it was kind of the worst timing for me."
Aitcheson joined the Southland Sharks squad in 2017 and then linked up with the Canterbury Rams the following year, so he has some experience of playing in the National Basketball League.
The Nuggets were preparing for a return in 2021 but Covid-19 helped pave the way for an earlier than expected return.
The NBL has been pruned to six weeks and all the games will be staged in Auckland.
Many of the financial risks have been removed, so the Nuggets have stepped up to fill one of the spaces left by the likes of the Wellington Saints and Southland Sharks.
Player registrations got under way yesterday and an NBA-style draft will follow on June 11. There will be a three-day trading window at the end of the draft before the final playing rosters are confirmed on June 15.
Players could end up in any one of the seven teams.
But ideally, Aitcheson would like to be playing for the Nuggets alongside some of the gang he teamed up with in the Otago under-17 team which won the national title in 2013.
It was a stacked side featuring powerful centre Sam Timmins, tournament MVP Richard Rodger and talented guard Joe Cook-Green.
"There is quite a few of us in Dunedin training together, which is pretty cool because it has been quite a while since we were all together with everyone being scattered. But with Covid happening everyone has come back and I think a few of them will enter the draft.
"I guess we'll just have to see what team we end up with."
The fourth-year University of Otago accounting and finance student said it would be difficult juggling his studies and spending another six weeks off campus. But he has become accustomed to online learning and playing for the Nuggets with his mates was too good an opportunity to overlook.