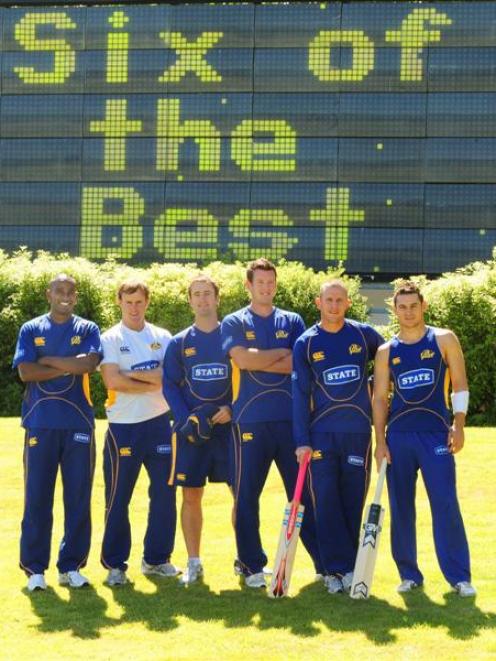 If you are looking for reasons to go to the cricket in Dunedin today, here are six of the best - Dimitri Mascarenhas, Aaron Redmond, Neil Broom, Ian Butler, Craig Cumming and Nathan McCullum.
Otago has been in sizzling form during the national twenty/20 tournament and, with six past or present internationals in the side, it will go into today's game against Central Districts at the University Oval as favourite.
Mascarenhas is in the England one-day squad and McCullum, Butler, Cumming and Broom have recently returned from national duty.
Aaron Redmond is a former New Zealand test opener.
Injury-prone Black Caps all-rounder Jacob Oram is listed to play for Central, although probably not as a bowler, and Brendon Diamanti returns from a stint with the New Zealand team.
The match starts at 5pm.