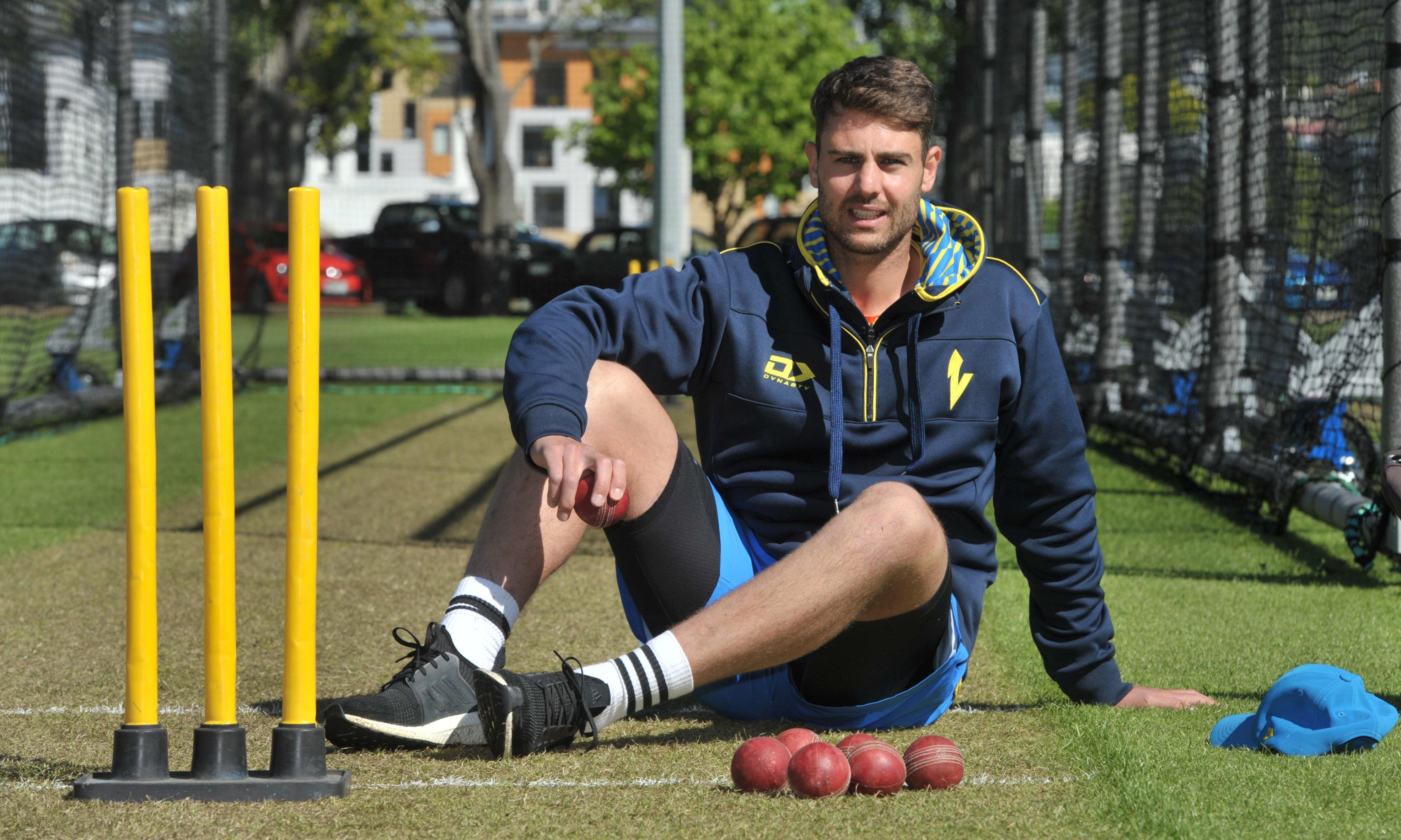 Otago seamer Travis Muller's patience has been rewarded with his first Volts' playing contract.
Muller and Otago limited-overs batsman Josh Finnie have secured the remaining available slots for the 2021-22 season.
Finnie, who has been a regular in the limited-overs teams, slipped down the rankings after a disappointing summer with the blade.
However, the former New Zealand under-19 captain has a wonderful array of attacking strokes and, at just 24, still has a long career ahead of him if he can deliver more consistently.
Muller's path into the team is more complicated.
The South African-born right-armer is a qualifying player and was essentially competing with wrist spinner Michael Rippon and rising batting star Dean Foxcroft for one of the two restricted spots.
He was firmly behind both in the pecking order but Foxcroft is stranded in South Africa and unable to return because of New Zealand's border restrictions.
Muller is the recipient of that contract. It is kind of bittersweet but it is also reward for a player who has toiled away despite the way forward not always appearing that clear.
''It has been frustrating at times but you've just got to stay motivated and perform well whenever you play,'' Muller said.
''I've always had that motto. Whoever you play for, you've got to put the numbers on the board.
''It is unfortunate for Dean and I do feel really sorry for him.
''But I'm very grateful for the opportunity and hopefully I can grab it with both hands.''
Muller (28) moved from Cape Town to Wellington in 2017 in search of more opportunities. He made one first-class appearance for the Firebirds before the opportunities dried up.
He moved south to Dunedin and linked up with the North East Valley club.
Muller chipped away for Otago A and played the odd game for the Volts.
His big break came last season. With Foxcroft stuck in the Republic, Muller got the opportunity to play more cricket and he impressed.
He also picked up a five-wicket bag against Central Districts to help the Volts secure a 10-run win in a one-dayer.
Muller moved to Auckland at the end of the season and has been doing some part-time study. He will return to Dunedin early next month.