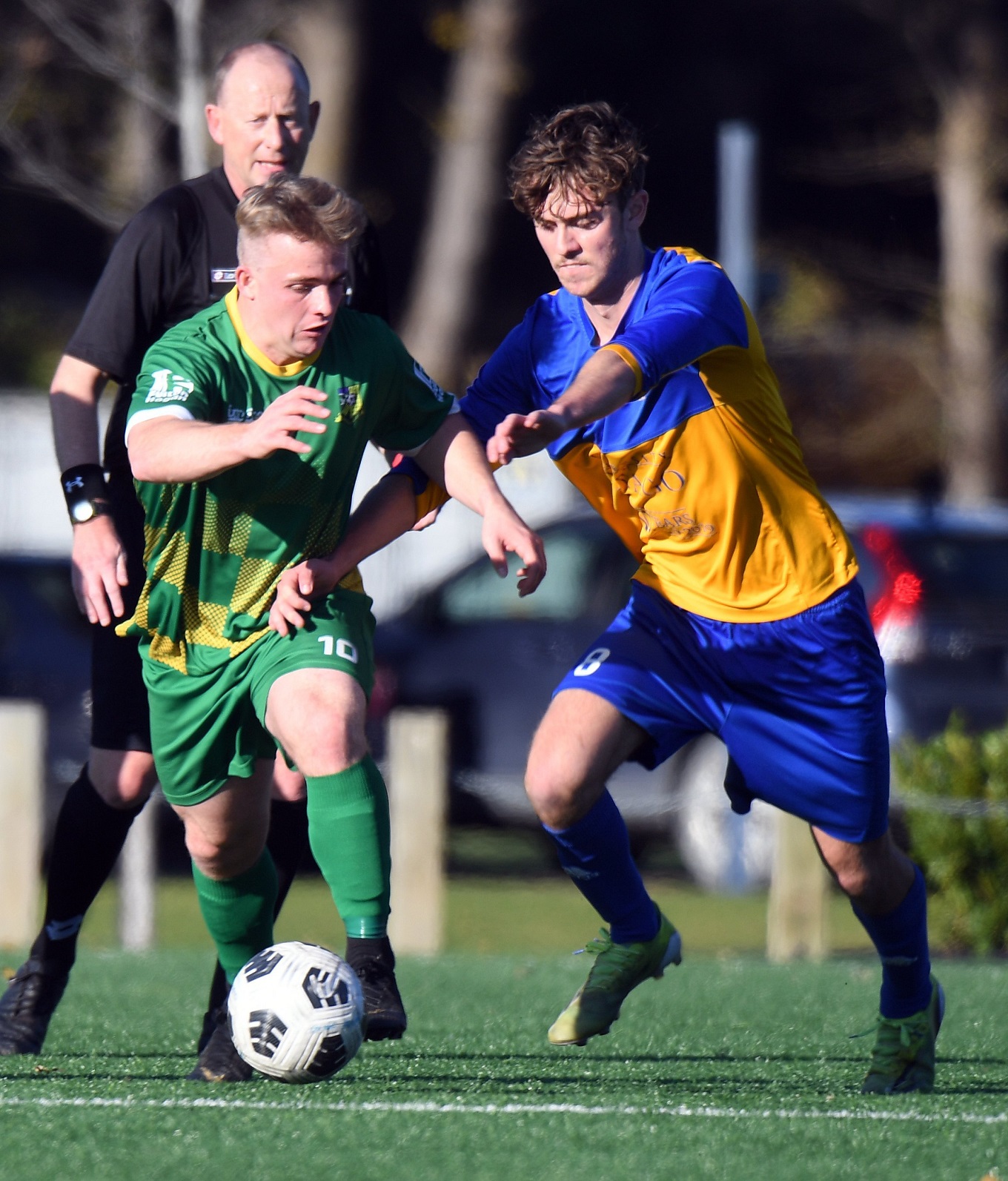 The Southern League enters its second round tomorrow. Jeff Cheshire catches up with the coaches of all three Dunedin teams at the league's halfway point.
The common theme
Depth has been significant early on. Both Covid-19 and flu have had a huge impact and all three Dunedin coaches made mention of inconsistency in selections forced by illness. That has hurt all three teams, notably Green Island and Mosgiel, neither having the depth of the top clubs in the league.
Dunedin City Royals
The South's best hope remains in the mix for a third-place finish, although the two national league spots might be a step too far.
The Royals have been competitive and won their share of games. However, the inability to close out matches against Coastal Spirit and Ferrymead Bays in back-to-back weeks cost them four points.
"We gave away goals that typically you can get away with in the SPL," coach Richard Murray said.
"You can't [get away with that] in this league. The players are a lot better and will put them away.
"We're a young side and it's good learning for us. We've sorted that out in the last few games, which has been good."
Murray said the goal now became finishing as high up the table as possible.
The Royals would need results to go their way to catch the leaders, and he admitted that would be tough with the gap in quality between the top half and bottom half of the league.
"It's been good having the good competition week in week out, the higher level.
"For us, we're a wee bit disappointed with where we're sitting. We sort of chucked away a few points in a few games and we could be in a better position to challenge for those top two spots. Now it's about winning the rest of our games."
Mosgiel
Mosgiel was the South's newcomer to the league this year, having taken Otago University's spot when the student club was denied a licence.
While Mosgiel has had some heavy losses to the top teams, it has held its own against the bottom half of the table.
It has collected seven points against the three teams below, while also claiming a draw against sixth-placed Coastal Spirit.
Co-coach Malcolm Fleming was "semi-happy" with where the team was at, given the circumstances of missing key players.
That notably included ace goal-scorers Cody Brook and Rhys Quarrell for extended stretches.
"I wouldn't call it a pass mark where we are, but we're there or thereabouts.
"We're not at the bottom, which is a plus so far. But we're aware things can turn around in the competition very easily.
"The top two teams are obviously very good, and everyone else is there or thereabouts.
"That makes it all the more frightening — if you don't get a run on the board, you end up down the bottom, which is where no-one wants to be."
He felt depth was a key determining factor in the league and that was a big difference between the top teams and those further down the table.
However, he said the league was good for the players to learn and be exposed to a higher level of football.
"We need the competition for the players, for definite. It's just getting used to it, particularly for Mosgiel, because they weren't in it last year.
"We've got to keep building and keep learning. Whether the players can handle that is a big step."
Green Island
Conceding late goals has been Green Island's season so far. It managed a scratchy win over Nomads United early on, but like the Royals, threw away a win against Coastal Spirit and a draw with Ferrymead Bays after the 90-minute mark,
Coach Shane Carvell said the team had been competitive in all its games.
However, he felt the lack of depth and the young team had hampered it results-wise.
"It's just that experience at times of closing out games," Carvell said.
"I think there's been two, maybe three times in the first round, where at fulltime before it goes into extra time it's been a draw, or we've been ahead, and we've leaked a goal.
"We've dropped three or four points like that and it comes with the experience of knowing how to close out a game.
"We probably are still a little bit naive. We've been competitive. We've been there or thereabouts in most games, which is pleasing.
"I think going forward into round two that's something we've got to build on. I guess learn from some of the lessons in round one and turn those lessons into a couple of results."
Table
Christchurch Utd P 9 W 9 D 0 L 0 Pts 27
Cashmere Tech P 9 W 8 D 0 L 1 Pts 24
Nelson Suburbs P 9 W 5 D 2 L 2 Pts 17
Ferrymead Bays P 9 W 5 D 1 L 3 Pts 16
Dunedin City Royals P 9 W 4 D 1 L 4 Pts 13
Coastal Spirit P 9 W 1 D 6 L 2 Pts 9
Mosgiel P 9 W 2 D 2 L 5 Pts 8
Nomads United P 9 W 1 D 2 L 6 Pts 5
Green Island P 9 W 1 D 1 L 7 Pts 4
Selwyn United P 9 W 0 D 3 L 6 Pts 3