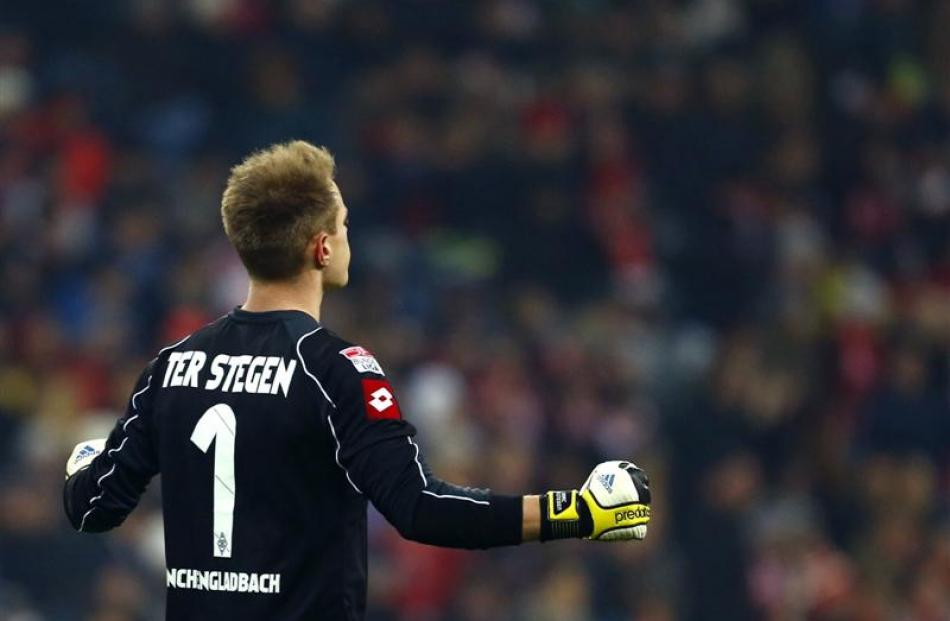 The Fifa Under-20 World Cup, to be hosted by New Zealand in 2015, will feature the most talented footballers we have seen in this part of the world. For those scoffing that it is a ''junior'' tournament, Hayden Meikle selects a team of the world's best players aged 20 and under. Prepare to be impressed.
They say it is an event that does not make as much economic sense as getting Paul Simon or some other musician on the top side of 60 to Dunedin.
Maybe so. But don't even think about using the argument that a football tournament with an under-20 (20 and under, really) age restriction means it is not worth the fuss.
When the Fifa Under-20 World Cup reaches these shores in 2015, New Zealanders will be in football heaven.
With all due respect to Otago United and the Wellington Phoenix, these young men will be on another planet.
They will be fast, strong and immensely skilled. Many of them will be regulars for the world's elite clubs. Some of them will be on million-dollar contracts.
If the tournament opened in Dunedin tomorrow - and fingers crossed the city gets to play a part in two years - these are the players you might get to see. Most of them won't be eligible in 2015, of course. But this illustrates the level of footballer we can expect.
Goalkeepers
You would think this would be a tricky position to fill, given most of the world's elite keepers are in their late 20s and early 30s. In fact, there are plenty of cracking young glovemen around the world football scene.
Take Marc-Andre ter Stegen. The 1.91m German was only 18 when he recorded four clean sheets in five games to help his club, Borussia Monchengladbach, avoid relegation from the Bundesliga two years ago.
A year later, the club was in the Champions League, and ter Stegen was making his debut for his country. His commanding presence in the box has seen him linked to all sorts of big clubs, including Manchester United.
Chelsea eventually sees Thibaut Courtois as its long-term keeper after Petr Cech, though the Belgian is wanted permanently by loan club Atletico Madrid. And English whizzkid Jack Butland is heading to the Premier League to join Stoke.
Defenders
David Alaba is an Austrian with a Filipino mother and a Nigerian father. He made his Austrian debut at 17, and was named the country's player of the year at 19. Alaba can virtually play anywhere but has been flourishing at left back for Bayern Munich.
The rock of the defence will be Raphael Varane, a wondrously talented Frenchman who plays for Real Madrid. Tall and composed, he was recently named man of the match in El Clasico, the match against Barcelona, and has been linked to Manchester City.
Liverpool has a handful of rookie defenders - Andre Wisdom (19) is having a run of starts, and Jack Robinson and Jon Flanagan are emerging - while Luke Shaw, just 17, is turning heads at Southampton.
Serbian youngster Matija Nastasic, a cousin of tennis star Novak Djokovic, is settling in at Manchester City.
Midfielders
Incredibly spoiled for choice in this area.
I've gone for a Liverpool player (surprise) on the left. Raheem Shaquille Sterling made his senior debut for the Reds at 16 and has already made an appearance for England. Dazzlingly quick, he will be some sort of player when he starts scoring goals.
On the other side is another rising Englishman, Alex Oxlade-Chamberlain. The Arsenal man is skilled and physically tough. Which is exactly how to describe Paul Pogba, the former Manchester United midfielder who is starring for Juventus in Serie A.
Rounding out my midfield is a player so prominent and so spectacularly gifted, it was a shock to learn he had not yet blown out 21 candles. Mario Gotze, part of the Borussia Dortmund revolution, is the complete footballer. He has pace, vision, intelligence and sublime playmaking ability.
Another rising star is Brazilian Lucas Moura, who recently joined wealthy French club PSG, while another Lucas, Piazon, will return to Chelsea after a loan spell in Spain.
Iker Muniain (Athletic Bilbao) has been labelled the ''Spanish Messi'', Argentina is very excited about Juan Manuel Iturbe, and a Brazilian kid called Adryan is on everyone's radar.
Forwards
Wilfried Zaha, Stephan El Shaarawy and Romelu Lukaku would form an almost perfect front line.
Ivory Coast-born Zaha, who will see out the season for Crystal Palace before joining Manchester United, is fast and full of tricks and has been compared with Cristiano Ronaldo.
El Shaarawy, the Italian with the Egyptian name, is a lethal marksman, having scored 15 times in 22 league games for AC Milan this season.
And Lukaku would be an old-fashioned England centre forward if he wasn't a Belgian of Congolese descent. He is a physical brute and will hope to emulate Didier Drogba (scoring goals, not diving) when he returns from West Brom to Chelsea.
Manchester City (John Guidetti) and Liverpool (Adam Morgan) have high hopes for their respective young strikers, while Viktor Fischer (Ajax) has been widely scouted.
---
Under-20
Possible World XI
• Goalkeeper: Marc-Andre ter Stegen (Borussia Monchengladbach).
• Defenders: David Alaba (Bayern Munich), Raphael Varane (Real Madrid), Andre Wisdom (Liverpool).
• Midfielders: Raheem Sterling (Liverpool), Paul Pogba (Juventus), Christian Gotze (Borussia Dortmund), Alex Oxlade-Chamberlain (Arsenal).
• Forwards: Wilfried Zaha (Crystal Palace, moving to Manchester United), Stephan El-Shaarawy (AC Milan), Romelu Lukaku (Chelsea, on loan at West Brom).
• Reserves: Thibaut Courtois (Chelsea, on loan at Atletico Madrid), Jack Robinson (Liverpool), Luke Shaw (Southampton), Lucas Piazon (Malaga, on loan from Chelsea), Lucas Moura (Paris Saint-Germain), Iker Muniain (Athletic Bilbao), John Guidetti (Manchester City).
---