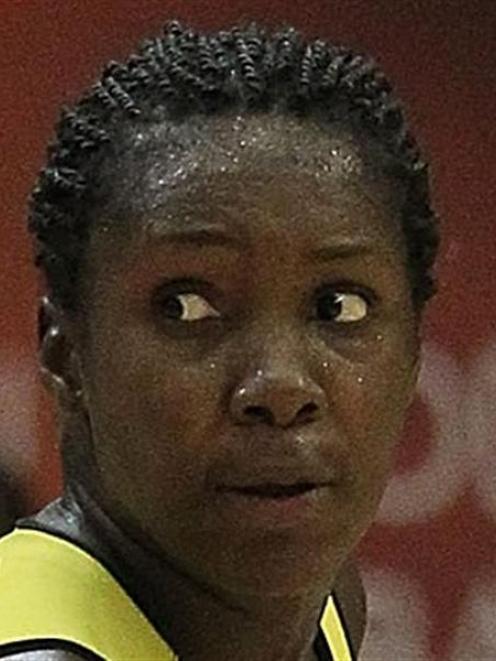 The Steel has confirmed towering Jamaican shooter Jhaniele Fowler will join the franchise next year.
At 1.98m, Fowler will be the tallest player in the competition.
She eclipses her Jamaican team-mate and Queensland Firebirds shooter Romelda Aiken and West Coast Fever defender Susan Fuhrmann by 2cm.
Her height will make her an intimidating presence under the post.
Securing an ANZ Championship contract has been an aspiration of the 23-year-old, who has previously been linked to the Adelaide Thunderbirds.
"The Steel presented itself and I know the Steel is a good team so I am excited to represent them," she said in a statement.
"I'm very excited. My personal goal is to just get more experience in terms of playing with the elite players.
"Our club league is not that strong in Jamaica, so to play in the ANZ Championship is an opportunity that will not only benefit me but also netball in my country through the knowledge I can share."
Fowler will move to Invercargill in January and unite with her Steel team-mates, including Otago shooter Te Paea Selby-Rickit, who is no shrimp at 1.88m, and Silver Ferns back-up shooter Jodi Brown.
"I'm a team person so I am looking forward to meeting the rest of the team and management."
As for the South's unpredictable weather, Fowler said she was not too worried.
"I've been to other countries where it has been cold - I will be able to adjust.
"I have looked Invercargill up on the internet and I know it's very beautiful. It's going to be hard adjusting to living somewhere new for the first couple of months but I am excited for the opportunity."
Fowler has spent the past week in Auckland competing at the Fast5 tournament and has relished the game's dynamic format, especially the introduction of three-point shots at goal.
She managed to slot a match-winning long shot worth six points to snatch a 32-31 victory over Malawi.
"It's very fun - the feeling when I netted that shot was awesome."
Steel coach Janine Southby said while the franchise continued to have a strong focus on developing players, Fowler would inject some valuable international experience.
"Someone of Jhaniele's calibre is a real asset to us and obviously her height is going to be a bonus.
"She's a really strong target for us on the court - she's going to add a different flavour and bring a different culture to the Steel which is exciting."
---
Southern Steel
2013 squad
Jodi Brown, Jhaniele Fowler, Shannon Francois, Courtney Tairi, Wendy Frew, Phillipa Finch, Rachel Rasmussen, Te Paea Selby-Rickit, Storm Purvis, Sulu Tone-Fitzpatrick, Phoenix Karaka, Stacey Peeters, Kate Shearer, Gina Crampton.
ANZ Championship tallest players
1.98m Jhaniele Fowler (Steel)
1.96m Romelda Aiken (Firebirds), Susan Fuhrmann (Fever)
1.93m Carla Borrego (Thunderbirds), Kate Beveridge (Vixens), Erena Mikaere (Magic)
1.92m Caitlin Bassett (Fever)JhanieleFowler
---