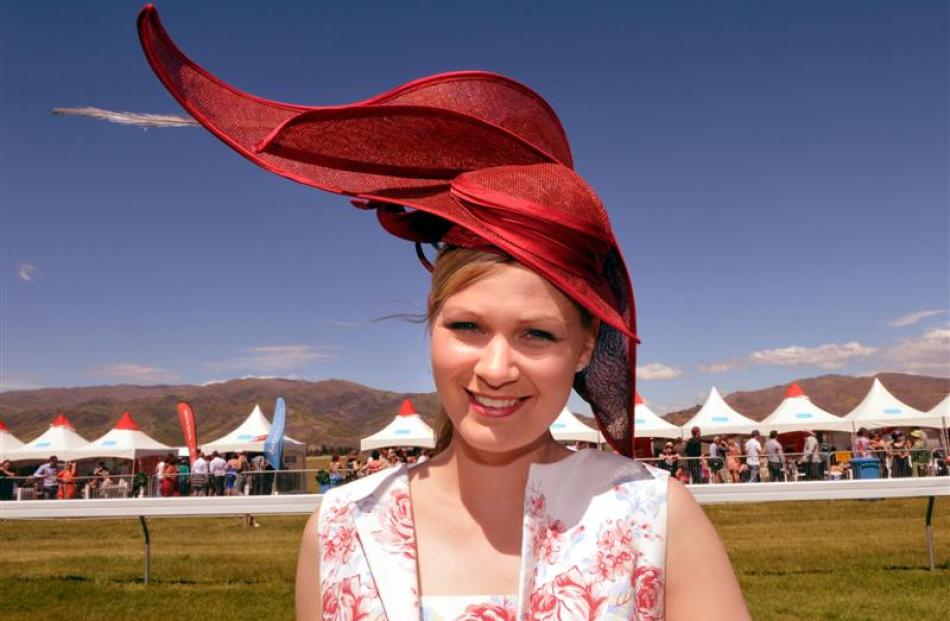 Ashley Frye is finding this racing lark much to her liking.
The 17-year-old Rangiora jockey scored her third winner in four days when she won a 1220m maiden race at the Otago Racing Club's Cromwell meeting yesterday.
Frye was on Gallant Babe, who came home with a withering burst to win on the post.
Frye's first two career winners came at Timaru last Thursday.
The success yesterday was special as Gallant Babe is trained by her father, Danny Frye.
Ashley said she thought she may have left her run too late yesterday but in the end timed it just right.
"I was not too sure on the line whether I had got there. At the top of the straight I was in a few tight angles and had to angle out a bit," she said.
"I wasn't that comfortable but as soon as I got out I just pushed the accelerator."
She never would have thought she would have had such a successful start to her riding career. Yesterday's win was in her ninth race ride.
"It is a dream start, really...
Way above any expectations.
"I have always done pony club and that and then with Dad I started mucking out stables and getting involved. Then I started track work when I was about 14.
She almost had her fourth win a couple of races later when her ride, Sandy's Girl, was just edged out on the line by the fast-finishing Let's Talk Gold.
The former Rangiora High School pupil will be riding next at Riccarton on Friday.
Her father said Ashley had that natural feel on a horse and knew how to treat them well.
"She's probably just as good on the ground then she is on their back. She has got that natural feel for horses."
He paid credit to his partner, Kay Young, who had given Ashley the grounding around horses.
Danny Frye is a former jockey and still rides occasionally in amateur rider races, though he prefers to watch more these days.
Gallop South chief executive Andre Klein was pleased with the day.
"It was the biggest one we've ever staged, no question about it..." There were more marquees than usual, hospitality sales were up by 20% and the weather and atmosphere was great, he said.
The only down side was being able to card only eight races.
Sergeant Simon Paget, of Cromwell, said the crowd was well behaved and it was pleasing to see so many families.