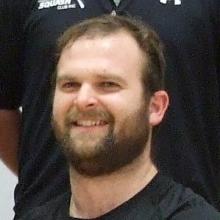 The extent to which Wakatipu has missed fullback Chris Young and his golden boot became glaringly obvious as he demoralised Arrowtown at Queenstown on Saturday.
He contributed 20 points to his team's 35-28 victory.
Young was like a one-man demolition squad as he banged over six goals - including two from 50m - helped set up one try, scored another and consistently drove Arrowtown back with his telling left boot.
He so demoralised the visitors that they trailed by an embarrassing 35-7 with about 15 minutes to play, a scarcely believable situation given their first-round encounter had produced a 20-19 scoreline.
Not everything could be blamed on Young.
The Arrowtown players spent almost 60 minutes trying to see how many high kicks they could drop, how many passes they could fumble and how many penalties they could concede.
Just when it seemed things could not get worse, captain Malcolm Sutherland was dispatched to the sin-bin.
The prospect of a 50-point hiding suddenly loomed large, at which point the Arrowtown players underwent a quite remarkable transformation.
Bringing on Connor Bissett at first-five, allowing co-captain Jackson Wallace to switch to his specialist position of halfback, was a factor, and so was coach Aidan Winter's entry into the game.
With centre Tom Grandiek deciding he should take over from Young as the game's controlling figure, Arrowtown dramatically seized control of the game.
Grandiek scored a stunning solo try to make it 35-14.
While the conversion was being taken, Arrowtown manager Ben Finn was reminding his players a bonus point was not out of the question.
He was dead right.
With six minutes to play, replacement Blair Foster scored and Bissett converted for 35-21, and two minutes from time Winter - in outing number 190 for Arrowtown - dotted down between the posts.
Suddenly it was 35-28 and as Arrowtown swept on to attack from the restart, the prospect of a 35-35 draw loomed as a possibility.
Wakatipu managed to snuff that final raid out to claim five valuable championship points while Arrowtown, almost unbelievably, went home with two.
"We can't afford another opening 40 minutes like that," admitted Finn.
"I can't explain how we came to make so many mistakes."
Besides Young, Wakatipu's heroes were wingers Lawrence Wadham, who helped set up two early tries, and Angus MacCallum, halfback Xavier Sadler and the tight forwards, who often embarrassed the Arrowtown scrum.
The White Horse Cup stays with the Cromwell Goats, thanks to a dominating second half at Anderson Park.
At 12-12 at halftime there was some anxiety among the Cromwell coaching crew, before the Goats slipped into top gear, winning the second half 39-0.
Standout performers were flanker Daniel Hurring, whose brace of tries give him nine for the season, Dane Edge, who featured at both halfback and first-five, prop Issy Prescott and lock Stefan Blakeborough.
Upper Clutha went on the rampage against the struggling Cromwell Cavaliers at Wanaka, winning 86-5 - 14 tries to one - against a team they had beaten only 29-18 in the first round.
Saturday's results should pretty much ensure the play-offs (starting on July 20) will comprise Upper Clutha, Cromwell Goats, Wakatipu and Arrowtown, although Maniototo will keep its faint hopes alive if it can beat Arrowtown next weekend.
 - Bob Howitt