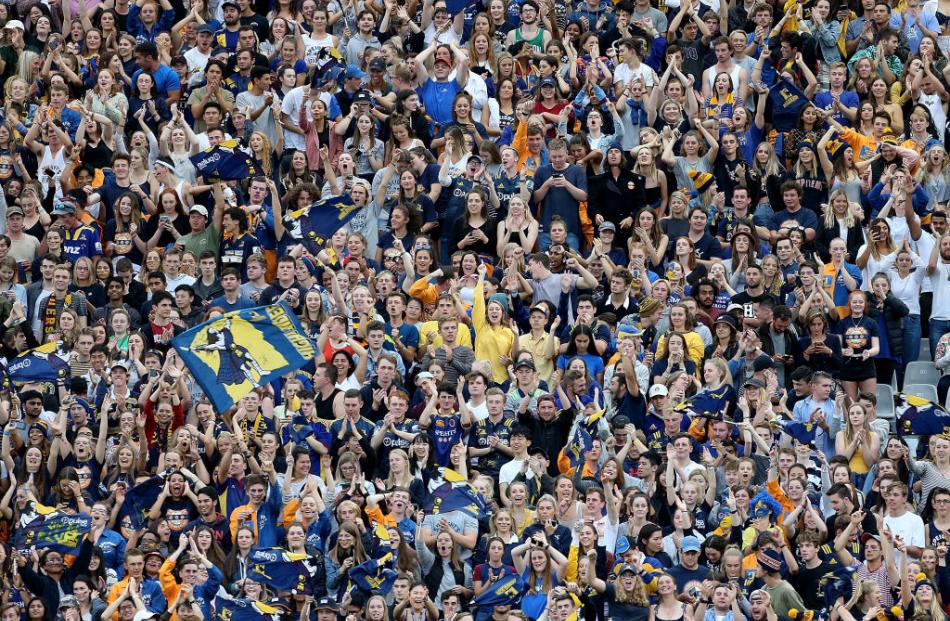 Summer is still clinging on.
The beach is never far from the mind.
But what the heck - it is now officially rugby season - 54 days into the year.
A new era at the Highlanders got off to a winning and thrilling start at the Forsyth Barr Stadium last night.
The Highlanders, under new coach Aaron Mauger, fought out an absolute thriller under the roof to beat the Blues 41-34 as the two teams battled it out in what was an old-fashioned shoot-out.
It was a close run thing and there were plenty of ups and downs in a match which was a great starting advertisement for Super Rugby.
A crowd of 16,687 soaked up the sights and sounds of the game with what is expected to be the first of many rugged derby games.
There was plenty of thrust and movement in the game which showed players did not have too much Christmas pud.
It seems like the players come back even faster, stronger and bigger every year and this season is no exception.
The zoo area at the end of the stadium was packed as it is now an integral part of University Orientation. The zoo attendants sung and cheered as only freshers can and there was a special cheer when winger Waisake Naholo got the ball.
The Highlanders get two weeks to recover with a bye next weekend. Fair enough too, as after this thrilling game they will need it.
Some entry queues at the Forsyth Barr Stadium were apparently longer than usual at times last night, and one rugby fan said some other fans had also been upset by delays.
Highlanders general manager Greg O'Brien said he was not aware of any unusual delays in entering the ground, but if there were any issues they would be picked up and dealt with in the regular debrief of every game.f