Ben Smith is the first Highlander to say he is leaving after next year.
He will not be the last.
The franchise faces a cleanout of top talent after next year as the era started by Jamie Joseph when he arrived for the 2011 season comes to an end.
The World Cup is always a good finishing post for many players. The time to cash in and earn some decent money overseas or look to move on to something else.
Smith has done that with his move to Pau and it is hardly a surprise. Smith has given the province, franchise and country long and distinguished service.
His namesake, Aaron Smith, signed a four-year deal in late 2015 to stay with New Zealand Rugby and the Highlanders.
Whether he stays on after next year is up in the air. Smith, who turned 30 last month, has been at the franchise since 2011, and may decide to move on and go overseas.
There has been scant talk about Aaron Smith and where he is headed but he has been playing at the highest level and has played 82 tests and well over 100 games for the franchise. A chance to get overseas is a distinct possibility.
The two Smiths seem inter-locked at times and were a massive reason for the Highlanders winning the Super Rugby title in 2015.
The longest-serving Highlander at the franchise after the two Smiths is loose forward Elliot Dixon. He signed a deal last season to keep him at the Highlanders until 2020 but may move before that.
He has been playing in Japan and indicated last year he may go back there and just play one season.
Another couple of players who have been in Japan this season are utility back Richard Buckman and lock Tom Franklin. They play in the Japan Top league final this weekend for Kobe. They will return to play for the Highlanders for what is likely to be their swansong in 2019.
Hookers Liam Coltman and Ash Dixon may also seek new pastures after next year. Dixon, who has just turned 30, has been playing at the top level for 10 years, and with a young family, may look to move. Coltman, 29 next month, could also seek an overseas deal.
One player who looks like he will be off is winger Waisake Naholo.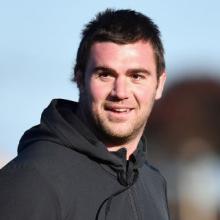 Naholo signed a one-year deal earlier this year and indicated then he would look at his options next year. Through no fault of his own he has slipped down the pecking order at a national level so that gives him a clear understanding on how fickle selection is.
Loose forwards Luke Whitelock and Liam Squire may also be considering their futures. Whitelock was set to head to Japan earlier this season but getting back into the black jersey led to him staying put.
Squire also comes off contract next year and, coming off a rough year, may look elsewhere.