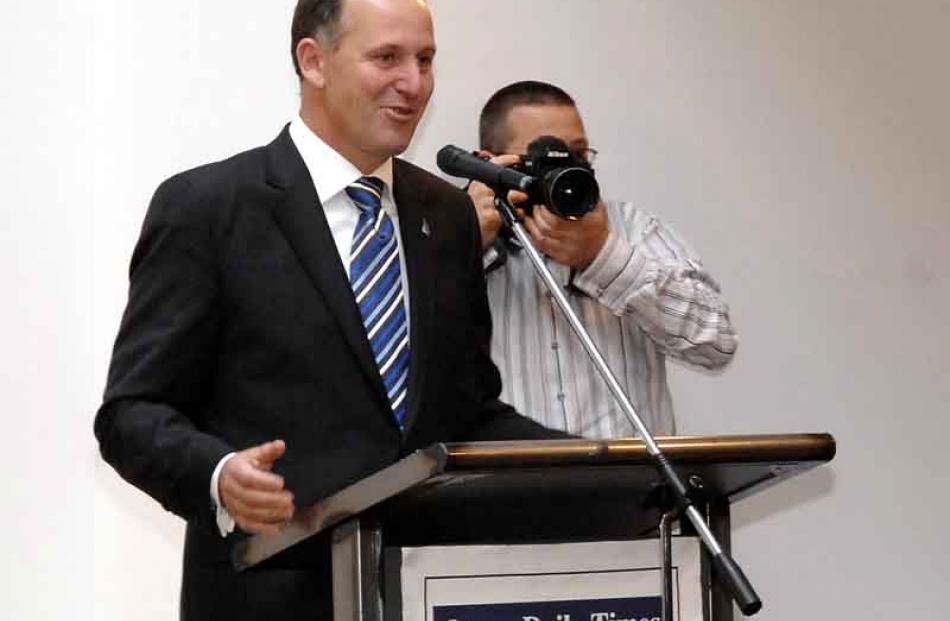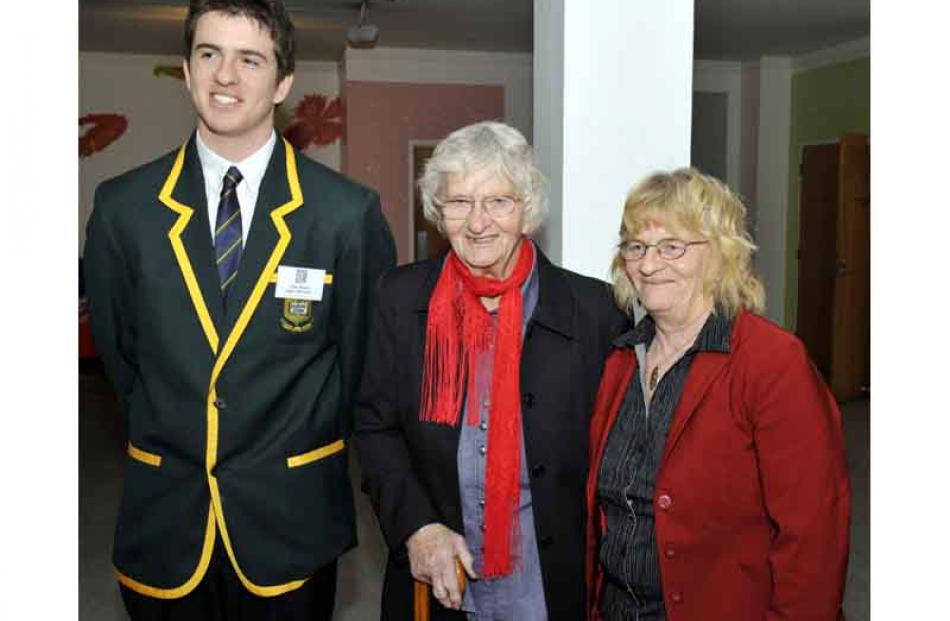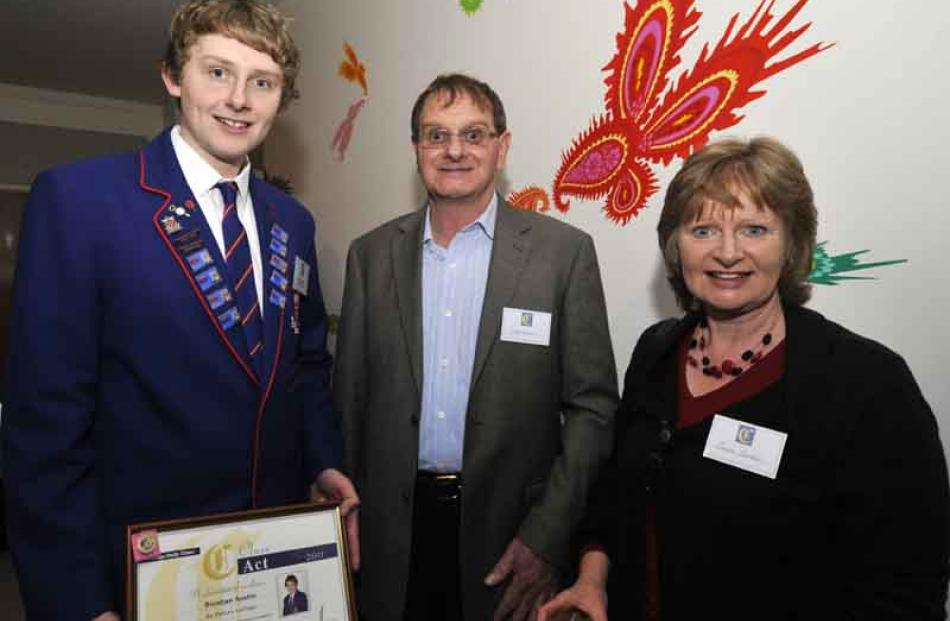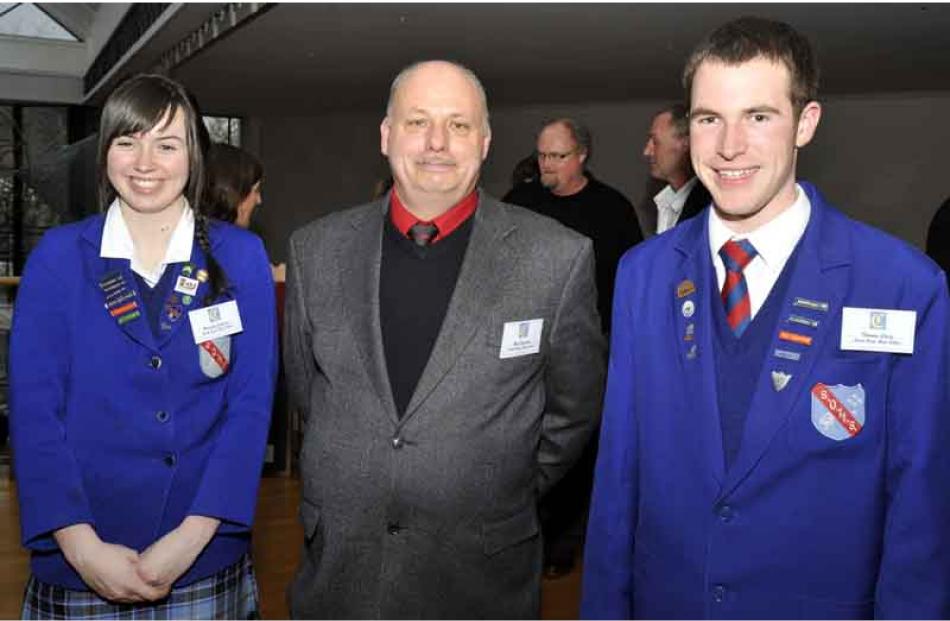 Prime Minister John Key meets recipients of the 2011 Otago Daily Times Class Act awards at the Dunedin Public Art Gallery yesterday.
The Otago Daily Times Class Act 2011 recipients were - (last picture, front row, from left): Kate Waterman, Sophie Napper (Columba College); Danae Bradley, Courtney Sanne (Blue Mountain College); Jodie Hope, Sam Arnold (Bayfield High School); (second row): Matthew Paterson, Samantha Dickie (Gore High School); Holly McGrouther, Kelyn Witehira (East Otago High School); Jared Maclachlan, Ella Borrie (Cromwell College); (third row): Katie Mason, Kylie Price (Kavanagh College); Ben Jowsey, Jordyn Walker (Kaikorai Valley College); Jamie Band, William Gibson (John McGlashan College); fourth row): Rosalind Manowitz, Patrick Dawson (Logan Park High School); Brianna Watt, Terry Batt (Lawrence Area School); Caleb Gray, Hayden King (King's High School); (fifth row): Benjamin Watts, Michael Collins (Otago Boys' High School); Saasha Bruce, Alexandra Winsloe (Mt Aspiring College); Giles Graham, Shayne Hughes (Maniototo Area School); (sixth row): Sarah Davidson, Alex Pasco (Roxburgh Area School); Maxine Shanks, Serena Mather (Queen's High School); Lisa Craw, Dayna Turnbull (Otago Girls' High School); (seventh row): Nicole Parry, Brendan Austin (St Peter's College); Fergus Farrell, Maeve Ryan (St Kevin's College); Rebekah Greene, Frances Fulton (St Hilda's Collegiate); (eighth row): Holly McPhee, Jeremy Gray (The Catlins Area School); Julia Gorinski, Aaron Kennedy (Taieri College); Thomas Craig, Natasha Cameron (South Otago High School); (ninth row): Jessica Callaghan, Nicole Meikle (Waitaki Girls' High School); William Steenholdt, Douglas Wood (Waitaki Boys' High School); Amanda Williamson, Jessica Brock (Tokomairiro High School); (10th row): Ella Ferguson, Bridget Kirk (Wakatipu High School). Inset: Callum Geddes and Sophie Williamson (Dunstan High School).
• Photos by ODT staff photographers Linda Robertson, Peter McIntosh and Gregor Richardson; prints available from otagoimages.co.nz.