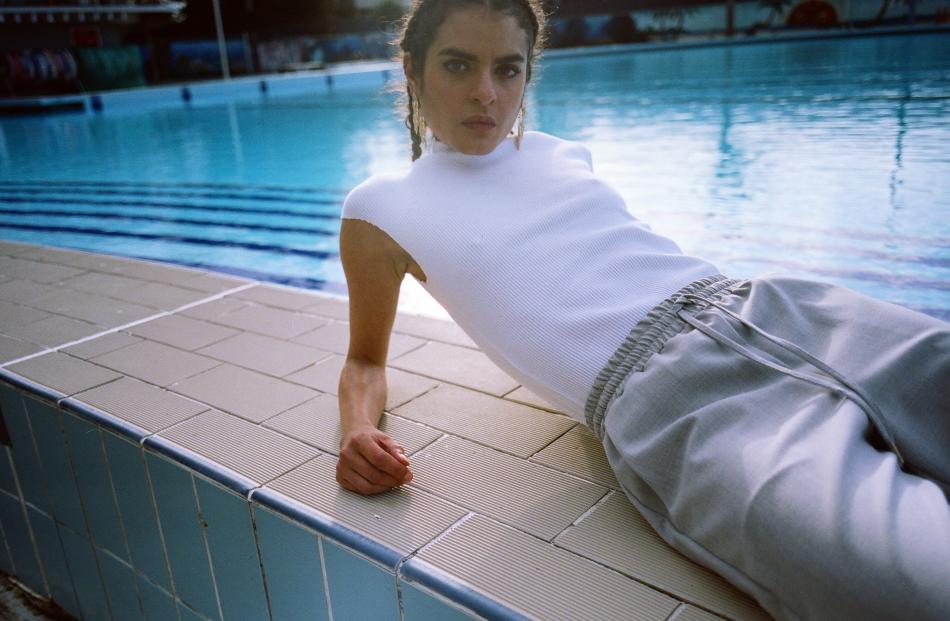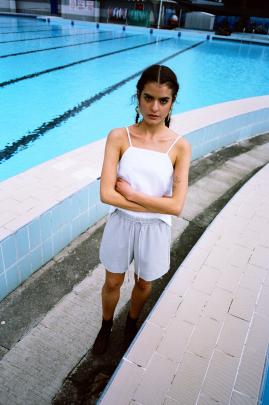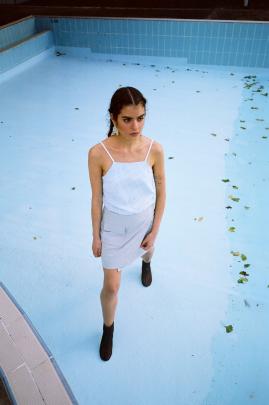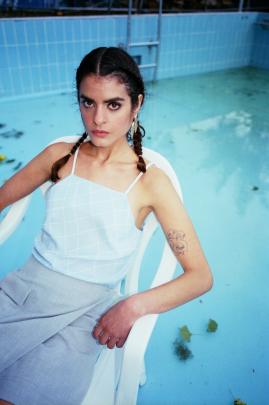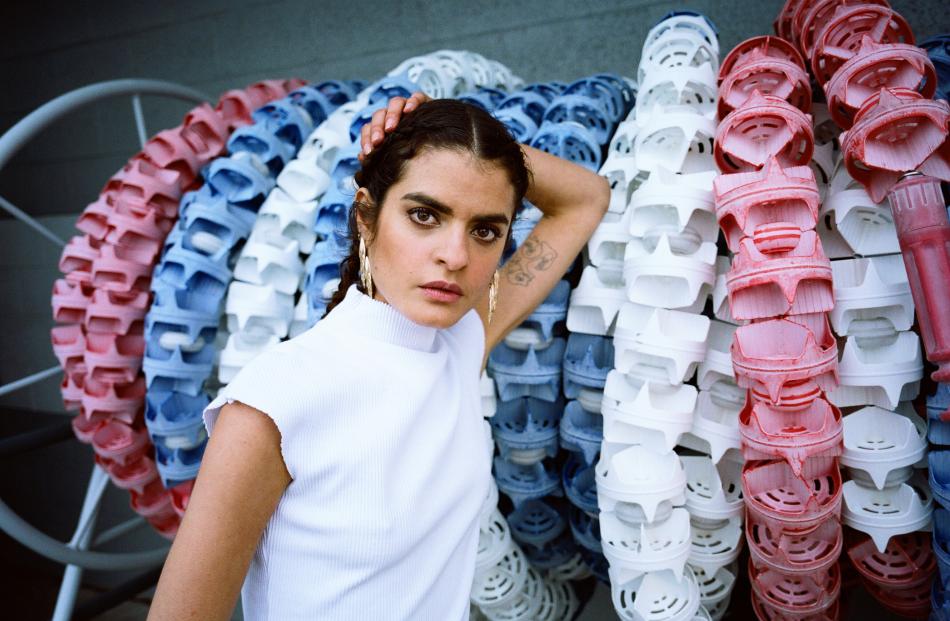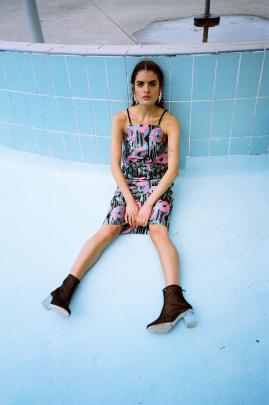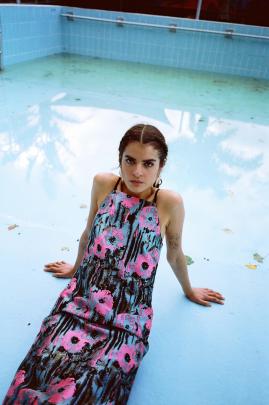 I remember Jojo Ross from when she lived in Dunedin, with her icy blonde hair, and progressive style she was always intriguing.
Although we haven't actually had an opportunity to meet in real life (she now lives in Auckland, making cool clothes) because we both work in the fashion industry our paths have crossed in the virtual world many times.
I've always kept up with what she's doing with her self-titled clothing label because she's from Dunedin, has incredible style, and really good hair. Here's Jojo's S/S collection-Utopia. 
When did you start your brand?
I launched my ready-to-wear label in 2015 with my first garments going into store April last year, but I've been working and showing conceptual pieces since I graduated Otago Polytech in 2011.
How many collections have you created to date?
What's the inspo behind this collection and where did you seek it?
Jojo Ross' SS17/18 collection "Utopia" takes us far away from the every day. Drifting between the here and now and the elsewhere, Utopia is set somewhere between the real and surreal. It is about escapism, it is a daydream.
Blush pink, summer blue, white and soft greys work together to lull us into a dreamy vibe but distorted and psychedelic prints pack a curious punch in this mid afternoon wandering of the mind. The theme of distortion continues through the range in re-imagined classics. The Surrealist Jacket is a play on the human silhouette with it's exaggerated and sculptured sleeves. The collections signature piece - the Utopia Top, features a heavily stiffened shoulder and sleeve panel playing with the bodies' proportions. While this may sound challenging, everyday comfort is not forgotten amongst these pieces with easy to wear fabrics and finishes incorporated.
Also featured in the collection is a range of super comfortable basics; elasticated tailored trousers, loose fitting drawstring shorts, "Utopia means elsewhere" printed t-shirts and wrap skirts for the everyday. Sharp angles and industrial detailing keep these modern, minimal and uniquely Jojo Ross.
Who do you envisage wearing this collection?
I get this question often and to tell you the truth, I have no idea. I design because I get really obsessed with things, or feelings, or ideas. I don't really think about people at all. I hope that those who wish to wear my designs are people of all ages who want to look intriguing, considered and forward.
What fabrics have you used and why?
The bulk of my collection is made up of heavy ribs, cotton and cotton blends in a colour palette of white, grey, black, pink and blue. I look at fabrics from the very beginning of a new collection as they dictate the design so heavily. Quite often my design comes from seeing the fabric, not drawing and sourcing after. I used my first printed fabrics this season, which was initially terrifying as I'm such a minimalist, but now I'm obsessed. My favourite is the technifloral; a drippy psychedelic jacquard floral. It worked so well with my inspiration. My other print, "Pool" is a distorted white grid on light blue, such a dreamy print for summer.
Where can we get Jojo Ross?
I'm launching my online store really really soon. Company Store. has also have a pretty good range of the collection.