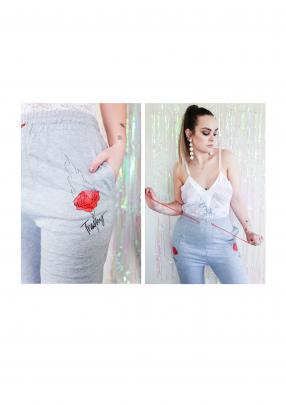 Introducing again, but in a different way, my clever friend Cherry Hart. In a post earlier this year I featured her as a fashion zine creator, however this time I'm focusing on this multi-talented women's clothing label-Mickey Loves Mallory.
Cherry Hart's fashion career began 10 years ago, while she was doing work experience for Tanya Carlson and developed into workroom, assisting and visual merchandising for the brand.
In 2004 Cherry, along with Cara Cotton established the clothing brand Cherry Cotton Candy which was showcased at New Zealand Fashion Week and iD Dunedin Fashion Week.
Over the course of her career Cherry has worked on a variety of creative projects in the fashion, art and design industries, including styling photo shoots and creating artwork for local brand, Danger Birds.
After a small hiatus from designing (having baby number two) Cherry's back at it, recently launching her third Mickey Loves Mallory collection TRASH18. 
"TRASH18 is a print-based collection exploring my love of all things glam and trashy. I enjoy juxtaposing one with the other. In some pieces I use sequins and roses, alongside harsh, distressed elements. Each Mickey Loves Mallory collection plays upon these ideas, yet clearly stands alone in terms of moods and themes. I will keep exploring this concept, as well as working collaboratively with other artists to create one-off pieces, fusing art and fashion with everyday staples," she said.
TRASH18 is available at Company Store and select pieces will be available soon on the Mickey Loves Mallory website. 
Follow Mickey Loves Mallory here or like it here
Follow Femme Hysterique here, like it here or email femmehysterique@odt.co.nz
Hair and make-up and photography @Lauren Wells Make-up
Post production @Kristy Wood
Styling @Cherry Hart
Model @Grace