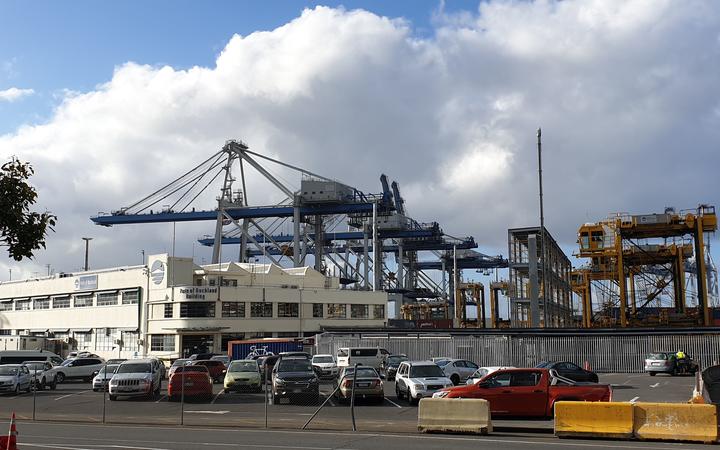 A turnaround in the number of port workers vaccinated is being attributed to success in tackling misinformation and making it mandatory for those on the border's frontline.
Just last month Covid-19 Response Minister Chris Hipkins said misinformation was keeping 44 percent of port workers from getting even a single dose.
Now 95 percent are fully vaccinated, in time for today's requirement for border workers to be immunised.
The Maritime Union national secretary Craig Harrison said educating port workers about the Covid-19 vaccine has helped many to overcome any hesitancy.
"Emails have been sent and phone calls have been made trying to find out more about the vaccines and all the information," he said.
"There's a lot of information out there on the internet, you've just got to hit the old Google and you come up with a whole lot, but our union's been telling everyone the best person to talk to is your own doctor."
He said workers had proactively sought information from trusted professionals.
"People are actively getting out there, contacting health professionals and getting advice."
Harrison said engaging workers helped, with the Ministry of Health and port companies offering roadshows with experts available to talk to.
He said it could work elsewhere, where there is vaccine hesitancy.
"Instead of preaching to them, let them get in front of health providers in small groups and let them make their own mind up."
Harrison said the fact their jobs hinge on having the vaccine from today is also a motivator.
"It's a pretty blunt wall to hit for a worker."
Yesterday, 98 percent of border workers had been vaccinated with at least one dose and 93 percent were fully vaccinated.