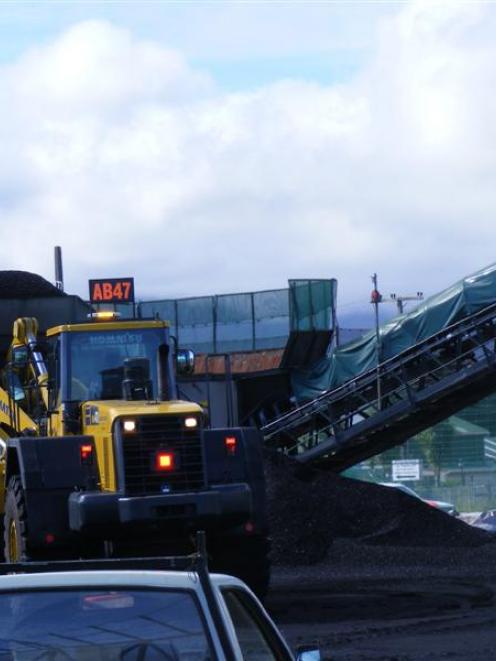 Depressed global prices of premium hard coking coal appear set to continue, but West Coast mine developer Bathurst Resources is confident its domestic coal production can bridge the gap until exporting can begin.
Research from Goldman Sachs last week said global prices of the specialist steel-making coking coal might have bottomed-out at around $US120 ($NZ137) tonne, but a recovery back to the $US140 level, which represents the marginal actual cost of production, was unlikely before 2016.
Bathurst chief executive Hamish Bohannan was contacted and said the current consensus, of analysts' pricing, concurred with Goldman Sachs' analysis.
''We're fortunate that we have a robust domestic coal business [of three South Island mines] that is not linked to global pricing, so we can afford to delay Escarpment and rely on our domestic business,'' he said.
Bathurst had several coal samples in the Japanese and Indian markets at present and Mr Bohannan expected a move to bulk samples ''some time in the next 12 months''.
Having in the past four years spent $300 million preparing to begin coking coal extraction on the Denniston plateau above Westport, and fought off numerous legal challenges, Bathurst had to suspend Denniston development operations in February in the face of the price slump.
Bathurst has in the past estimated its three South Island mines could boost production by 100%, from the expected 400,000 tonnes this year to 800,000 tonnes over four years.
Craigs Investment Partners broker Peter McIntyre said the Goldman analysis ''did not bode well'' for Bathurst, He said Goldman had cuts its forecasts for premium hard coking coal by 9% to $US133 tonne in 2015, by 7% to $US140 in 2016, and by 9% to $US145 in 2017.
There were several factors from China also to be considered, Mr McIntyre said.
China was moving from export-led to domestic economy, had large stockpiles of many commodities and faced its own funding issues.
''This [pricing] looks like taking two to three years to clear. Bathurst have a hard road ahead and domestic [production] will be crucial to see them through,'' he said.
Mr Bohannan said the present price, and consensus on future pricing, was the reason behind Bathurst having pulled back on the full development of the Escarpment mine, on the plateau.
''As we are well aware, however, coal pricing is cyclical and when it comes back, it will come back quickly.''
A small number of staff from the adjacent Cascade mine were working on erecting fences and signage at the Escarpment site, he said.
As announced in recent weeks, Bathurst would then proceed to site-clearing works, installation of water management systems, stockpile areas and infrastructure ''in readiness for a ramp-up to full production as export prices recover'', Mr Bohannan said.
Goldman said while low prices had prompted miners to cut about 21 million tonnes globally of coking coal output capacity during the past 18 months, the production cut impact would become stronger during late 2014, which should mark the beginning of a recovery.