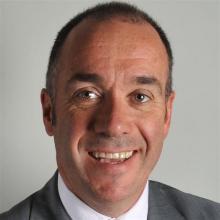 Australian-owned Bank of New Zealand is promising it will be "ruthlessly vigilant ensuring that our customers' trust in us is well placed", its chief executive, Angie Mentis said as the bank announced a 17.8% increase in net profit after tax for the six months to March 31, at $490million.
The result reflected a combination of deposit growth, strong lending growth to both businesses and home borrowers, an increase in net lending margins, and a larger gain in the same half a year earlier on the value of financial instruments.
Cash earnings, which strip out non-cash valuation changes, rose 8.6% to $494million, as net interest margin increased by nine basis points over the prior period to 2.24% owing to "improved margins and lower funding costs".
The local operation of the National Australia Bank reported a cost-to-income ratio improvement of 30 basis points to 39%, with revenue growth outstripping a 7.4% increase in operating expenses, which came in at $465million for the half-year.
Net interest income for the half, at $958million, was 11.3% higher than the first half of the 2016-17 financial year, while gains on financial instruments totalled $97million, compared with a $22million gain in the prior period.
BNZ announced its half-year result in the context of its parent, National Australia Bank, reporting its results to the Australian Stock Exchange, declaring an $A2.58billion net statutory profit and a slight decrease in cash earnings at $A3.29billion, excluding restructuring costs of $A291million.
Commenting on the revelations from the Australian royal commission of inquiry on banking, NAB chief executive and former head of the BNZ, Andrew Thorburn, said: "We continue to learn from our mistakes and respond by making changes to be better for our customers.
"The commitment of our people to doing the right thing is unwavering and together we are working to restore trust and respect in our industry, during and after the royal commission."
The NAB results show the New Zealand banking segment's net interest margins were at the top of the range for NAB, although the highest net interest margin - up 13 basis points to 2.97% - was reported in the bank's single largest segment, business and private banking, which reported net operating income of $A3.29billion.
NAB's consumer banking and wealth segment, with net operating income of $2.79billion, showed a net interest margin improvement of three basis points to 2.06%, while corporate and institutional banking had net interest margins slip two basis points to 0.79% for the half, and with net operating income of $1.68billion.