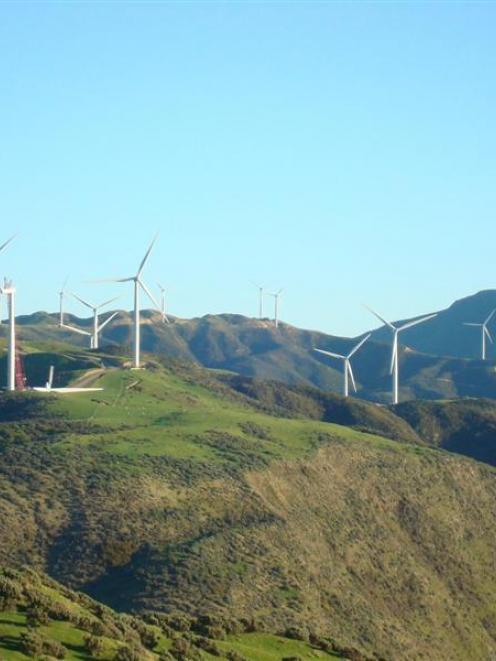 Figures being bandied about on what returns state-owned assets are providing to the Government are skewing the argument on whether they should be sold after the election.
Green Party leader Russel Norman sent out a press statement questioning National's decision to fund new infrastructure by selling SOEs that had returned, on average, 17.6% per annum over the last five years.
"National has come up with the most expensive way ever devised to pay for new infrastructure - selling assets earning 18% to 22% per annum instead of raising debt that would cost 4% to 6% per annum," he said.
Dr Norman correctly points out that total shareholder return (TSR) measured performance from an investor perspective, combining the return from dividends with the growth in the value of the company.
The TSR figures being quoted by Dr Norman include both the cash dividends and the capital value.
What he does not point out that while the increased capital value is nice to have, a government cannot spend it on social programmes such as schools, hospitals or welfare.
The only money a government has access to is the cash from the dividends paid.
The only way to release the stored up capital value of the assets is to sell the assets.
Increased capital values can be borrowed against because they increase the value of the assets - similar to when New Zealanders use their increased home values to borrow to buy new cars, boats or appliances.
When the value of the asset drops, the debt rises in proportion to the value of the asset.
National intends to partially sell Meridian, Mighty River Power, Genesis and Solid Energy. It also plans to reduce its holding in Air New Zealand, already a mixed-ownership company.
Information provided by the Crown Ownership Monitoring Unit shows that the dividend yield across all "commercial priority companies" runs at 9.7% for 2006, 4.5% for 2007, 3.1% for 2008, 1.6% for 2009 and 4.4% for 2010.
The return on equity - the profit a company generates with the funds the shareholder has invested in the company - was (in the same order of years) 12.6%, 6.2%, 5.3%, 2.4% and 3.8%.
When the companies up for partial sale are separated out of the overall return of crown commercial companies, the returns show a different picture.
Meridian's dividend yield continued to be high in 2010 at 5.8% ($353.5 million) last year, the directors said. But to provide that, the company paid out 127.4% of its after-tax profit of $184 million. Its TSR was 28.2% last year and -0.5% in 2009.
Genesis had a dividend yield of 2.6% last year and paid out 34.8% of its profit of $69 million.
Genesis had a 15.6% TSR last year and -15.4% in 2009.
Mighty River had a dividend yield of 8.3% but, to achieve that, it paid out 311.1% of its net profit of $85 million. Mighty River had a TSR of 7.5% last year and 55.2% in 2009, a year the directors called "exceptional".
Coal producer Solid Energy had a dividend yield of 1.9% last year, 2.2% in 2009 and 0% in 2008 and 2007. Last year, it paid out 90.4% of its $68 million profit in dividends and in 2009, it paid out 46.8% of its $111 million profit.
It had a TSR of 37.3% last year and -15.9% in 2009.
Air New Zealand, which is already a mixed-ownership company being listed on the NZX with the Government owning a majority stake, had a dividend yield of 6.1% in 2010 and 6% in 2009. That equated to a 7 cents per share dividend last year and 6.5cps in 2009. The Government received dividends of about $75 million from Air New Zealand.
If the companies are sold, the Government will still receive dividends for the 51% of the assets it plans to continue owning. Under a commercial model, the companies will adopt a dividend policy like that of listed companies in the same sector, particularly Contact Energy and TrustPower.
Those companies are forecasting a gross yield of 7% for the next 12 months and a net yield of 5% when current bank rates are 4%.
If politicians are going to use figures from the SOEs to promote their own policy platform, they need to use the ones that are relevant to the actual situation.