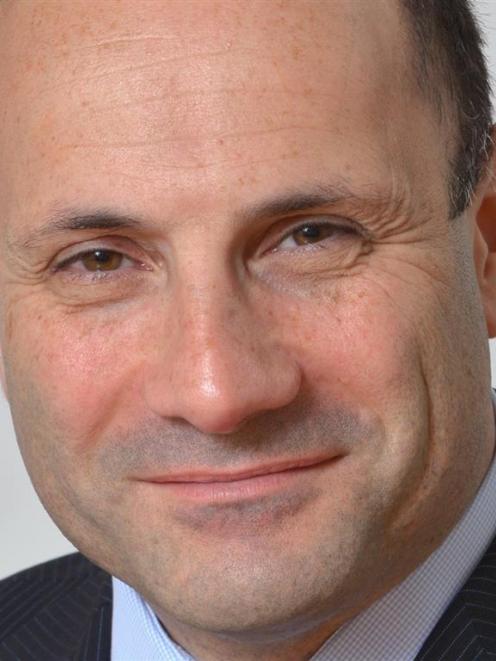 Alliance Group is looking at how to "take a New Zealand Inc story to the world''.
Chief executive David Surveyor, who has returned from a trip to Asia, said the company was happy to do that with other industry players, whether it was the likes of kiwifruit growers, cheese or wine makers.
It was also happy to do it with other red meat companies "where it makes sense'', Mr Surveyor said.
He and marketing general manager Murray Brown recently visited China, Hong Kong, Malaysia and Singapore.
In China, the company continued to grow its relationship with in-market partner Grand Farm, an alliance of about 17 years.
Mr Surveyor wanted to see the relationship move to "the next level'', so the conversation was revolving around how to transition from a customer-supplier relationship to one that was more market facing.
It was about Grand Farm taking Alliance Group's Pure South brand and putting it into the marketplace, while there were also discussions about creating value at an operational level.
Recently, Grand Farm had been providing people to help at Alliance Group's beef plant at Mataura, and Alliance Group might provide expertise to the Chinese company.
Grand Farm was building a processing facility at Xilinhot, in Inner Mongolia, with capacity to process up to 10,000 lambs and 300 cattle daily.
Alliance Group was looking at exchanging staff, technology and skills between the businesses, allowing both companies to prosper.
A range of retail ready-packed product forms would be launched in China under the Pure South brand over the next few months.
In Hong Kong, Mr Surveyor and Mr Brown met representatives from food supply business Angliss to discuss how to penetrate food service in Hong Kong.
A similar conversation was held with a "major'' food service player in Singapore, along with meetings with the newly-appointed High Commissioner Jonathan Austin and New Zealand Trade and Enterprise.
In Beijing, discussions were held with the New Zealand ambassador to China, John McKinnon, the Ministry for Primary Industries and NZTE, while a Pure South function was held at the New Zealand high commissioner's residence in Malaysia.
There was "not a silver bullet'', but it was part of the company's strategy work to get cost out of the business and look for ways to create value in the market space, Mr Surveyor said.
Asked what the vibe was in Asia, Mr Surveyor said it felt like the markets had now levelled out.
"I'm not yet brave enough to suggest we're about to see a large upswing ... I'm conscious of creating false promises for people,'' he said.
Mr Surveyor said there was "lots going on'' at Alliance Group.
The company was trying to get on with its strategy and it was getting traction on its projects.
One of the challenges was global market prices, particularly decreased sheep meat prices.
There was "no question'' that farmers would like to be paid more for their livestock and that the company would like to pay more.
"That's the entire purpose of our company.''
But, generally, the feedback from farmers showed they were understanding of what was going on in the global market and were "reasonably philosophical''.
Mr Surveyor acknowledged the company had got its $100 forecast for an 18kg lamb, made in October, "completely wrong''.
The worst prices seen in five years were unexpected and the company had absorbed as much as it possibly could, he said.
Mr Surveyor, who took over in late January last year, said he was still enjoying the role.
While he knew the business had opportunities, they were probably more than he realised when he accepted the position.
Safety performance was one area that had really improved.
That brought benefits of not hurting people, but operational benefits as well.
While the improvements were not yet affecting farmers as directly as the company would like in terms of prices, the business was shaping up.
While there was a lot of movement with the business, overnight transformation could not be expected.
"You can't expect to turn around in the blink of an eye ... you've got to recognise all this happens over the long-term,'' he said.