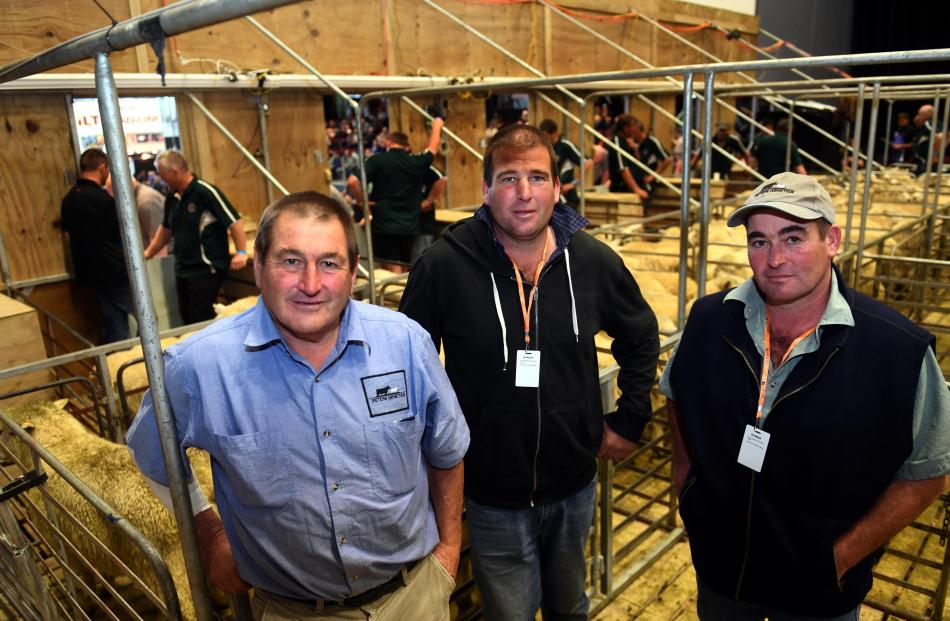 They are the unassuming stars of the show at the World Shearing and Woolhandling Championships — all 4500 of them.
But these are not just any old sheep, mustered willy-nilly from the paddock and penned up in the shearing shed.
Top competitive shearers require top sheep and sheep selection is one of the most crucial jobs in the whole event.
As Shearing Sports New Zealand chairman and shearing legend Sir David Fagan says, "It doesn't matter how well organised we are, if we get that wrong, that's what we'll be remembered for. We want to make sure the winner is the best shearer, not the luckiest shearer."
Selecting the full-wool and second-shear Romney ewes and Romney lambs required was the job of southern shearing contractor and former New Zealand representative Dion Morrell and 1994 double world champion Alan MacDonald.
Ask Trevor Peters why his family was approached to supply several thousand sheep for the event and the answer is succinct.
"We've got the best in New Zealand. They wouldn't be here otherwise," he said.
Mr Peters and his wife Karen, with sons Clayton and Morgan, operate Peters Genetics, a large-scale operation spread across seven farms in Otago, running about 32,000 ewes.
Their ewe lambs had been used for a speed shearing event in Queenstown, with favourable feedback, and Mr Morrell asked if they would be interested in supplying sheep for the world championships.
The sheep had to be of an even type and of similar size and were then sorted into lines to suit blade shearing, machine shearing and woolhandling.
Sheep were also sourced from the Robertson family, near Wyndham, and Alan Marshall, of Waikawa Valley.
They were trucked to ILT Stadium Southland in Invercargill which has been transformed into possibly the world's largest shearing shed for the week.
It has been a massive undertaking, transforming a city stadium into such a venue — literally bringing the country to town — and the result has been widely lauded by competitors and spectators alike.
The shearing stand was brought up to championship standard by a group of Otago Shears committee members beavering away in a large building at the former Rosebank Sawmill site, just south of Balclutha, and then transported south.
Extra seating has been put up for Saturday night's finals, due to demand, and a crowd of about 4000 is expected. Sir David believed the venue had made it "the best event ever".
World shearing champs
• 32 countries represented.
• More than 300 competitors.
• 40th anniversary championships.
• Record number of participating countries.
• Planning began after successful bid made in 2014.
• World championships finals from 6.30pm on Saturday.
• New Zealand represented by machine shearers John Kirkpatrick and Nathan Stratford, woolhandlers Joel Henare and Mary-Ann Baty and blade shearers Tony Dobbs and Phil Oldfield.