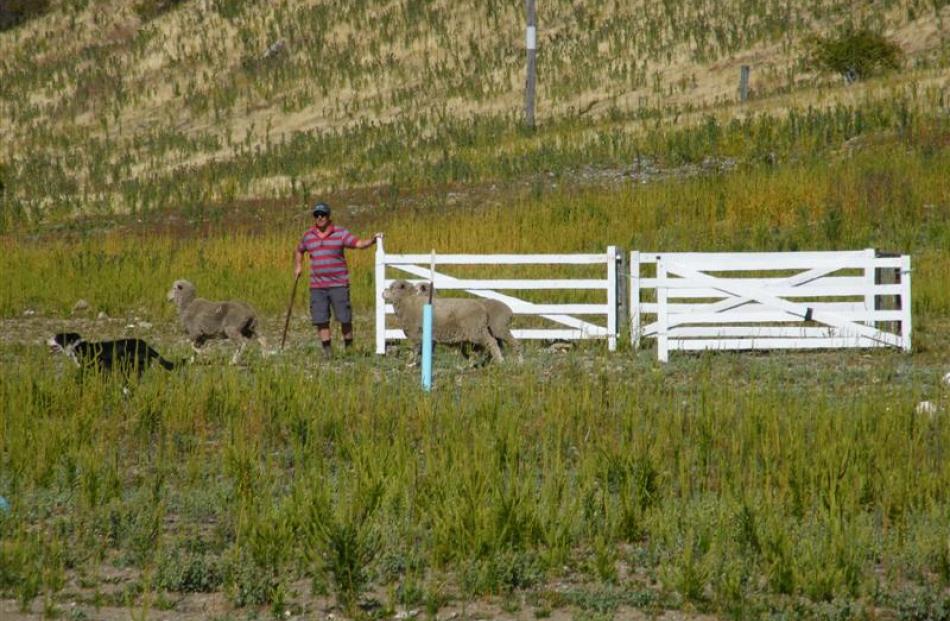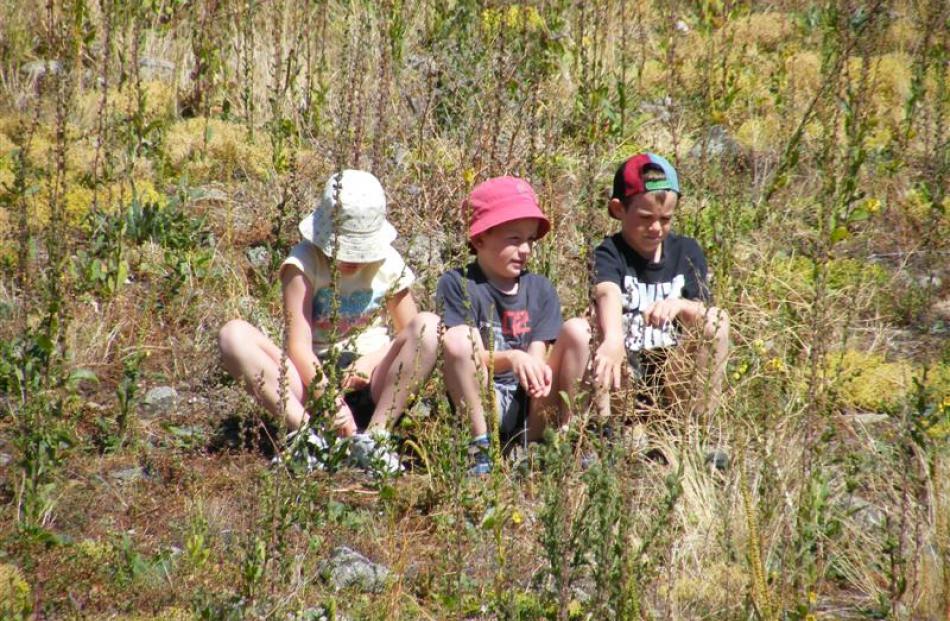 Barking resounds off golden-brown hillside, whistles pierce the still air, and gruff commands rumble amidst the clamour.
About 100 years ago, a group of farming men decided to settle a score.
After debating ''My dog is better than yours'', the decision was made to put them to the test.
In 1914, the Lowburn Collie Dog Club was formed, and last Friday and Saturday, the club held its centennial trials event.
The two-day event, attended by about 150 competitors plus dogs, 850 sheep, spectators, caterers and support, was held over four different courses, with 89 runs on each course.
Club president Peter Morton said the event was a huge success.
In recent years, the event had usually attracted about 60 competitors, but this year pulled about 150.
At the height of competition, during the 1980s, the event had up to 700 entries, he said. Changing land use and shift to other forms of farming had reduced the number of farmers working with dogs, meaning entry numbers had been falling, and the event was attracting fewer younger competitors.
To make the event more interesting this year, Geof and Joyce Brown, of Locharburn Herefords, had donated a $1000 prize for two competitors participating in all four courses, with at least three dogs, Mr Morton said.
Training a dog who could be used in a dog trialling event began at the age of about 6 weeks and could take upwards of two years, Mr Morton said.
''In two to three years you get them doing what you want, then [at] three or four years you get good work, and then they do what they want to do.''
Over the event, other dog trialling clubs from Tarras, Wanaka and Wakatipu, as well as the Cromwell Rural Women, were assisting with running courses and providing those present with refreshments.
''It is a big thing for these guys to come down and help us. Without them we don't have enough staff members to do it,'' Mr Morton said.
The event concluded on Saturday with a dinner at Pisa Moorings.
---
LOWBURN DOG CLUB RESULTS
Event one - long head: I M Anderson, Clyde, 94; 1. W Hinchey, Ice, 93; 2. J Davis, Norm, 91; 3. A Campbell, Flo, 90.5; 4. M Brown, Kate, 90; 5. 1st Intermediate: A Campbell, Flo, 90.5. 1st Maiden: A Campbell, Flo, 90.5.
Event two - short head and yard: M Brown, Dove, 89, 1; P Collins, Jake, 88; 2. J McIntyre, Glen, 79.5; 3. S Wallace, Mitch, 78; 4. D Calder, Gyp, 77; 5. 1st Intermediate: J McIntyre, Glen, 79.5. 1st Maiden: A Campbell, Boy, 76.
Event three - zigzag hunt: R Peek, Chuck, 97; 1. M Simpson, Paul, 96.5; 2. R Tweed, Chaz, 96; 3. R Peek, Task, 95.5; 4. G Calder, Cramp, 95; 5. 1st Intermediate: M Simpson, Paul, 96.5. 1st Maiden: M Clark, Whizz, 92.
Event four - straight hunt: A Spence, Toy, 96; 1. R Tweed, Gemma, 95; 2. R Sellars, Burn, 94.5; 3. V Robb, Oliver, 94; 4. D Campbell, Bo, 93.5; 5. 1st Intermediate: D Campbell, Bo, 93.5. 1st Maiden: G Finlayson, Dudley, 92.
---
 - Leith Huffadine