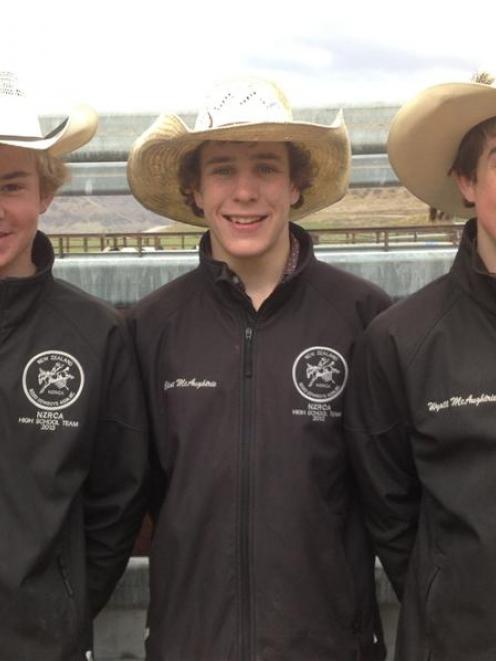 Three Southern cowboys are heading to Australia this month as members of a high school team to compete in a transtasman challenge.
The team is captained by Omarama teenager Clint McAughtrie (17), a year 13 boarder at John McGlashan College, and includes Logan Cornish (16), from Central Otago, and Clint's brother Wyatt (15), who is travelling reserve. The trio are all bull riders.
It will be Clint's third time competing in the transtasman challenge and his second year as captain.
Held at Rockhampton, the challenge will be held over three rounds including two in an indoor arena.
Clint had a good rodeo season earlier this year, finishing second in the New Zealand rookie title and breaking into the open division, where he won a placing three times.
He achieved his goal of breaking into the open and had been aiming for a top three placing in the rookie title after coming sixth the previous season.
Clint reckoned the best part of rodeo was the camaraderie.
''Everyone's really easy to get along with. They're all good people,'' he said.
His aim for the forthcoming season was to make the national finals in Wanaka and achieve a top eight finish in the open bull ride.
''It's not an unrealistic goal if the season goes well; it's a definite possibility,'' he said.