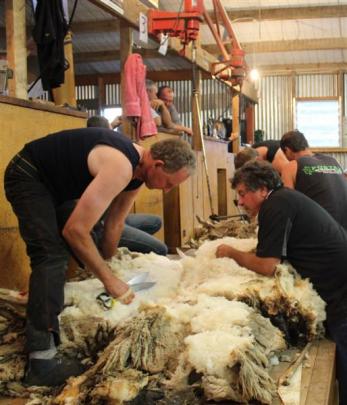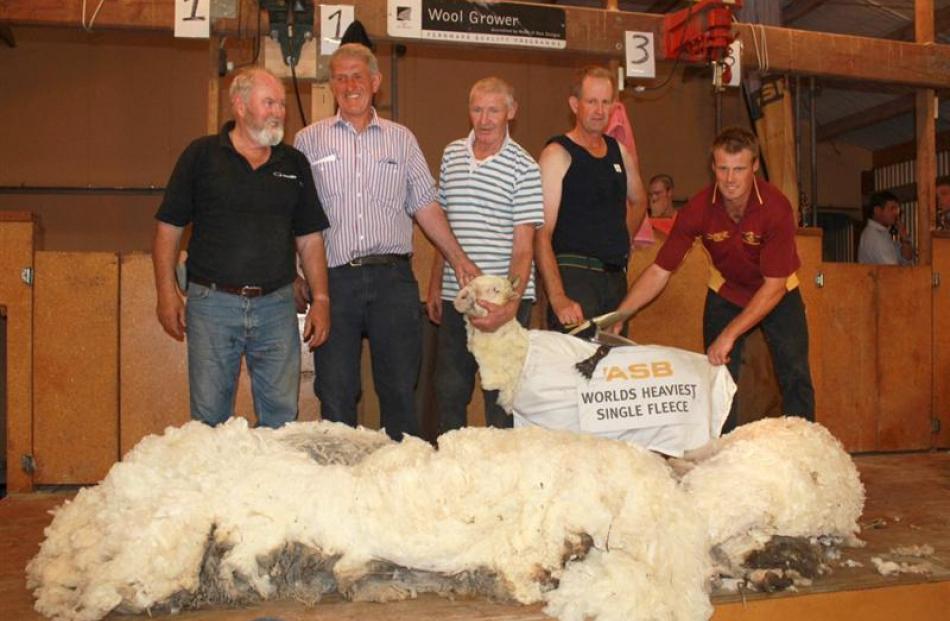 The Lindsay family are going to do their level best to fleece you and it's all for a good cause.
Mike and Elaine Lindsay made headlines when they invited Guinness World Records officials to their Omahau Hill Station, near Twizel, to witness a bid for the world's heaviest fleece.
If confirmed, their merino wether, dubbed Big Ben, whose fleece weighed in at 28.9kg, will take the title.
Big Ben was one of four merinos which escaped muster for about five years and which, when finally captured a few weeks ago, sported fleeces estimated to be about half a metre long.
The Lindsays decided to make something of the opportunity and help raise the nearly $2 million needed for the Twizel medical centre's upgrade.
Mrs Lindsay told Courier Country the family was considering ways to best use the fleeces to bring in as much money as possible.
''Ideally, there would be an oil-rich sheik who would just give us the whole $2 million,'' she said, laughing.
Realistically, they would probably get the wool made into garments which could be auctioned or sell souvenir bundles for a donation, she said.
The merinos were clipped at the station woolshed in front of a crowd of about 150 invited guests and in accordance with Guinness World Records criteria. About $500 was raised at the event.
New Zealand blade shearing champion Tony Dobbs had the task of divesting Big Ben of his wool, which took about 25 minutes.
The combined fleeces produced more than 90kg of wool.
Formal confirmation of the record is expected to take about a month but if confirmed, Big Ben's record will be the first recognised by Guinness World Records.
Until now Central Otago's Shrek's 27kg fleece has been unofficially regarded as the heaviest in the world.