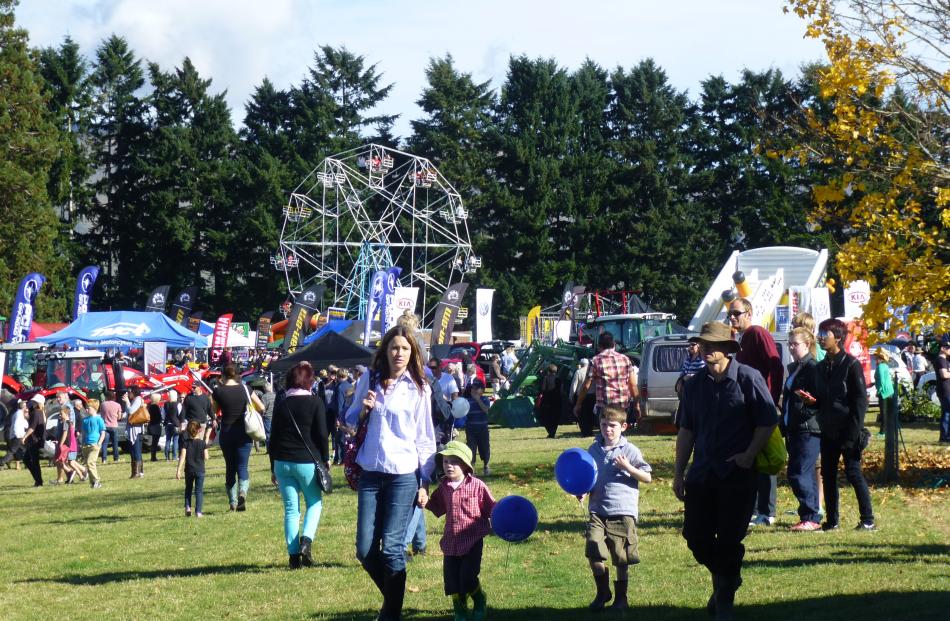 The sun shone and people came out in their hundreds to enjoy Easter Monday at the 116th Mackenzie A&P Highland Show in Fairlie.
Mackenzie A&P Society president Kevin O'Neill said he was ''fantastically happy'' with the day.
He expected gate takings would be the same as, if not more than, last year's and entries were up, although stock numbers were ''down a bit''.
The trade sites would have enjoyed a profitable day, he said.
People had ''money to spend'', as eftpos had been available all day, unlike last year, when the machines failed early on. He had heard the ATM machine in Fairlie had needed to be restocked, which was a good sign the cash was flowing.
However, he was disappointed cellphone coverage had once again gone down early in the day.
A real highlight was the Shearing Sports New Zealand blade shearing competition final.
''It was pretty special to have a couple of local boys make the New Zealand team.''
The Aorangi regional final of the ANZ Young Farmer Contest had drawn the crowds, with spectators seven or eight deep standing around the cordons.
The Beef and Lamb New Zealand tent had also proved popular.
Three special honours were awarded this year.
A president's medal was presented to both the champion Clydesdale, Woodbury Orange Blossom, owned by the Cook family, of Cust, and to the champion meat breed ram, a Suffolk ram owned by K. N. and R. J. Dwyer, of Oamaru.
A Royal Agricultural Society silver medal was presented to dog trials open champion Stephen Kerr and Mac.
- by Ruth Grundy