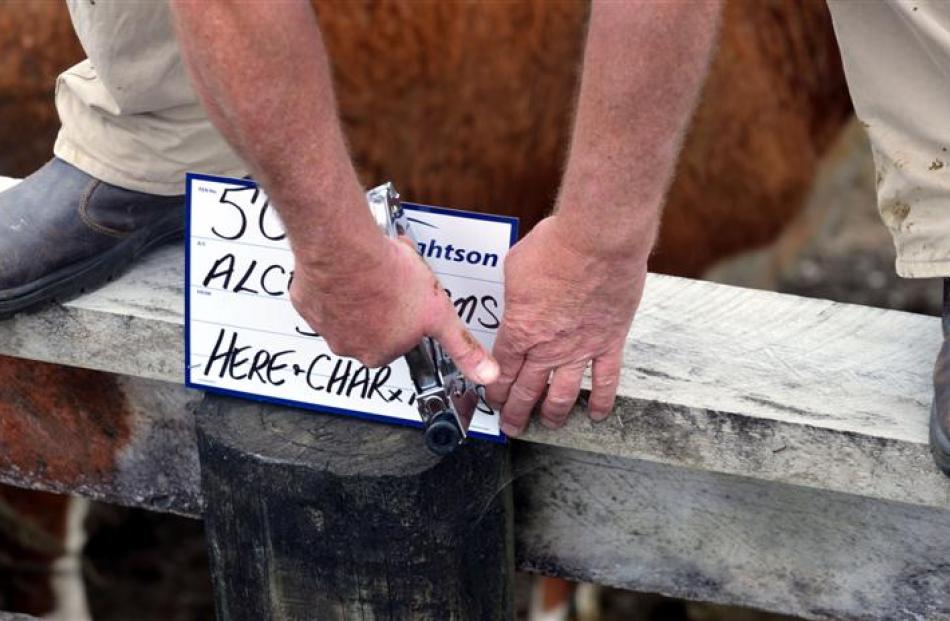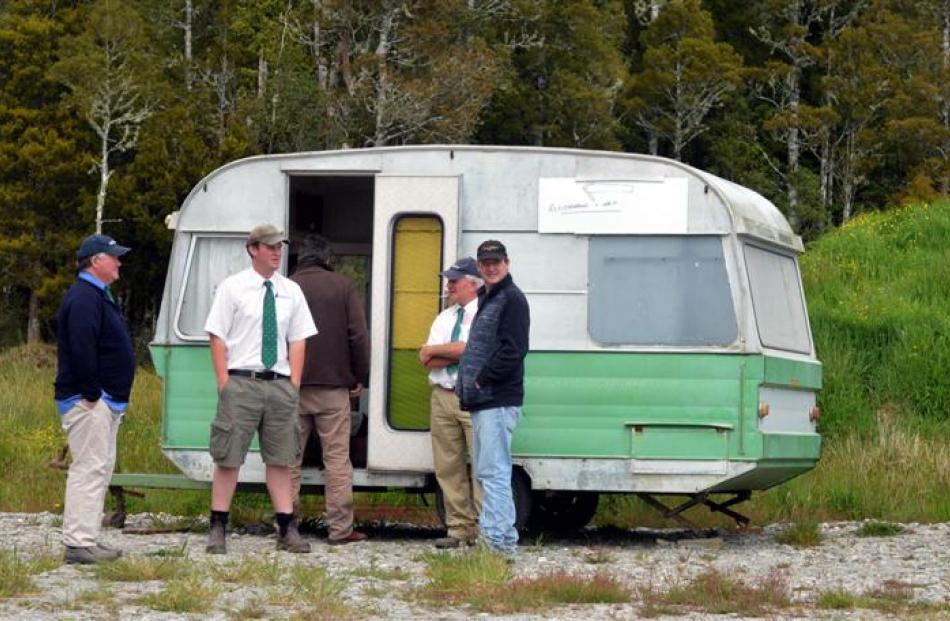 The West Coast, where tradition and time appear to stand still, folk heroes are born, and the compelling scenery in all directions is as attention-grabbing as the sandflies, and where the annual Haast cattle sale is a firm fixture on the farming calendar. Agribusiness reporter Sally Rae and illustrations editor Stephen Jaquiery went along for a look.
Looking to the future, John (J. J.) Nolan believes eventually there might not be a cattle sale at the Turnbull saleyards at Haast.
With the advent of modern technology, he reckons 1000 head of cattle could potentially be sold one day in a video sale, in the pub, over a cold beer. But he hopes that he never sees that happen.
For the Nolan family - household names in Westland since first arriving at Jackson Bay in 1885 - have been taking their cattle to sales for generations.
Things might have changed a little - "gone are the good old days when you ran them out of the scrub" - and a three-week cattle drive to a sale at Whataroa is no longer required.
Horse power is not solely of the four-legged variety, as motorbikes now have their place.
But what has not changed is the effort that goes into producing quality, traditionally-bred beef cattle.
The Haast cattle sale marked its 23rd event on Thursday, held on the Nolan family's property, down a quiet gravel road, surrounded in the distance by scrub and mist-shrouded hills.
PGG Wrightson stock agent Peter Millar, from Greymouth, probably summed it up best when he said there was "nowhere else in New Zealand that's like it".
Those attending the sale were drawn by the good cattle, good fellowship and a location that was a "unique place", he said.
In true West Coast no-frills fashion, an old green and white caravan was the venue for registrations. A mobile coffee wagon, complete with antlers, was serving flat whites, and the "Turnbull Tavern" was preparing for a post-sale influx of thirsty vendors, buyers and spectators.
The comment was made, as boxes of beer were ferried in, that the success of the sale was judged by how much beer was left. Sometimes, the Turnbull Tavern is drunk dry.
And it was not just prime beef that was on the menu. Whitebait patties and venison steaks were standard luncheon fare.
In 2014, the sale will mark its 25th year.
That would be a "milestone", John Nolan said.
In earlier years, Haast farmers had to truck their cattle to sales at Cromwell and Whataroa, which were both held on the same day.
The decision to hold their own auction was made after a hard year in 1988, when many of the cattle were passed in, and they were faced with the expensive prospect of transporting them home.
Twelve hundred cattle were yarded at that first sale, which started at Mr Nolan's yards and worked its way around the various yards.
That continued for four or five years before it was decided to stick with one venue - the Nolan yards. Two sales - a calf sale is held as well - are now held each year.
The Haast sale has become popular, attracting buyers from throughout the South Island and sometimes the North Island.
Good prices had been maintained and it had worked out well for the vendors, Mr Nolan said.
"We've had some boomer sales here and some fairly hard sales. A lot of people come to the Haast sale for breeding stock: it's a good breed of cattle."
And if there was a poor sale, then it was not a major issue to truck unsold cattle home. In the case of Mr Nolan, he could just "open the gates and run them out on to the farm".
The occasional animal escapes the yards, but it always ends up back with its rightful owner - eventually.
Thursday's yarding of 750 head was a little down on usual.
It was fairly rare in the South Island, in that it was all traditional cattle breeds that were sold, Mr Nolan said.
He expected the sale would keep going as long as those involved could handle all the various rules and regulations being imposed.
The cattle arrived at the yards on Wednesday, where they were drafted and sorted by PGG Wrightson agents.
An added task this year was complying with the new National Animal Identification and Tracing (Nait) regulations, with all cattle in the yards requiring Nait tags, which were then scanned.
Mr Nolan said it would be interesting to see how that system went. For him, the biggest problem with the system was tags falling out and many of his cattle had to be retagged, which all came at a cost.
He was happy with the cattle he presented.
"They're all right," he said.
They were probably not as heavy as last year, as it had not been a particularly good spring and he had been struggling for feed.
But he was confident of their shifting ability.
"They'll move on good for the next fella. We know that. We've done our job," he said.
While sale day was always quite a social day, there was little time for Mr Nolan and his wife Kathy to relax as they were heading off at the close of the sale to muster breeding cows at the top of the Arawhata Valley.
He expected they would be sitting around the campfire that night, "musing over the day".