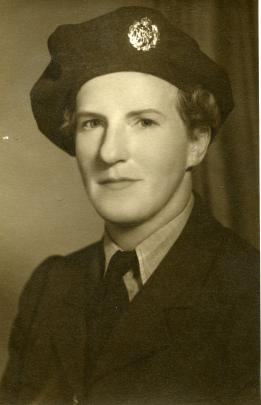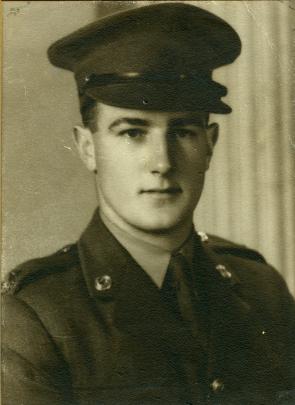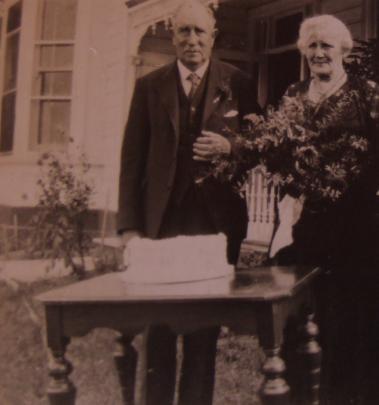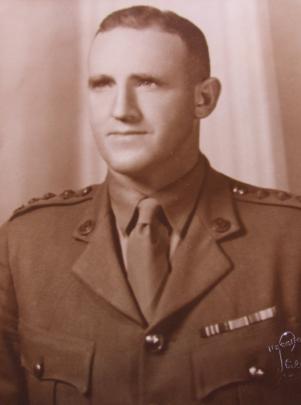 Remembrance of war traditionally focuses on those who gave their lives and those who returned home.
While not wanting to take anything away from those who fought for their country, the centenary of the Gallipoli landings this month got high country poet Jim Morris thinking about war from the perspective of the women who remained at home.
It was an aspect he felt did not get the attention it possibly deserved so he has penned a poem in honour of the Anzac mothers.
''To give birth to a son, raise and nurture him and then, in the prime of his life, watch him board a troopship to go to a foreign land, to be blown apart by a mortar shell, scythed down in a hail of machine gun fire or drown in the putrid mud of the trenches, must be the cruellest loss imaginable,'' Mr Morris, of the Ahuriri Valley, said.
Possibly the best known story of a mother's sacrifice was that of Lydia Bixby, of Boston, Massachusetts, who, during the American Civil War, received a famous message of condolence from President Abraham Lincoln regarding her five sons who were believed to have died in battle.
In New Zealand, there were many families whose wartime sacrifices deserved commendation, Mr Morris said.
Reflecting on his own family's involvement, he thought of his maternal grandmother Margaret Harding who, at one stage, had three sons and a future son in law fighting in World War 1.
During World War 2, she had four children, another pending son in law and three grandsons away at the same time.
He wondered what went through her mind every time a telegram arrived at her home, just south of Dargaville.
While Mr Morris never knew his grandfather, Alfred, who died before he was born, he remembered his grandmother well.
Awarded an MBE for services to the community, she was a patriotic woman who was ''very civic minded''.
Brought up in Auckland, where her family had a tanning business, she went to Northland as a young bride.
It was hard country. The couple farmed sheep and cattle and established a business buying kauri gum.
They had four sons, Ernest, Harold (Hal), Ralf and Richard (Dick), and four daughters, Cicely (Cis), Nan, Peg and Molly, who was Mr Morris' mother.
Hal, who had decided on a farming career and attended Lincoln College, was killed on the first day of the Gallipoli campaign.
Ernest, who served on the Western Front, was awarded the Military Cross for gallantry in the Battle of Messines, and he was back in uniform for WW2 and involved in the evacuation of Crete.
Ralf went to the Western Front in WW1 and was awarded the Military Medal. In WW2, he was awarded an immediate Distinguished Service Order, which was quite unusual, at Halfaya Pass.
An obituary, by writer T.P. McLean, said it was thanks to his skilful organisation that the 21st infantry battalion he was commanding not only captured Halfaya Pass, but also no fewer than 600 Italians.
He was invited to Princess Margaret's wedding to Antony Armstrong Jones at Westminster Abbey in 1960, as he was brigadier of the regiment of which she was commander in chief. Dick, the youngest son, served in WW2 and was killed in Rome.
Mr and Mrs Harding's son in law Donald Boys served in both WW1 and WW2, while his wife Cicely was in the WAAFs.
Their three sons, John, Derek and Roger Boys, all served in WW2. John was badly wounded, Derek won the Military Cross, and Roger joined the air force in England.
Meanwhile, Molly Harding was in the New Zealand Women's Auxiliary Army Corps, in a unit called the Tuis which was set up by Lady Freyberg.
She was in Egypt and Italy and was mentioned in dispatches which was unusual for a woman, Mr Morris said.
She married Crosby Morris whose grandfather, Arthur Morris, was a prominent figure in Dunedin.
He sailed here from London in the mid 1850s with his brother, and some passengers to pay the way. He became a director of the Union Steam Ship Company and the Bank of Otago and lived in the Marinoto homestead.
As a 15 year old, Crosby Morris tried to enlist to fight in WW1 and was in the queue ready to sign up when his mother appeared out of the crowd ''and grabbed him by the scruff of his neck''.
In WW2, he headed to Egypt with the Divisional Cavalry and later joined the Long Range Desert Group, a forerunner of the SAS, where he won the Military Cross at Mersa Brega.
One of Mr Morris' first memories of his parents was his mother in a ball dress and his father in uniform, both wearing their medals, heading to the Officers' Club ball in Christchurch.
He also remembered the occasional Long Range Desert Group reunion at their home and a ''few hard cases among them''.
His parents talked about their war experiences when he asked ''but that was all''.
''They didn't make a song and dance about it ... it was a fact of life, they had to go to war.
''Some [people] got killed, some didn't. They were just normal people at home and they did extraordinary things, like all the volunteers did,'' he said.
Alfred and Margaret Harding's great grandson Barry Smith retired from the New Zealand Army in 2010 after 32 years' service, which included serving in East Timor and Cambodia.
He rejoined the New Zealand Defence Force in early 2013 and is employed within the defence directorate for security.
---
The Anzac Mothers
No glory for us, the mothers, as the bugles thrill the air;
Just an empty ache, eternal and a face so lined with care.
No joy in the brilliant flowers, as the reverent wreaths are laid;
But thoughts of a child in a garden and the shocking price we paid.
No comradeship to lean on, as the men returning home;
We just fulfil our daily roles and suffer our pain alone.
No reminisce of battles, with those that fought there too;
Or sharing of the cheerful cup and friendships to renew.
The quiet tears at evening, before elusive sleep;
The cruel light of morning; the sun and memories creep
Over the sill of a humble house or the door of a mansion grand;
For a day a year, we walk at dawn; strong sisters, hand in hand.
When the ceremonies are over and homeward is all that's left;
Our grief like a shroud we carry, to a sad, quiet place bereft.
The potential that had no chances; the love that could never bloom;
The fun that never happened; young lives, lost too soon.
The pain of a birth remembered; so sharp, but eased by joys.
Fate had other cards to play and gamble with our boys.
They died together, like brothers, in a desperate hail of lead.
We are the war torn mothers; think; our blood too was shed!
- Jim Morris
---