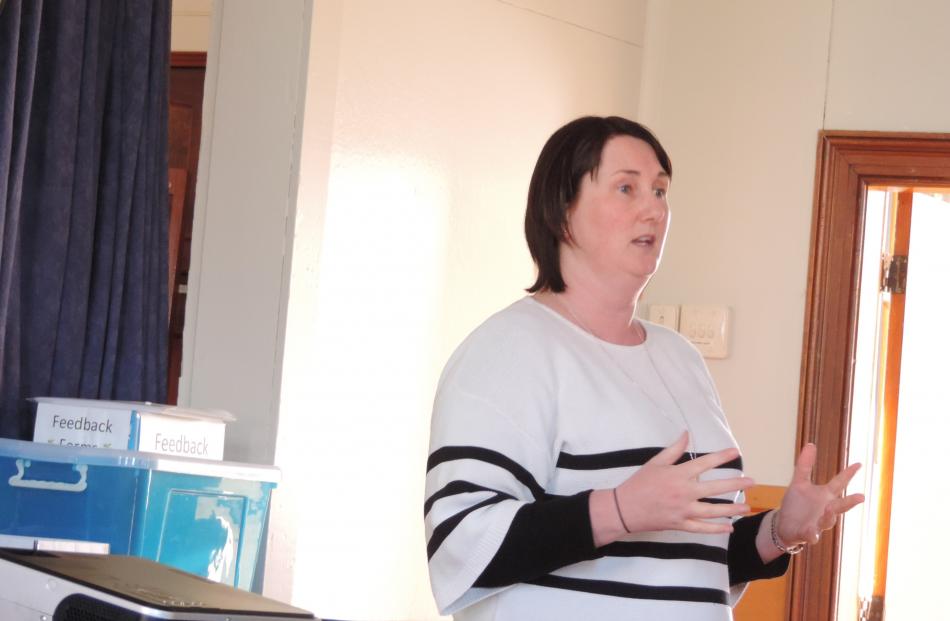 Docking lambs' tails has no long-term beneficial or detrimental effect on lamb growth rates from docking to slaughter, a new study has found.
Alliance Group Ltd, one of New Zealand's largest meat processing companies, Beef and Lamb New Zealand and the Ministry for Primary Industries Sustainable Farming Fund commissioned the research after farmers wondered if leaving tails intact improved lamb growth rates from docking to slaughter and British retailers had started asking about tail length.
AbacusBio consultant Jo Kerslake presented the results at a Beef and Lamb field day in South Canterbury last week.
The study included a national online survey to quantify what was happening on farms and what factors drove docking decisions. It showed 71% of farmers docked all their terminal lambs, 26% docked a defined proportion, and 3% left tails intact. For maternal lambs, 84% docked all tails, 15% docked a defined proportion, and 1% left them intact.
A tail length defined as ''short'' (3-4cm) was left by 59% of farmers, while 6% cut the tail flush (1cm) and 32% left them ''long'' (5-7cm).
The main reasons given for docking were to minimise flystrike, reduce dags, and keep crutching costs down. The main reason given for not docking was to improve lamb growth, followed by minimising uterine prolapses.
Farmers who left a short tail did so to minimise flystrike, reduce dags and keep crutching costs down and farmers who left a long tail did so to meet processor requirements and minimise uterine prolapse.
The study also involved field trials looking at different docking treatments and the effect on lamb growth rates to slaughter, carcass weight, meat yield, dag scores, crutching times and flystrike incidence. These trials were carried out on four farms, one each in Southland, Canterbury, Hawkes Bay and Wairarapa.
''The trials found no effect on lamb growth rate from docking to weaning and weaning to slaughter,'' Dr Kerslake said.
There was also no effect on meat yield from leaving tails intact, although a Southland farm achieved about 100g more from undocked lambs. This effect was not seen on any of the other trial farms.
Intact tails had more dags than docked ones, but there was no difference in the number of dags on flush, short, or long docked tails.
Crutching a lamb with an intact or long tail took longer than lambs with flush or short tails.
Due to seasonal and management effects, flystrike incidence on all farms was low, so the effect of tail docking on flystrike incidence was unable to be assessed, Dr Kerslake said.
However, other New Zealand research showed a clear link between dags and flystrike, suggesting that lambs with intact tails were at greater risk of being struck.
''While this research is probably not telling you anything that you do not already know, I hope you now see that we have scientific evidence-based information to support our code of welfare, which permits docking when necessary to reduce the likelihood of flystrike,'' Dr Kerslake told the audience of about 150 in the Albury Hall.
In the meantime, Alliance, Beef and Lamb and the ministry urged farmers to dock tails in accordance with the Code of Welfare.
- by Sally Brooker