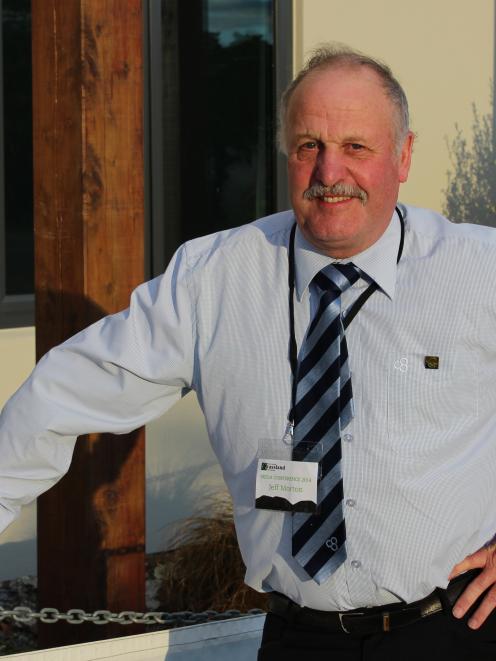 More young people choosing agri-science careers and more scientists prepared to work with farmers are needed to maintain New Zealand's competitive edge, Ballance Agri-Nutrients science extension officer Jeff Morton says.
Mr Morton, of Napier, was invited to give the Levy Oration at the New Zealand Grasslands Association's (NZGA) annual conference in Alexandra last month.
''Often it is the farmer who comes through with an idea and the scientist who tests it, [and together] they make a pretty potent brew,'' Mr Morton said.
The Levy Oration was introduced to the NZGA's annual conference programme to recognise botanist Sir Bruce Levy's contribution to New Zealand's grassland science, and is awarded to someone who has made a significant contribution to the industry.
Mr Morton said he was first asked if he would accept the honour about two months before the conference.
''I was surprised [to be asked],'' Mr Morton said.
''I am quite a cautious person and after I was rung on Friday, I wrote a draft over the weekend to see if I had something to say.
''I am more of a doing person than a talking person but I was quite happy with the way it turned out.''
Originally from a farming background, he was a scientist who had worked with soil and pasture all his working life, and who had been associated with the NZGA for 41 years.
Mr Morton was also made a life member of the association at the conference.
''I was on the executive for four years, and was also technical editor for four years.
''I got quite involved in it but I got a lot more out of it than I ever put into it.''
After leaving Massey University he spent 12 years working on the West Coast as a field research officer before moving to the MAFTech Research Centre in Lincoln, Canterbury.
After five years there he moved to AgResearch's Invermay site to manage the soil group for 12 years.
He joined Ballance as a science extension officer in 2005.
''The most satisfying work was with farmers and helping them apply the science.
''I come up with hypotheses and other people prove them, which also is quite satisfying.''
Mr Morton has authored more than 85 papers in national publications and has contributed to two books.
He intends to retire at the end of next year and become a consultant.
He said he would like to see more young people moving into all spheres of the agriculture sector.
''We need more scientists interacting with farmers, as that is where most of the big gains are consistently made and that is something that is unique to New Zealand.''
He said the real heroes in agriculture were the farmers.
''Look at what they have been through, especially in the 1980s.
''They are amazing people and survivors, especially the top ones who are always looking for new ideas,'' he said.