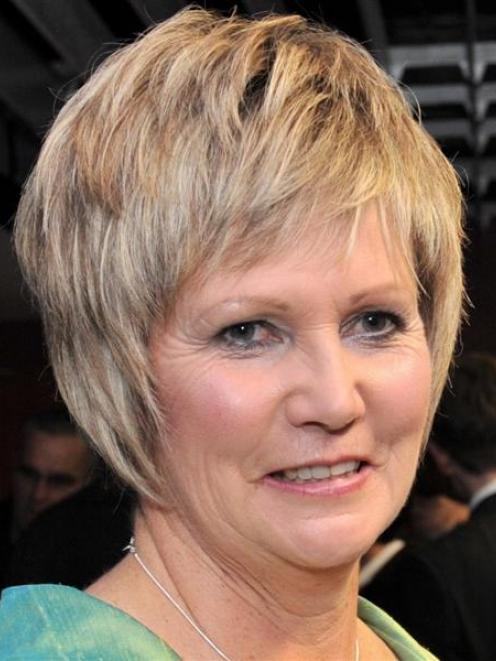 Dawn Sangster is an advocate for rural women developing their leadership skills.
The Maniototo mother-of-three balances family with a family sheep and beef farming business and a professional career in agricultural governance.
Mrs Sangster has instigated an Agri Women's Development Trust First Steps course in the Maniototo on March 21 and 22.
First Steps is a two-day programme open to farming women throughout Otago and Southland who are living rurally with a community connection and directly related in some way to the farming sector. It aims to give women greater confidence and insight into the value of their skills, confirm competencies and, if necessary, reframe them to open opportunities, and provide support for the development of an individual plan of action.
That plan might include study opportunities, developing an off-farm business idea, a business plan for their farming enterprise, re-entering the workforce, a leadership role or a community project.
Mrs Sangster said it was ''absolutely fantastic'' the course was being held in the Maniototo and urged women to consider applying.
''It's never too late to start, either. Sometimes it's just a matter of confidence and, like most things, making the most of the opportunity. My favourite saying is, it's not luck, it's all about hard work and planning,'' she said.
Since graduating from Escalator, a national 10-month leadership programme run by the Agri Women's Development Trust, Mrs Sangster had been elected to the Beef and Lamb New Zealand Central South Island Farmers Council and to the board of meat company Alliance Group. Last year, she won the Institute of Directors aspiring director award for the Otago-Southland branch. She also spoke at the Maniototo branch of Rural Women New Zealand's annual meeting about her governance journey and how she came to realise that skills she had learnt at a community level could be transferable to higher leadership positions.
The course, which was heavily subsidised by sponsorship through the agricultural sector, will be facilitated by Jeanette Long, from Australia, and Agri Women's Development Trust founder Lindy Nelson, from Eketahuna.
Mrs Nelson said there was a national introduction of the programme last year and women from Otago and Southland attended a course in Ashburton. She was delighted to bring it south.
There was a ''huge benefit'' from women in all sectors of the industry getting together for the two days ''and really focus on their needs''.
To register interest in the course, contact Sara Heard on 027 279-7550 or Amie Pont (03) 444-9993.