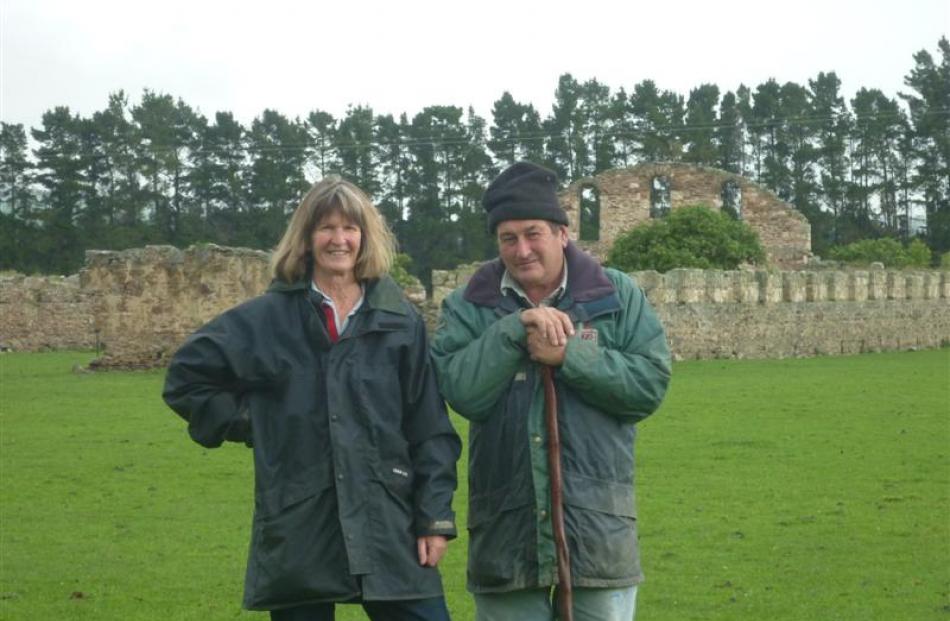 Otago farmers Trevor and Karen Peters are among the six finalists in the Lincoln University Foundation South Island Farmer of the Year competition.
The Peters family operates a sheep and beef hill country farming enterprise across six properties. Nominees noted their commitment to the farming industry and their focus on succession planning.
Farming was a very high-cost business to get into but one with a low cash return, Mr Peters said.
''We have focused on a process for succession planning to ensure that business decisions on the property can focus on the long term, knowing that there will be a continuity of investment,'' he said.
He welcomed the judging process and said initial feedback from judges had already caused him to take a fresh look at some aspects of the operation.
The Simpson family, from Lake Tekapo, runs high country merino property Balmoral Station with diversification in forestry, deer, cropping, property development, conservation recreation, and meat and wool on-processing, as well as a helicopter pad and golf course.
Sam Simpson believed diversification was one of the strengths of the operation.
''The property comprises a number of business entities and income streams which allows us to maximise the potential for income and profit and can help shield the business from the ups and downs that all farm businesses are subject to,'' he said.
Neil and Philippa Gardyne run a sheep, beef and cropping farm at Otama, near Gore. Their entry was noted for their focus on innovation, positivity and a continual striving for success.
While the farm was not a traditional inherited family farm property - they got into their business through a shared equity enterprise - family was very much a part of their business.
Their three children were very involved in the farm and 13-year-old Mark had a role to play in the first round of judging and would also be speaking as part of their presentation on finals night, Mr Gardyne said.
The other finalists are Alan and Sharron Davie-Martin who run a dairy farming operation at Culverden, Marlborough sheep and beef farmers Simon and Pip Todhunter, and Marlborough viticulturist Peter Yealands, who has a range of subsidiary activities associated with his Yealands winery, including pigs, cattle and sheep.
The final will be held at Lincoln University on November 28.
Judging co-ordinator Tricia Macfarlane said finalists were selected for their innovations on-farm as well as their commitment to improving profitability, productivity and growth of their business while also implementing sound environmental practices.
''Clear and targeted goal-setting was a common theme among the finalists. Industry relationships were fostered and acknowledged as an integral part of their farming enterprises,'' she said.
This year, the main prize of a travel/study grant had been lifted from $15,000 to $20,000. There would also be four special category prizes of $5000 each awarded for the first time - the BNZ award for best human resource management, the Lincoln University award for technology and innovation, the Silver Fern Farms ''Plate to Pasture'' award for consumer focus, and the Resource Use Efficiency award for excellence in sustainable resource management.