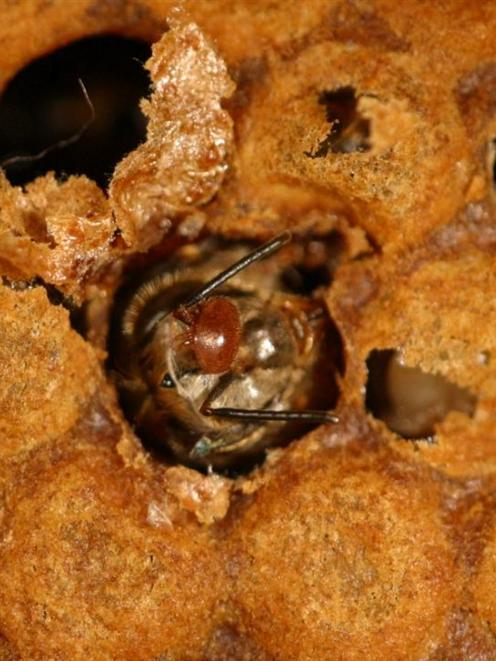 Queen honeybees with a spring-cleaning genetic trait are being used as a tool to control varroa mite rather than using miticides.
Plant and Food Research (PFR) scientists Michelle Taylor and Warren Yorston, of Ruakura, have been involved in the varroa sensitive hygiene (VSH) honeybee breeding programme since 2003, in association with the National Beekeepers' Association and with funding from the then Ministry of Agriculture and Forestry's (now Ministry for Primary Industries) Sustainable Farming Fund.
Bees with the VSH trait are able to detect reproductive mites in brood cells and uncap the cells and remove the pest before recapping them.
Rainbow Honey, of Tapawera, is continuing to produce the VSH queens under licence as well as carrying on with further research in its own laboratory.
Mrs Taylor said they initially identified about 100 queen bees with the naturally occurring trait, from apiaries throughout the country, and artificially inseminated them using semen from drones that also had the trait.
''We backcrossed to develop a higher level of hygiene,'' Mrs Taylor said.
''Sometimes the pupae died or they removed them as well and sometimes they recapped them and the pupae go on to become adult honey bees.
''We might see a line of four or five cells with little holes, and you can see the pupae, then the next day it is closed up.''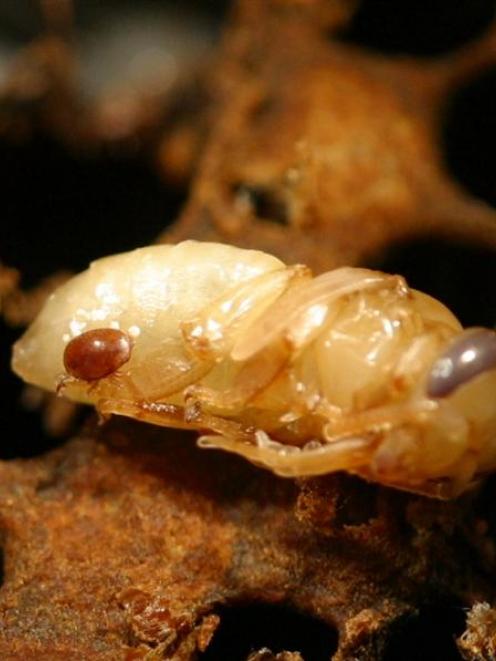 On some occasions they could have a 100%-effective rate of non-breeding varroa within the hives, although there were not many at that level, and 80% was more likely.
''The VSH queen bees are a tool, not a solution to the varroa problem.
''We are trying to limit the chemical use in colonies to limit the varroa incursion.''
There is no significant difference in honey production as a result.
Rainbow Honey director/owner Philip Cropp said although the PFR programme had stopped in 2012 he and Rae Butler had continued with the research at their site in Tapawera, paying PFR a small royalty.
Rainbow Honey has 80 hives which have the gene present.
''We have done a lot of research and have found a lot of other hives have the trait,'' Mr Cropp said.
''We want to develop the 80 hives so they don't have to be treated [chemically] at all [for varroa].''
They are also working with other beekeepers and sell them queens, as well as using them themselves.
''It is a long-term project, but beekeeping is going this way.''
The company has received grants from AgMardt towards the research.