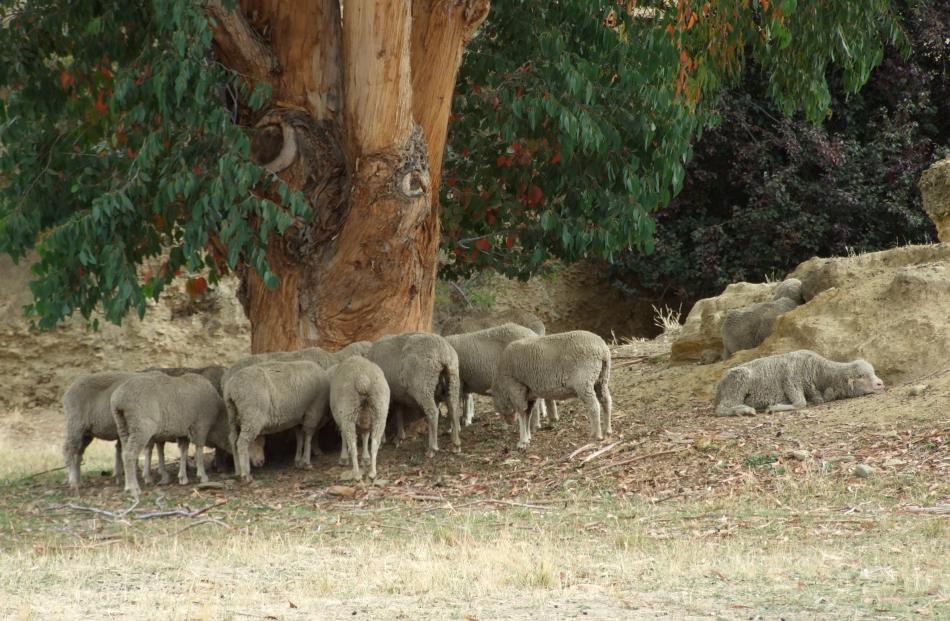 There are pluses and minuses to climatic changes expected in the next 80 to 100 years, reports Yvonne O'Hara.
Some climatic changes, including predicted warmer average temperatures, will benefit Otago and Southern farmers.
Other changes, such as extreme rain and wind events, will require adaption or buffers on their part, AgResearch's Dr Tony van der Weerden says.
Based at Invermay, he is acting science impact leader for climate change.
Dr van der Weerden is involved in research looking at the potential impacts of climate change on agriculture.
''Down this end of the country we are likely to see some benefits from long-term climate change,'' he said.
Climatic changes are expected to be gradual but ultimately, during the next 80 to 100 years, temperatures in Southland are likely to increase by about 3degC on average, there would be wetter winters, wetter and earlier springs and a significant decrease in snow.
Otago was forecast to go from 18 to 42 days (on average) where summer temperatures were above 25degC, while Southland would go from eight days with temperatures above 25degC to about 24 days.
''What is more concerning is we are going to see an increase in more extreme weather such as droughts, winds and rainfall,'' he said.
''Farmers will need to have buffers in the system.''
EXTREME RAINFALL
Some farming operations will need to have the infrastructure to deal with extreme rainfall events.
''That might mean having stand-off pads, as wet paddocks will not be able to be grazed.
''Grazing under wet conditions can impact on pasture recovery.''
CARBON DIOXIDE FERTILISATION
As there is expected to be more CO2 in the atmosphere towards the end of the century, plants will take advantage of the elevated levels and produce more growth, which means greater pasture production.
''This is called carbon dioxide fertilisation.''
Dr van der Weerden said it was likely farmers would be able to increase stock numbers, or conserve feed for sale.
SHELTER
The higher temperatures will make it necessary to plant more trees to provide shade for stock and reduce heat stress.
It will also provide optimum growing conditions for ryegrass and that, along with an earlier, warmer spring, would mean farmers would have more feed available.
MAIZE
Maize is being grown in Southland in small amounts under plastic.
''We will probably see conditions improve [for maize] so it may not need plastic and we will probably see more maize grown in Southland.''
He said maize was a low-nitrogen feed used by dairy farmers, which meant dairy cows fed on it would excrete less nitrogen, and that would be an environmental benefit.
DROUGHT-TOLERANT SPECIES
Farmers would also be looking for more drought-tolerant species such as tall fescue grass.
''Farmers could get an extra two or three weeks' growth from tall fescue compared to ryegrass, as it is deep-rooted and more resistant to dry conditions.''
Other options for drought-tolerant species may include chicory and plantain, which also have deep roots.
Dr van der Weerden is also part of an international group of scientists and analysts who are revising the Intergovernmental Panel on Climate Change (IPCC) method used by countries for calculating greenhouse gas inventories.
-By Yvonne O'Hara