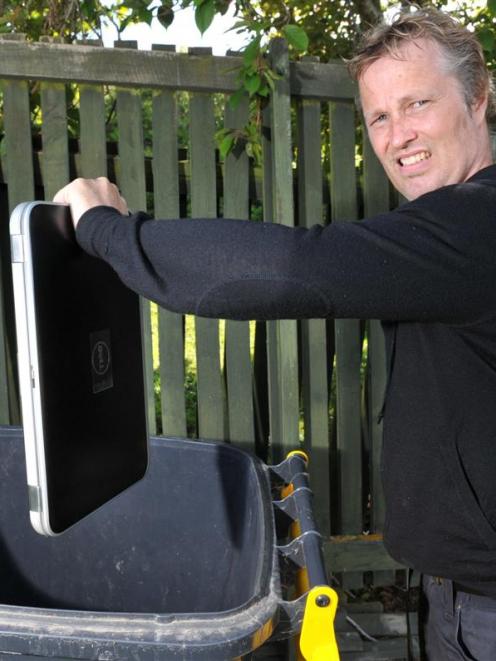 A Waikouaiti man is seeing red after Google terminated his Android developer account and stopped a steady revenue stream.
App developer Glenn Linde (44) said he was in disbelief when Google deleted his account and 80 apps he had developed.
''It was like a death; it's three years work down the toilet.''
His most popular was a ''terminator view app'' he sent to Google, which it published more than two years ago and was earning him money.
In the app, a person used an Android device to mimic the red vision of a cyborg assassin played by Arnold Schwarzenegger in the film The Terminator.
The app, which included advertising, had been installed on more than 100,000 devices and was earning him about $5 a day.
He had other apps published with Google which were earned him similar revenue.
He was confused why his Terminator app was targeted by Google, when many similar apps were available on Google Play.
''I don't know why they picked on mine. It seems arbitrary to me.''
Despite several requests, Google would not tell him why his account was terminated.
Another app he created called ''Android chomp pac'' had a Pacman-like character eating desserts instead of ghosts.
It was available on Google for two years before it earned him a violation and was removed. Google told him it was because he had put ''pac'' in the app title but gave him no chance to rename.
The pac violation had made him paranoid so he unpublished half his apps to keep his account open.
''But it didn't help, I still had my account removed. I am hoping to warn developers who are thinking about developing for Android to be careful.''
Developers had a tough time making a living developing Android apps because Google had market share and a ''Sword-of-Damocles'' approach, he said.
''At the very least Google should provide a service where developers can request to get their apps reviewed and be told if they risk getting a violation. To just delete apps with no recourse is a very poor way to treat developers.''
Google did not respond to phone calls or emails from Otago Daily Times in the past week.