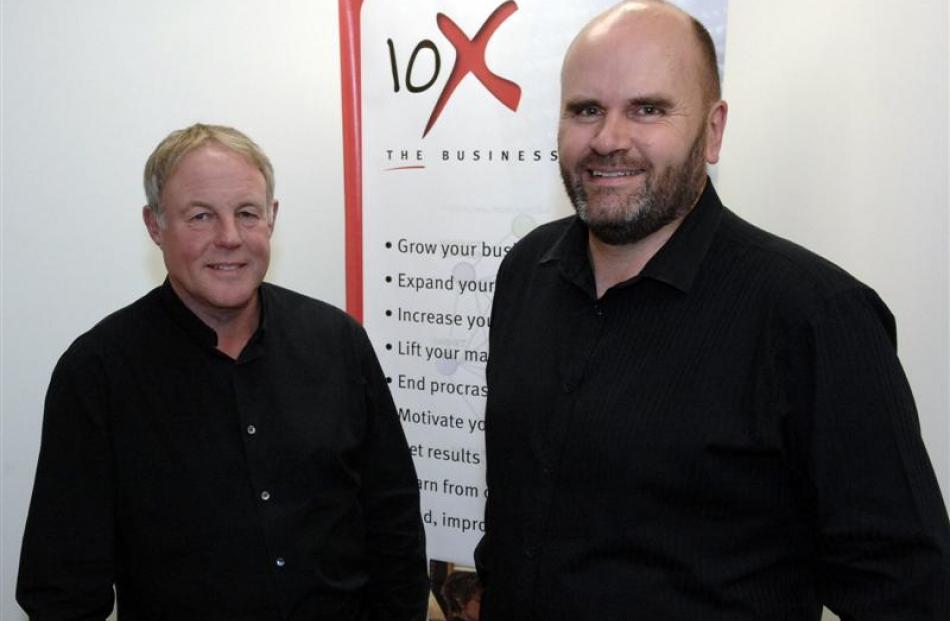 As a chartered accountant for more than 30 years, Dave McPhedran reached the stage where he wanted to offer more than just traditional accounting services.
What started as a desire to do something that was different, branched into business coaching and is now a hybrid of accounting and business advice.
Your Business Team Ltd, now based in offices in Crawford St, was formed by Mr McPhedran in 2001.
He then teamed up with Carl Spruyt, who had more than 20 years' experience in banking and finance, and the concept was developed where full business support packages could be tailored to meet the requirements of a broad spectrum of business enterprises.
Last year, YBT Ltd was selected to partner Australian business development franchise 10X and bring the 10X Coaching Club to coastal Otago business owners.
The club is a group coaching model that leverages the expertise of international business leaders in conjunction with local know-how and on-the-ground support from an accounting team and business coach.
It provided a professional circle of support, structure and accountability to business owners who often felt isolated within their business.
Becoming involved with 10X "really fizzed" the pair and made them "change [their] spots".
"They push us. We're not allowed to rest on our laurels ... and the bottom line is the client benefits", Mr Spruyt said.
Providing a service that was "completely different" from those provided by other accounting firms, they were there to help business owners achieve their goals.
Their respective skills complemented each other. Mr Spruyt has extensive experience in mentoring small to medium businesses to achieve their goals, as well as implementing or restructuring funding plans for new and existing businesses, while Mr McPhedran has a background in both business assessment and risk management.
Only one 10X franchise was allowed in each geographic area and their patch stretched from Oamaru to Balclutha and inland to Lawrence.
While there was sometimes a perception that they were "fixers" or doctors", they also wanted to help good businesses to become better businesses, while also offering advice to those that were struggling.
"A client can have a successful business but there's always room for improvement," Mr Spruyt said.
In the tough economic climate, a lot of businesses were struggling through no fault of their own. He was impressed with the stoicness of those in business in Otago, saying they had "backbone".
"If something gets tough, they get in there and make it work."
Mr McPhedran said they were "not rocket scientists", rather they had identified a need and they were passionate about their work.
"We just see things sensibly."