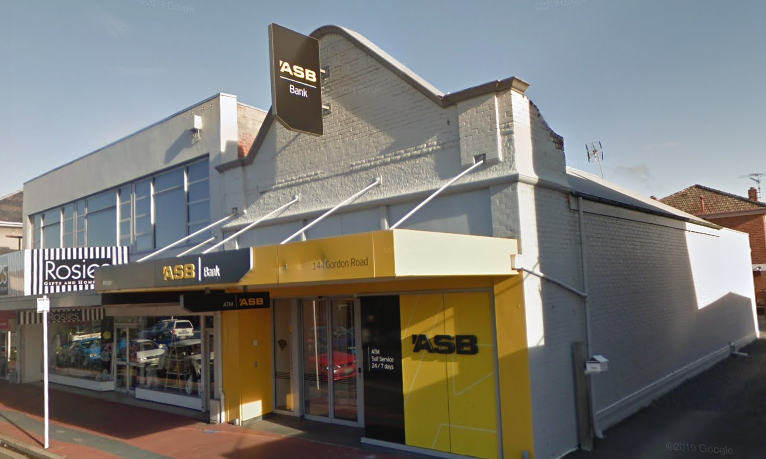 ASB is to permanently close nine branches, including one in Mosgiel, and reduce the hours of 25 others to three days a week as it shifts its focus to helping customers online and over the phone.
The bank will retain all its branch staff and will hire more people to help fill more than 150 new roles to provide specialist guidance and advice to customers.
Branches in Queenstown and Hokitika are among others to have reduced hours, opening three times a week on Monday, Tuesday and Friday from 9am to 4.30pm.
Craig Sims, general manager retail banking at the ASB, said changes were being made as a result of the ongoing move to digital banking as well as growth in customers using its digital channels during the Covid-19 lockdown.
"Kiwis' expectations of their bank are changing. In the past five years for example, at ASB we've seen a 42 percent decline in branch transactions, and now 85 percent of our personal customers prefer the convenience of our online and mobile services.
"Add to that, since lockdown in March around 13,500 customers have used our digital channels for the first time to do their banking and they're continuing to do so."
According to the ASB website the nine branches closing permanently are: Auckland Hospital branch, Parnell, Ellerslie, Mt Albert, Ronwood Avenue, Waikato Uni, Papamoa, Barrington (Christchurch) and Mosgiel, near Dunedin.
These branches have been shut since the lockdown from March 26.
From August 3, twenty-five other branches will permanently move to opening three days a week.
Sims said the branches that were closing had very low customer numbers.
"Some, for example, serve only 900 customers a year so that's only two to three a day. There is also a branch nearby for customers to use. Our decision is motivated by a desire to provide a better overall personal experience for customers and our people.
"Our team is an important part of this change and no jobs will be lost as a result of these changes. Team members will have the opportunity to move to another branch or other roles within ASB, supported by training to provide more specialised guidance and advice."
ASB will have a total of 109 branches across the country.
Sims said staff of those branches with reduced hours would work in the branch three days a week and would continue working the other two days responding to customers.
Clutha-Southland MP Hamish Walker said ASB's announcement shows how people bank is changing but is concerned the reduced days in Queentstown would be a problem for some customers.
"There are people like those in our elderly communities who rely heavily on having access to over-the-counter banking services," Mr Walker said.
"Queenstown is one of many areas like this and while how we bank has changed, the ASB branch services a wide range of people from all over the Queenstown Lakes district, so I am concerned the only being open three days may mean difficulties for some customers.
"More people are banking digitally but I do still believe there is a need for over-the-counter banking."
"It is pleasing to see though ASB taking a proactive approach in contacting customers who will be affected by the changes and putting additional support in place for elderly customers."
- NZ Herald and ODT Online