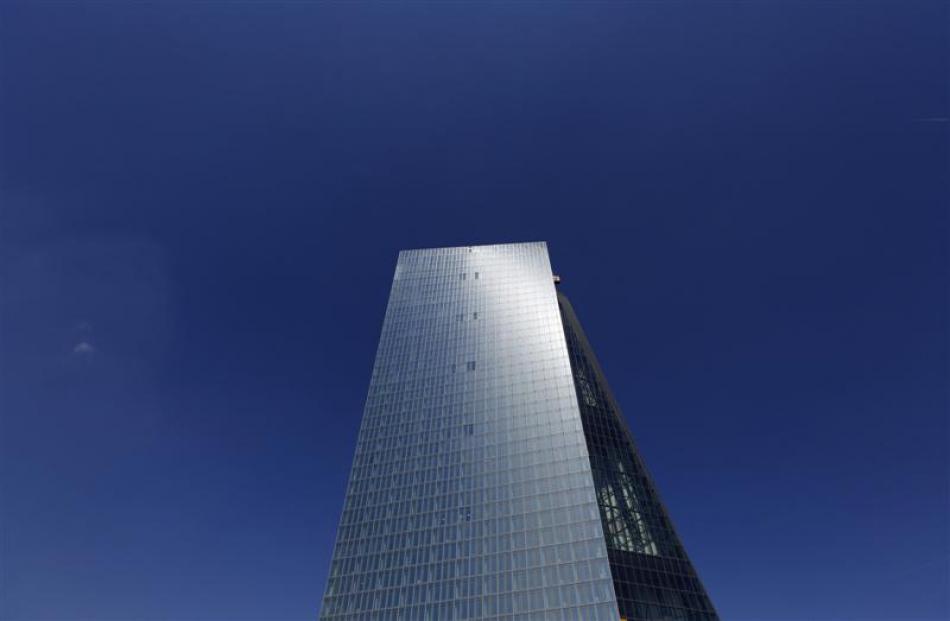 An retail banks may later this week face a history-making situation if the European Central Bank satisfies expectations by introducing negative interest rates.
The banks will be penalised, or taxed, for not lending money out as the ECB tries to stimulate the economy.
The central bank meets overnight tomorrow New Zealand time and is expected to announce a ''negative deposit rate'' for money placed in it.
Craigs Investment Partners broker Chris Timms said yesterday the ECB's deposit rate was zero but speculation was rife it would be reduced to -0.1%, the first time in history it had moved into negative territory.
''This policy will be intended to convince banks to lend the money out instead of holding on to it.''
The ECB was worried about deflationary risks facing the region and wanted to get inflation closer to its target of 2%, he said. Inflation was now 0.7%.
Bank systems were not traditionally set up to allow negative cash flows from money on deposit.
But the ECB had been signalling the possibility of the move, and banks had had time to prepare and were reportedly ready should the change occur, Mr Timms said.
The German Federal Bank apparently asked all banks if they were ready and able to do so at the end of last year.
Depositors were likely to already be receiving 0% interest on their money in their accounts, Mr Timms said.
''There is no initiative to save. If they don't spend it, they are better putting their money under the mattress.''
The situation was similar to the one in Japan a few years ago, when the Bank of Japan reduced interest rates to zero in an effort to get people to spend and lift the economy out of recession.
In New Zealand, banks had to meet stringent Basel III capitalisation ratios by retaining a certain percentage of capital at their disposal. New Zealand banks were well-capitalised, Mr Timms said.
While the banks in Europe would be ''encouraged'' to lend by being taxed on money they held on deposit, in New Zealand if banks did not lend the money out, they did not generate a profit.
''It comes down to how much profit they want to generate by how much they lend out. The ECB is forcing banks to lend,'' he said.