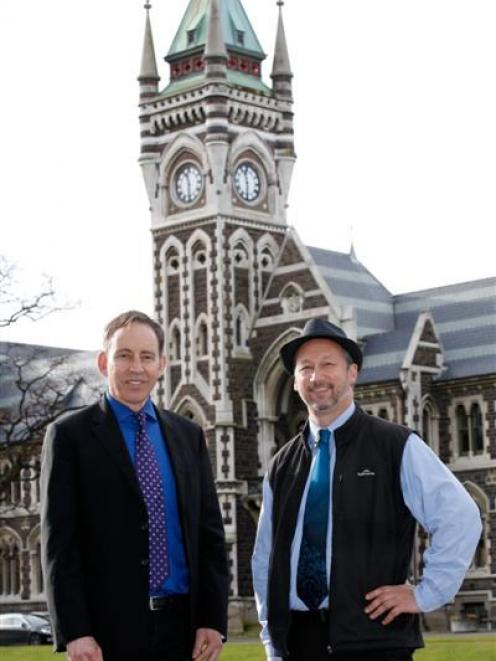 Phillip Wilcox credits time spent culling deer for the New Zealand Forest Service for his pragmatic perspective and love of the outdoors.
He now found that passion complementary to his primary sector relationships and technology transfer work.
Dr Wilcox has been appointed by Beef and Lamb New Zealand Genetics (BLNZG) as its inaugural senior lecturer in quantitative genetics at the University of Otago.
Quantitative genetics is the study of the inheritance of traits that could sit anywhere along a range, such as an animal's height or weight, as opposed to traits that could only be one of several distinct options, such as eye colour in humans or flower colour in peas.
With a background in molecular and quantitative genetics, Dr Wilcox came from the forestry-focused Crown Research Institute Scion, where he was a senior scientist.
He was also a part-time senior research fellow with the University of Otago's department of biochemistry, working in human genetics.
His main focus in the BLNZG-funded role would be establishing a two-year master of applied sciences degree in quantitative genetics at the university.
It was about ensuring New Zealand had a ready supply of appropriate capability; talent that was highly relevant to the primary sector's productivity, and continued genetic improvement was a key part of sustaining the country's GDP, he said.
Dr Wilcox was attracted to the position because he recognised it was an opportunity to ''make a difference''.
''It's the same reason I was attracted to research when I first started back in 1985: the potential to make a positive contribution to our country and people's lives through scientific research in quantitative genetics, and genetics more broadly,'' he said.
From an East Coast sheep and beef farming family, Dr Wilcox worked for the New Zealand Forest Service after leaving school.
He then completed a bachelor of forestry science degree at the University of Canterbury, before joining Scion's predecessor, the New Zealand Forest Research Institute.
Initially, he was researching native tree species but then moved into a role that involved quantifying, from a forest manager's perspective, the likely impact of selected breeding and how it would change their operation.
After five years, he went to North Carolina State University and completed his PhD in genetics.
BLNZG chairman Dr Chris Kelly said quantitative genetics was a ''critical discipline'' in animal and plant breeding and key to the entity's ability to drive continued genetic gain for commercial sheep and beef farmers.
The new position sat within the university's department of mathematics and statistics and Dr Wilcox would work alongside other scientists from the university who would also contribute to BLNZG research.