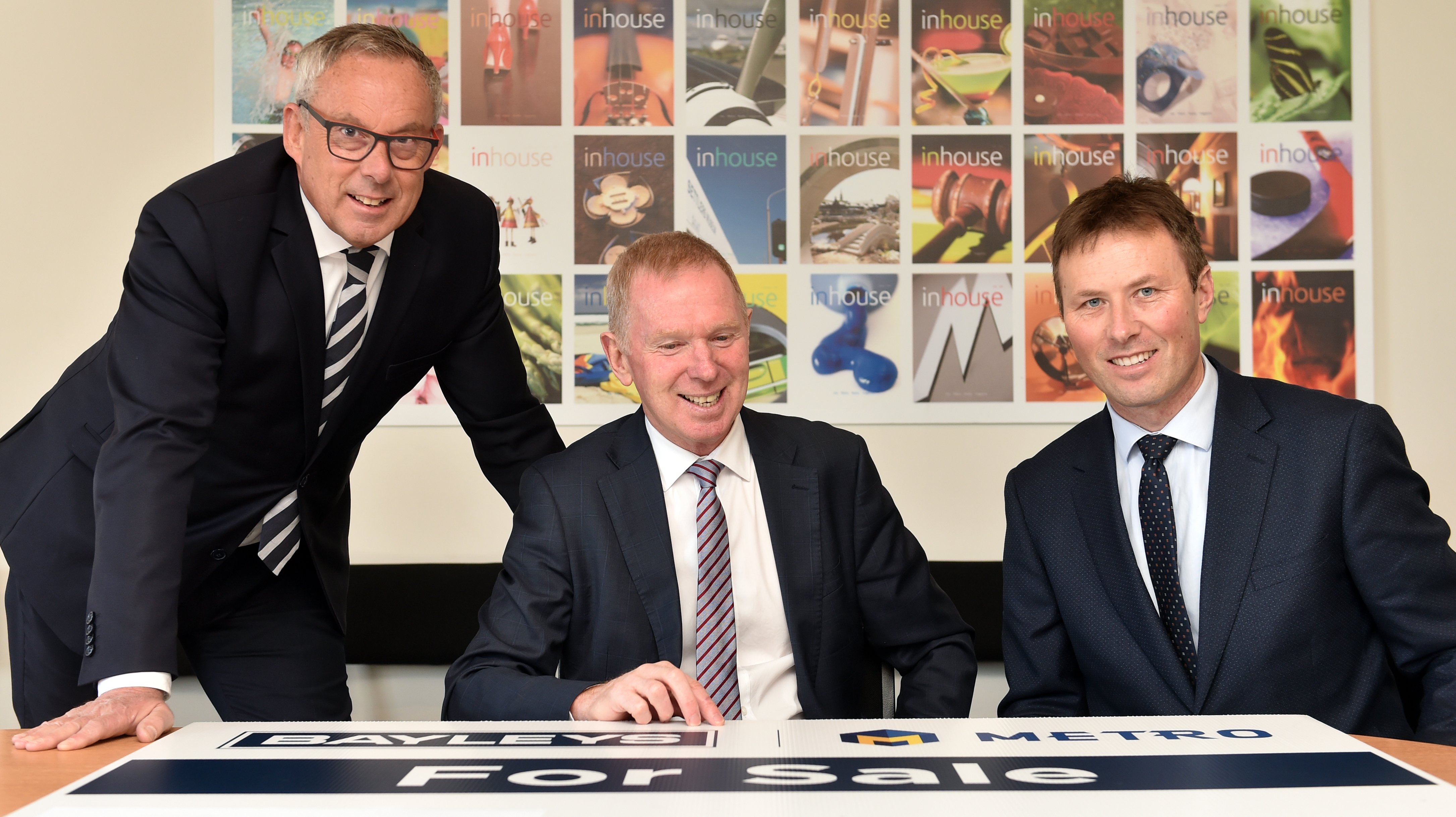 Much has changed since Metro Realty was established in the old Roslyn post office in Dunedin more than two decades ago.
Back then there were about six staff, who used the ground floor of the building and rented out the upstairs.
The real estate business has grown incrementally since then, outgrowing its premises, and is now making a major change with a merger with Bayleys.
Staff now number 56, including the firm's Mosgiel office, ranging from sales to property management, administration support and graphic design.
Bayleys Metro managing partner Mark Stevens described it as an exciting time for the business. It was an opportunity to offer customers more than residential, expanding into areas such as commercial, industrial and rural, he said.
Coupled with the ''horsepower'' and support of Bayleys, which was a national company, they could now market properties ''to the world''.
Metro Realty was owned by Mr Stevens, once a self-employed forestry contractor and now in his 33rd year in the real estate industry, and Adam Gain and Craig Palmer, who are both in their 21st year, having started together.
When Metro started discussing late last year what its next 10 years would look like, it was about giving sales people more opportunities and adding more income streams to the business, Mr Gain said.
Mr Palmer said Metro had been very successful as a small local company and Bayleys' culture fitted with Metro's.
Mr Gain said the other part of the strategy was having its premises at ''the next level'' - they wanted their team to not only have the right product, service and support, but also to work in a great environment.
A new building at Roslyn would hopefully be ready early next year and it would house the residential team.
Commercial, property management and rural would be in the Octagon. The Mosgiel office would also continue to operate.
The old post office building long associated with Metro would be earthquake-strengthened and new tenants found, Mr Stevens said.
Probably the biggest change over the years had been customer expectations. With the accessibility of the internet, people knew a lot more than they used to, he said.
But what had not changed, Mr Palmer added, was that it was still a people business.
Mr Gain believed the city had a bright future, saying Dunedin had some ''amazing'' growth over about the past 10 years and was becoming a place of choice for many people.
Currently, the state of the sector in the city was ''very positive'' as it continued to go through some ''real growth''.
There were lots of private developments, large numbers attending open homes, lots of multi offers, and multi-bidders at auctions and he saw that continuing for a long time.
Mr Palmer said Dunedin was still an affordable city in which to live. There were also some very upmarket homes being built in the city.