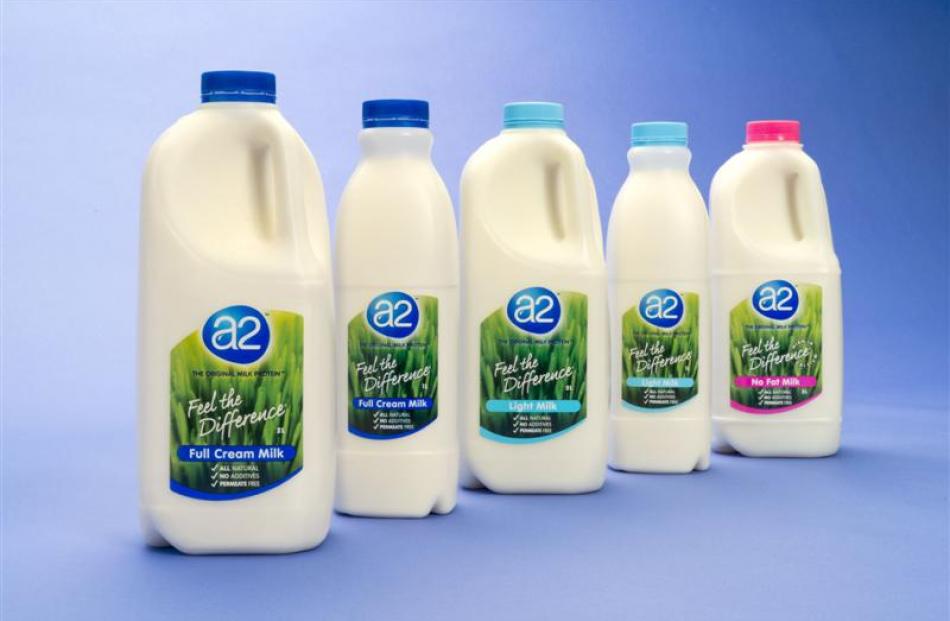 A handful of companies across Australia and New Zealand have reported in the last few days but over the next three weeks, corporate reporting increases substantially. Business editor Dene Mackenzie talks to Craigs Investment Partners broker Chris Timms about his thoughts on the reporting season and a selection of companies which could either impress or disappoint.
After a flurry of initial public offering (IPO) activity distracting the investment community over recent months, the reporting season has brought back a focus to what really drives market performance - earnings.
Craigs Investment Partners broker Chris Timms said the reporting season was an opportunity for some of the recently listed companies to present their inaugural results to the market as a listed entity.
It would also allow some of the more established companies to regain some of the limelight.
''We expect strong results - relative to prospectus forecasts - from companies involved in the government sell-downs, such as Meridian and Air New Zealand.''
Pleasingly, few earnings downgrades had come in just before the reporting season, suggesting most would be generally solid and not far from market expectations, he said.
Of the NZX-50 companies scheduled to report full-year results this month, the average estimate for growth in reported profit was a ''solid'' 5.8%.
For the same group, growth in the 2015 financial year was expected to accelerate to an average of 10.1%.
The market might focus more on the outlook as there appeared to be more optimism around 2015 estimates, Mr Timms said.
In Australia, median earnings growth for the ASX-50 was expected to slow from 9.4% in 2014 to 7.4% in 2015.
The currency was expected to have again been a drag on earnings for those New Zealand companies with international operations, particularly in Australia.
In the year to June, the New Zealand dollar averaged A91c against the Australian currency, 13.1% higher than the A83c in the second half of the previous year, he said.
Against the US dollar, the kiwi was only 1.3% higher in the most recent period.
In addition, there had been a much weaker economic backdrop in Australia than in New Zealand.
That could negatively affect companies such as Fletcher Building, Ebos, Hellaby Holdings and Nuplex.
The NZX-50 had been flat during the past six months, returning only 1.2% and trading within a relatively tight range, Mr Timms said.
''We believe this is due to rising interest rates, a spate of IPOs, full valuations and the uncertainty surrounding the upcoming election.
''The reporting season should point to strong financial positions for many of our companies and attractive growth options, especially as interest rates stabilise and the currency plateaus.''
Craigs expected the market to remain lacklustre until after the election on September 20, he said.
A small boost to sentiment was expected if the election played out as the broking firm expected.
In that case, it was sensible strategy to accumulate good-quality stocks over the coming reporting season, if their growth prospects were endorsed.
Fisher & Paykel Healthcare Current price $4.78 The company reported its result in May but was holding its annual meeting this month.
The company had been performing well, had upgraded its guidance several times over the past year and had growth options that should see it continue to outperform in the coming 12 months.
As an exporter, any fall in the New Zealand dollar would benefit the company, making it an excellent hedge against any economic shock from the domestic economy.
A2 Milk Current price 66c If a2 Milk raised capital to fund its US expansion, Craigs believed it would be viewed as a sensible strategy which would not see a negative reaction.
The Australian operations could be surprisingly strong, while recent confirmation of regulatory approvals in China supported the outlook.
The company was good value under 75c a share.
Meridian Energy Current price $1.24 Meridian Energy was expected to report a strong result well ahead of prospectus estimates.
The company had excellent assets, provided an attractive yield and with Craigs' ''confident'' view of the election outcome, Meridian was regarded as the top stock pick for the remainder of the year.
Air New Zealand Current price $1.94 While Craigs acknowledged the inherent risk in investing in airlines, particularly following the strong run Air NZ had over the past two years, the company remained in a strong position to grow earnings in the coming years.
Earnings growth of more than 30% was expected in 2014 followed by double-digit growth in 2015.
For higher-risk investors looking for short-term opportunities, Air NZ looked attractive under $2 a share, Mr Timms said.
AMP Current price $A5.30 Although AMP was already trading above Craigs' target price, there was potential for a good result to cause momentum to push the price higher.
AMP was expected to deliver 15% profit growth in the first half and divisional improvements were expected to be broad-based.
Seek Current price $A16.17 Domestic volumes were growing as Seek gained market share and price benefits continued to improve.
With the domestic business likely to face an easy comparative period at this result, there was potential for a strong headline result and strong guidance going into the 2015 financial year.
Commonwealth Bank of Australia Current price $A80.41 It was difficult to find value in the Australian banks at current price levels, particularly CBA which was traditionally the most expensive.
However, there was potential for a surprisingly strong result, should bad debts come in below market expectations.
BHP Billiton Current price $A38.02 As was the case with the recent result from Rio Tinto, BHP could well exceed market expectations on the basis of lower costs, improved cash flow generation and reduced debt levels.
Trade Me Current price $3.45 Trade Me was a quality company and was starting to look interesting from a long-term value perspective.
It might take some time to turn around the underperforming parts of the business and there was a risk the upcoming result would be of a low quality, meaning the company could remain out of favour.
Sky City Current price $3.60 Earnings momentum had been poor for the company of late, with operating earnings down in the first half of the financial year.
The Australian economy remained challenging and only limited benefits from the domestic recovery seemed to be flowing through to Sky City.
The high New Zealand-Australian currency cross rate provided a drag.
Spark (Telecom ) Current price $2.81 Spark had performed well of late and Craigs had recently moved to an underweight rating based on the share price strength.
Revenue growth was expected to slow, competition remained high and the result was not expected to live up to the expectations built into the share price at current levels.
Ebos Current price $9.25 Ebos was exposed to an excellent long-term theme as a healthcare provider.
The share price had also been weak, which had seen the company fall to more reasonable valuation multiples.
The first-half result was of mixed quality and the impact of the weaker Australian dollar was likely to have grown over recent months.
Ebos remained a solid long-term story.
Adelaide Brighton Current price $A3.46 Adelaide Brighton had struggled lately and the new chief executive had guided expectations towards a flat first-half result.
''We have removed the company from our core portfolio and moved to an underweight rating.
"We continue to see operational risks and we recommend investors exit holdings until the outlook becomes clearer,'' Mr Timms said.
Coca-Cola Amatil Current price $A9.31 Coca-Cola was another company that had lost its way over recent years.
While the core business remained robust, and the company controlled excellent brands, medium-term profit barriers remained.
The new chief executive was looking to make significant changes to the business.
Amcor Current price $A10.95 Amcor was one of Craigs' core holdings in Australia and the broker retained a positive long-term view on the company.
There was potential for the full-year result to disappoint on the back of soft beverage volumes in North America as well as lower European tobacco packing volumes.
The strong Australian dollar could weigh on the result.
Computer Share Current price $A12.51 Like Amcor, Craigs also had a positive view on Computer Share over the medium term.
The company was leveraged to rising interest rates in the US, as well as ongoing corporate activity.
''Computer Share could issue a more conservative 2015 earnings outlook than the market is expecting,'' Mr Timms said.