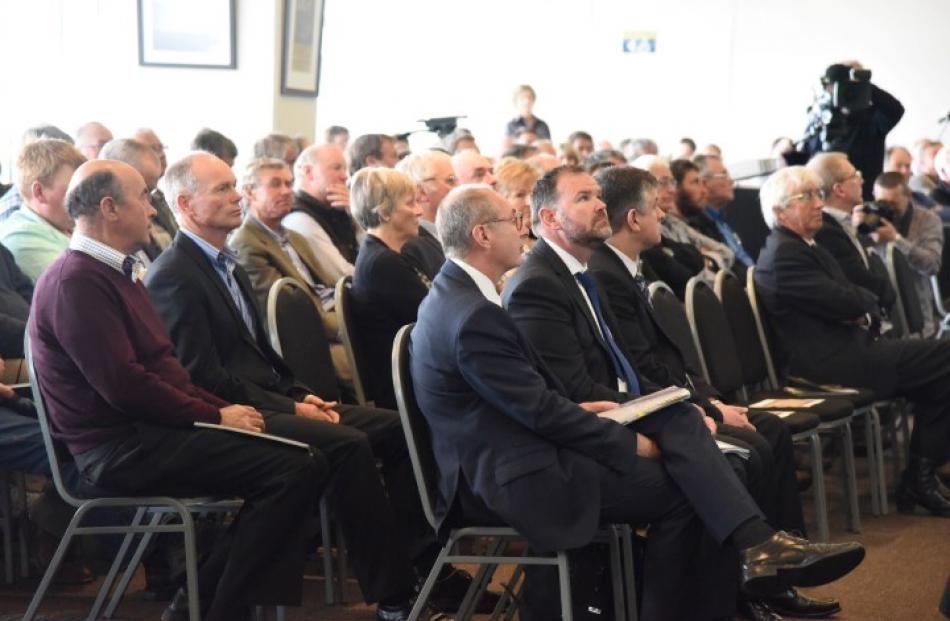 Silver Fern Farms shareholders have voted overwhelmingly in favour of selling a 50% stake in their company to Chinese-owned Shanghai Maling.
The outcome has just been announced following a special meeting at Forsyth Barr Stadium in Dunedin.
The vote was 82% in favour of the deal.
It means Shanghai Maling, an offshoot of state-owned food giant Bright Food Group, will inject $261 million into Silver Fern Farms, with the expectation it will be debt-free, with money in the bank, by this time next year.
The deal did not need shareholder approval by law, or through Silver Fern Farms constitution, but the company had decided it wanted buy-in by farmers. It is also subject to Overseas Investment Office and Chinese regulatory approval.
More than 160 Silver Fern Farms suppliers and shareholders were at today's meeting.
Shanghai Maling was the first food-processing company to list on the main board of the Shanghai stock exchange in 1997. Red meat (pork, beef and lamb) is its major focus, making up between 80% and 90% of its business.
It has 750 retail stores, 56 specialist meat stores and 19 wholesale facilities, while Bright Food Group, China's largest food company, has 800 hypermarkets and 8000 stores across China.
Last year, Goldman Sachs was appointed by Silver Fern Farms' board to identify potential capital transactions to accelerate debt reduction and invest in value-added and plant improvement.
A recent independent report by corporate advisory group Grant Samuel said potential consequences faced, if the Shanghai Maling deal did not go ahead, included receivership or liquidation.
Labour leader Andrew Little said he had not yet seen the full details of the deal that had been voted on.
"The reality is, this is one of our largest meat companies, now 50 per cent owned offshore.
"The real risk is that, notwithstanding the capital injection to the company and the extra cash that will now go to farmer suppliers, is that Silver Fern farms gets locked into being a producer of low-value products, rather than the high-value product that we actually need our meat industry to be getting into.'' 
- additional reporting NZME