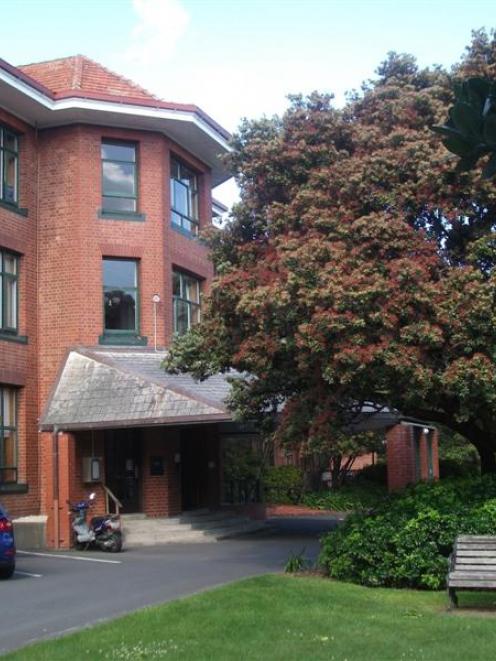 Meagre shareholder returns and much-needed capital expenditure could be the tipping point for shareholders to accept the $32.5 million takeover offer for Acruity Health Group, which operates several private North Island hospitals and health services.
Takeover offerer Connor Healthcare, which already holds 71% of Acruity through lock-in agreements with other shareholders, is offering the remaining 29% holders an all-cash $6.50 per share, which is a premium of 24% on last Friday's closing price.
The takeover values Acruity at $112.2 million, with the 29% stake costing Connor $32.57 million.
The next step will be an imminent report from the independent directors on whether the Connor offer reflects value for the remaining shareholders to consider selling, or to hold out for a better price.
The offer is conditional on Connor gaining a 90% stake, at which time it can compulsorily acquire, or mop up, the outstanding 10%, and must gain Overseas Investment Office approval, because of Australian interests.
Research in May by brokers Forsyth Barr, rereleased by Connor for the takeover, said Acruity offered long-term value, driven by increased demand for private hospital procedures.
Forsyth Barr said while Acruity could spend $20 million earthquake strengthening its mainstay Wakefield hospital in Wellington, it could be redeveloped into a new facility for about $50 million.
''Wellington currently has an oversupply of hospitals. Ideally, completion would coincide with a future increase in demand,'' the research said.
Craigs Investment partners broker Peter McIntyre said unlike the majority of NZX listed companies, Acruity shares had not recovered from the global financial crisis.
Acuity shares had an all-time high of $10 in July 2009, but had steadily declined to $5.25 before the takeover offer, before spiking to $6.50.
''Acruity shares have not been compelling [buying], and have always struggled to get good trading volumes on a daily basis,'' he said.
He said the private hospital sector was akin to the rest home sector, in that people were living longer and services were being developed now for increased future demand, noting major developments under way by retirement village operators Summerset, Ryman Healthcare and Medlifecare.
''Like the aged-care sector, the changing demographics mean there is a need to supply more services.
"Acruity is the largest private hospital operator in the country,'' he said.
Connor spokesman Mark Stewart said the offer would be attractive to Acurity's shareholders who had seen ''meagre total returns over the last four years''.
''Acruity faces formidable challenges including considerable expenditure estimated at approximately $50 million to meet the earthquake code requirements at its flagship hospital in Wellington,'' Mr Stewart said.
Forsyth Barr broker Haley Van Leeuwen said Acruity faced some short-term market factors, with headwinds in an overall pull-back in private health insurance, and the company had experienced ''a slight shrinkage'' in demand for key areas, such as cardio.
''However, in the long term, with an ageing population and an increase in government health expenditure, there will be a natural increase in demand for their services,'' she said.
She noted that, being a private healthcare operator, Acruity would benefit from an increase in the private health insurance market.
Mr Stewart said Acurity's shares were illiquid, and largely neglected by institutional investors who would otherwise stimulate investor interest and be a force for change.
''These factors, along with the fact that any significant capital expenditure will only generate acceptable returns in the long term, have led the majority shareholders to the view that it is in Acruity's best interest for it to be privatised,'' he said in a statement.
---
Acruity
Owns and operates:
• Bowen and Wakefield Hospitals in Wellington.
• Royston Hospital in Hastings.
• Owns 60% of Norfolk Health Care which runs Grace Hospital in Tauranga (in partnership with Southern Cross Hospitals).
• Has 30% stake in Endoscopy Auckland and Laparoscopy Auckland, in Epsom.
Source: Connor Healthcare
---
Who is behind the takeover offer?
Connor Healthcare, wholly owned by Evolution Healthcare Partners of Australia, owns 11% of Acruity outstanding shares. Austron, which currently owns 50.01% of Acruity, and Royston and Medusa, which each own 4.48%, have entered into a lock-up agreement with Connor to accept the offer.
With the commitments from Austron, Royston and Medusa, Connor Healthcare has secured 70.67% stake in Acruity.
Austron is jointly owned by the Royston Hospital Trust Board and interests associated with the Stewart family, of Christchurch, and 25% owned by Sydney-based Evolution Healthcare (NZ) Pty Ltd.
If successful, as part of the takeover, Austron must subscribe for a majority shareholding, of 75%, in Connor Healthcare, with the remaining 25% owned by Evolution Healthcare.
Sydney-based Evolution separately owns and operates Shellharbour Private, South Coast Private, Boulcott, Canberra Private and Waratah Private hospitals.
AMP Capital remains the other substantial shareholder with 5.513% in Acruity.
Source: Craigs Investment Partners
---