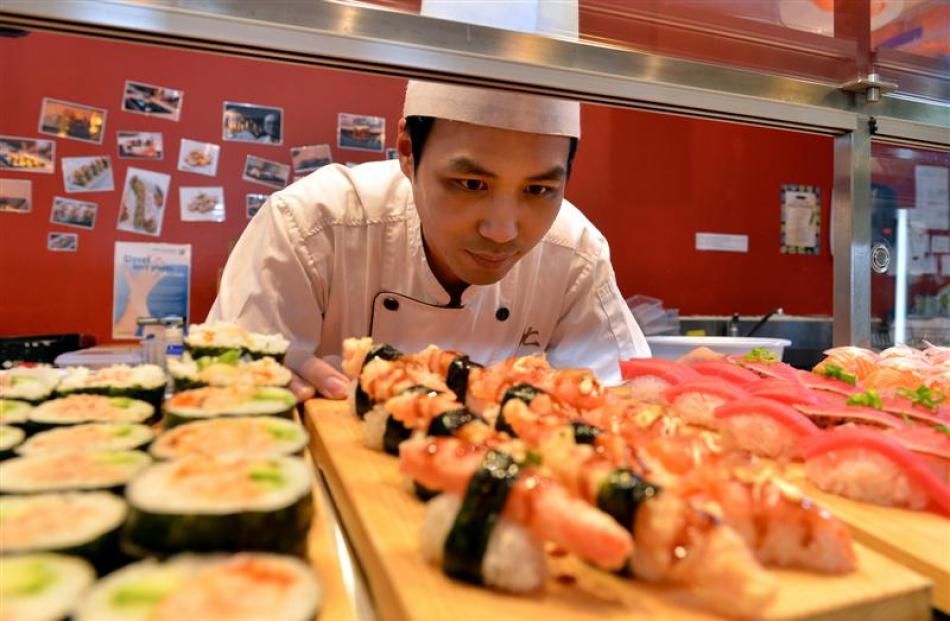 Hikari Sushi Bar chef Min Yu presents sushi and sashimi for sale in Dunedin yesterday.
Hikari Sushi owner Kwang Yong Song, of Queenstown, owns two sushi outlets in Dunedin - in George St and Meridian mall - and three sushi restaurants in Queenstown, in Beach St, Mall St and O'Connell's Shopping Centre, and he said he had recently signed contracts to open two Christchurch restaurants - in the central city and Wigram.
The first shop in Queenstown opened in 2007 and the first Dunedin shop in February last year.
The five restaurants employed about 30 staff, he said.
It was planned to open the Christchurch outlets in about June next year, he said.
He was also planning to open a sushi shop in the Five Mile retail centre development in Queenstown next year, he said.