New Zealand's 16 polytechnics will be merged into one national campus as part of vocational education reforms announced by Education Minister Chris Hipkins today.
The merger idea has been vehemently opposed by both Southland Institute of Technology and Otago Polytechnic since being proposed by Mr Hipkins in  a draft version of the reforms put out for consultation earlier this year.
Despite strong lobbying, the single national campus remains the Government's preferred option, with existing polytechnics becoming regional campuses of the new institute.
"A new Institute will start on April 1 2020 and will be a new kind of organisation that provides on-the-job and off-the-job learning,'' Mr Hipkins said.
"The head office will not be in Auckland or Wellington, and a charter will be set out in legislation to make sure a number of bottom lines are met.''
Other key components of the reforms are:
* Establishing four to seven industry-governed Workforce Development Councils;
* New Regional Skills Leadership Groups set up;
* Supporting workplace learning to shift from Industry Training Organisations to training providers;
* Centres of Vocational Excellence set up at regional campuses;
* Greater Maori involvement, especially through Te Taumata Aronui, a Maori Crown Tertiary Education Group;
* A unified and simplified dual funding system.
The polytechnic sector has been under pressure in recent years, with several institutions recording deficits and falling rolls, while some industries have claimed not enough students were being trained in their fields.
Otago and SIT have bucked that trend, with high rolls and a profitable business model, and have called on the Government to allow them to retain their autonomy.
However, Mr Hipkins said vocational education, trades training and on-the-job training had been allowed to drift for too long, and the sector faced long-term challenges the Government was committed to fixing.
"The plain truth is that while there are some bright spots, the current system is not set up to produce skilled people at the scale we need,'' he said.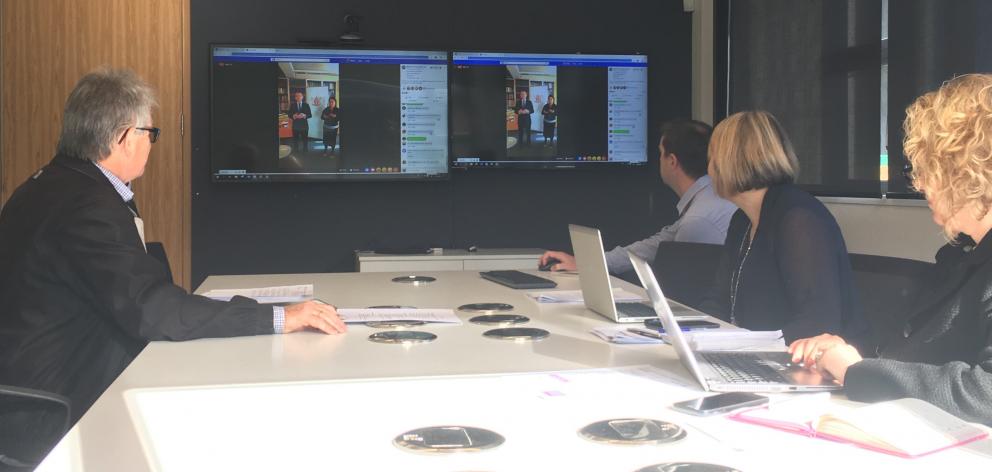 "This Government was forced to step in and bail several polytechnics out with $100 million, and we know without significant change, things will keep getting worse.''
The reforms were intended to tackle widespread skills shortages across most industry sectors, Mr Hipkins said.
"New Zealand needs to lift productivity and for that to happen we need more companies to be involved in training and taking on more apprentices.
"Currently, however, nearly nine out of 10 of our businesses are not training through industry training, yet at the same time, 71% of employers surveyed say there is, or will soon be, a skills shortage in their industry area.''
The changes would give industry greater control over vocational education and training and make the system more responsive to employers' needs, Mr Hipkins said.
"We need to make sure that trades and vocational education are recognised and valued.
"There are great, well-paid jobs available for people with the right skills. We just aren't meeting the skills needs at the moment.''
The Workforce Development Councils are intended to replace and expand most of the existing roles of industry training organisations, while the Regional Skills Leadership Groups would work with the education, immigration and welfare systems in each region to identify local skill need.
Funding would be simplified, with the intention of there being greater integration between on and off the job learning, and see learners receive more work-relevant support, Mr Hipkins said.
Transition to the new system would take three to four years, to ensure continuity for students and employers he said.
"Learners should enrol in the education provider of their choice as they normally would in 2019 and 2020, including in multi-year programmes, and I encourage people in the workplace to keep training and employers to encourage more workers to sign up.''
After the announcement, Mayor Tim Shadbolt said Southland would fight the decision.
"I believe our community is outraged about this proposal and we're going to do everything we can do to stop that."
SIT chief executive Penny Simmonds agreed.
"It is hugely disappointing for SIT and Southland community but we will let the Southland community speak on that so we can focus on our staff and students. The message will pass to them is business as usual."