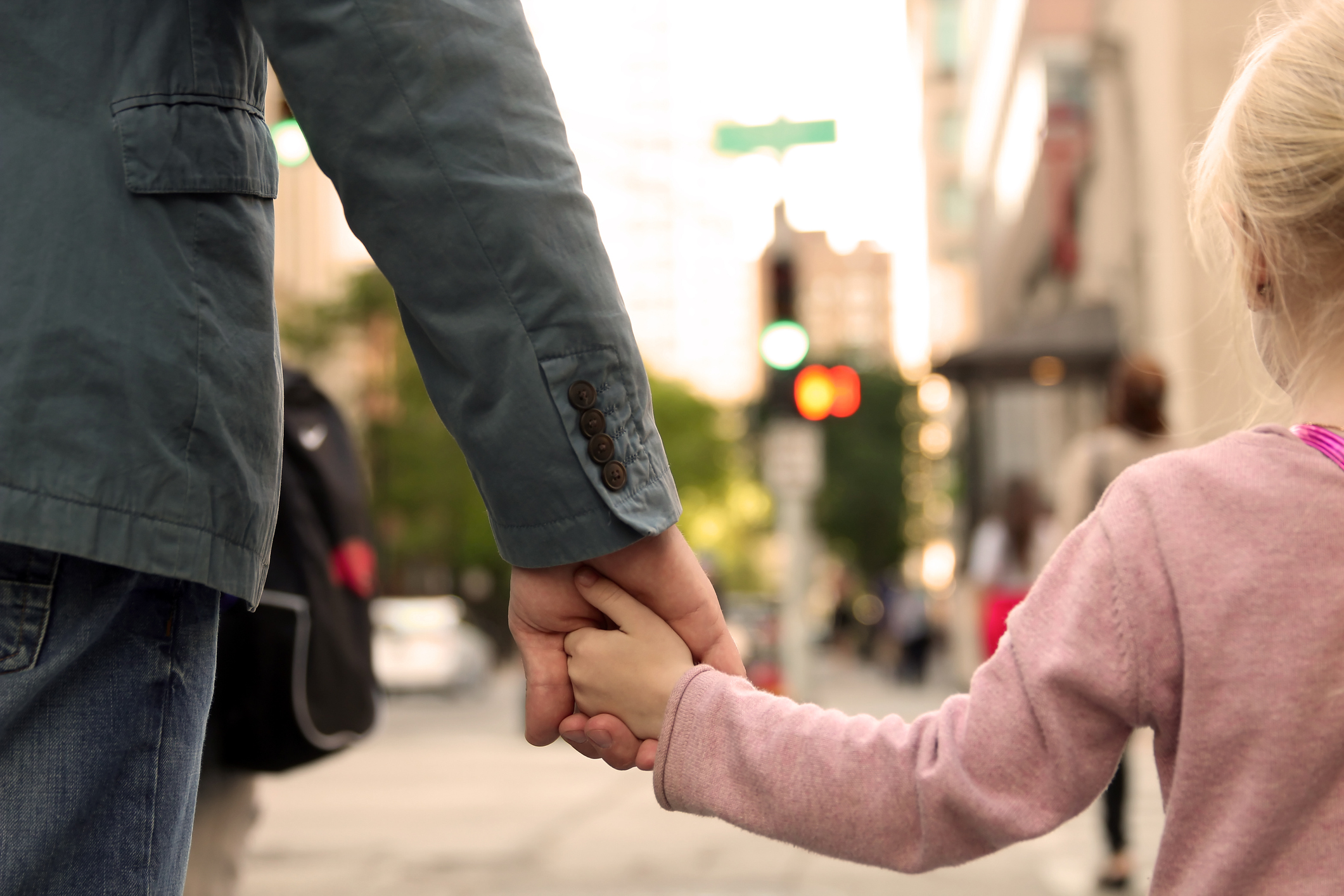 Parenting columnist Ian Munro says children need clear, easy rules when using learning road safety.
Friends visiting our daughter lingered a little too long at the side of the road before departing.  Probably bored, their 2-year-old moved unnoticed around the far end of the car and began to cross the road.
Fortunately, the passing motorist was travelling well below the speed limit and had his wits about him. He was able to swerve enough to only buffet the child with a wave of air.
It only takes a moment of distraction. Just telling a youngster to be careful isn't enough. "Stay on the footpath" will last little longer than their attention span. They do need constant monitoring.
In this case, once the shock of the event had passed the friend determined that, for all future departures, the child would be placed in their car seat before any farewell conversation.
Even driveway farewells can be fraught for youngsters of both the visitor and the visited. Adults need to train themselves to do a head count before getting in the car or before a visitor starts their engine.
With most modern cars a child near the car is invisible to the driver. We also often begin backing just before checking the mirror or through the rear window.
A good rule is that when a car engine starts, or is about to, youngsters must quickly move to stand in front and to the side of the car so they can see the driver and the driver can see them.
Crossing the road also requires training and some basic rules. "Be careful crossing the road" tells them little.
They need to understand exactly what "be careful" means. They need clear, easy to remember rules and to have practised them under parental supervision:
•  Always stop at the edge of the footpath.
•   Look right, left and right again to see if cars are coming.
•  Wait if a car is going by and then look right, left and right again.
•  When the road is clear, cross but still keep looking both ways.
•  Walk quickly but do not run in case of tripping.
•  Use pedestrian crossings and obey traffic lights.
•   Even if the traffic lights say "Cross" still look to the right before crossing.
Young children have problems judging distance and speed, so a good technique is to let them give us the instruction as to when to cross. This way we can gauge how good their judgement is.
Have older children walking on their own to school dress in light-coloured clothing, while additional instructions could include:
•  Stay on the footpath when walking.
• If there are no footpaths walk facing the traffic and in single file.
•  Watch for cars backing out of every driveway.
•  The shortest route might not be the safest.