"We will not run out of food at all, we have plenty".
The Covid-19 pandemic and the various lockdowns have created a new type of shopper, the "panic buyer", Foodstuff's Dunedin Distribution Centre manager Gareth Weatherston said.
After Tuesday night's shift to Alert Level 4, the centre had an 80% increase of orders to process the next day.
The centre supplied all of Foodstuffs' New World, Pak'n Save and Four Square stores from Ashburton in the north right down to Stewart Island.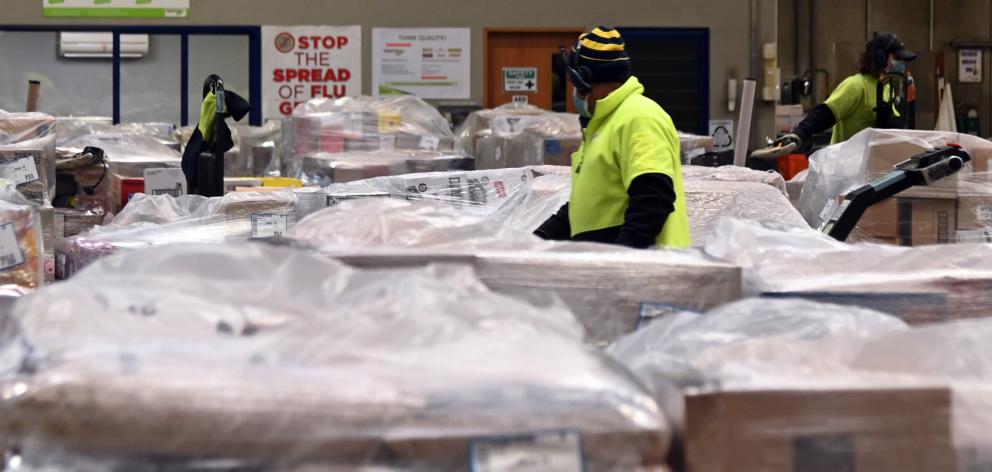 On an average week, the centre would supply about 190,000 cartons to those stores and Mr Weatherston estimated that would be up to at least 250,000 this week.
The centre had moved from 18 hours to 24 hours a day after the alert level change and was operating two shifts a day to make sure staff were safe at work.
When the notification came through of a positive case of Covid-19 at lunchtime on Tuesday, Mr Weatherston knew the centre's148 staff " might be in for a tough ride".
When the Otago Daily Times visited yesterday, socially distanced and masked staff were busy moving and wrapping products for supermarket shelves today.
The most popular products were flour, alcohol and toilet paper, Mr Weatherston believed.
"I'm never quite sure why people need so much toilet paper but we meet people's needs and people need toilet paper," he said.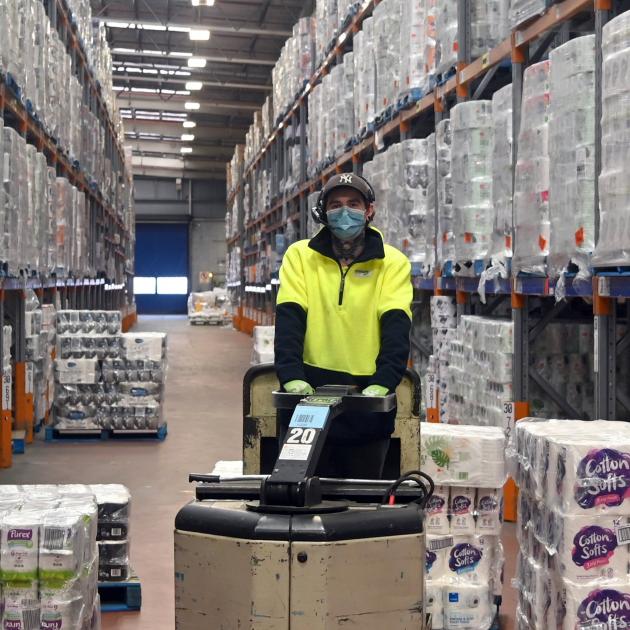 The centre held between 14 to 18 days' stock and would still do so under lockdown.
"I'd say we are stretched but the chain isn't broken. We've had no late deliveries so stuff is getting to store on time.
"There are no issues whatsoever," he said.
Control room operator Karl Domigan had one of the busiest jobs, sorting orders from supermarkets. The past couple of days had been "hectic", he said.
"I can tell you I've had to sort through so much paperwork," Mr Domigan said.
Shift supervisor Donna-Marie Davies was at home on Tuesday night when the announcement was made and knew exactly what was about to happen.
"It has been pretty busy but we've thrived on it, we've all come together as a good team.
"We love a good challenge," she said.
 - Foodstuffs has reinstated a 10% bonus for all its essential employees during the alert level 4 lockdown.
The company confirmed yesterday that all essential and some other key employees nationwide would receive the bonus.