Five Dunedin artists have made the finals of the prestigious Parkin Drawing Prize.
Motoko Kikkawa, Carolyn Edmonds, Jonathan Cuming, James Thomson Bache and James Robinson are among 86 finalists selected from 500 entries in the national prize which has a major prize of $25,000 and 10 prizes of $500 for highly commended works.
It is designed to promote excellence and innovation in drawing in all its forms (processes, materials and ideas) and aims to play an important role in fostering New Zealand drawing practice.
The winning submission will be selected by Auckland Art Gallery director Kirsten Lacy at the opening of the Parkin Drawing Prize exhibition at the New Zealand Academy of Fine Arts in Wellington on August 2.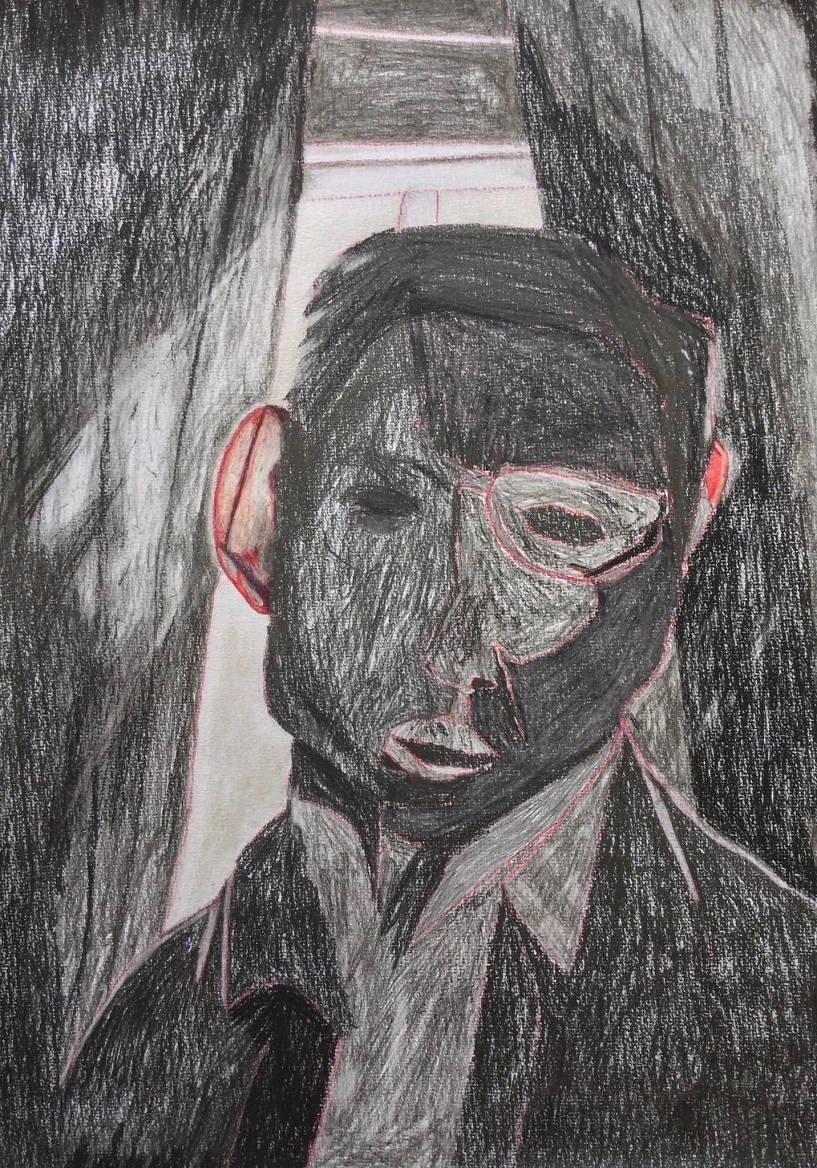 Glimmer By Jonathan Cuming, 2022.
Medium: Pencil, coloured pencil and watercolour on paper.
Cuming says Glimmer is a drawing striving to create an atmosphere. The image began with a photograph used as a reference — this was quickly discarded, and then there is only experience and intuition as an artist to rely on.
Blueprint For a Folded Mind by James Thomson Bache, 2023.
 Medium: Pigment liner pen.
James Thomson Bache is a previous finalist of the Parkin Prize and received a merit award in 2017. He settled in Dunedin in 2013 and is a graduate of the University of Otago in art history and visual culture. He is a self-taught drawer, painter and ceramicist who says this work was created through a process of cellular buildup, employing automatic drawing techniques within confined blocks of space. "The drawing brings forth images reminiscent of both neural networks, topographical mapping and distant cosmic static as interpreted into visual form."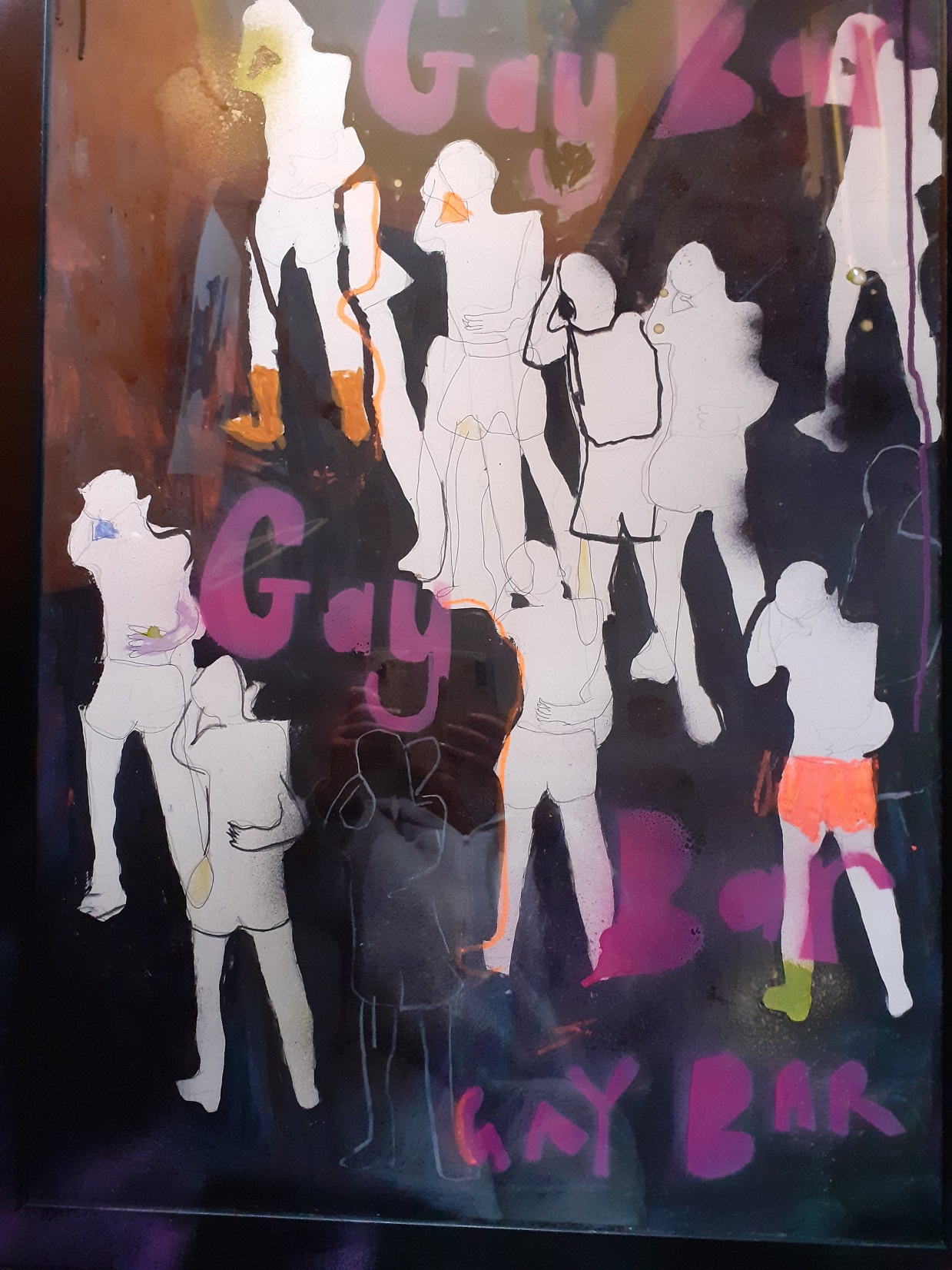 Gay Bar, by Carolyn Edmonds, 2022.
 Medium: Ink, paint.
Carolyn Edmonds graduated from the Dunedin School of Art and has been a previous Parkin finalist. She creates abstract ink, acrylic and oil paintings and describes this work as being "In memory of the gay bars down dark alleys, in basements where I could dance freely".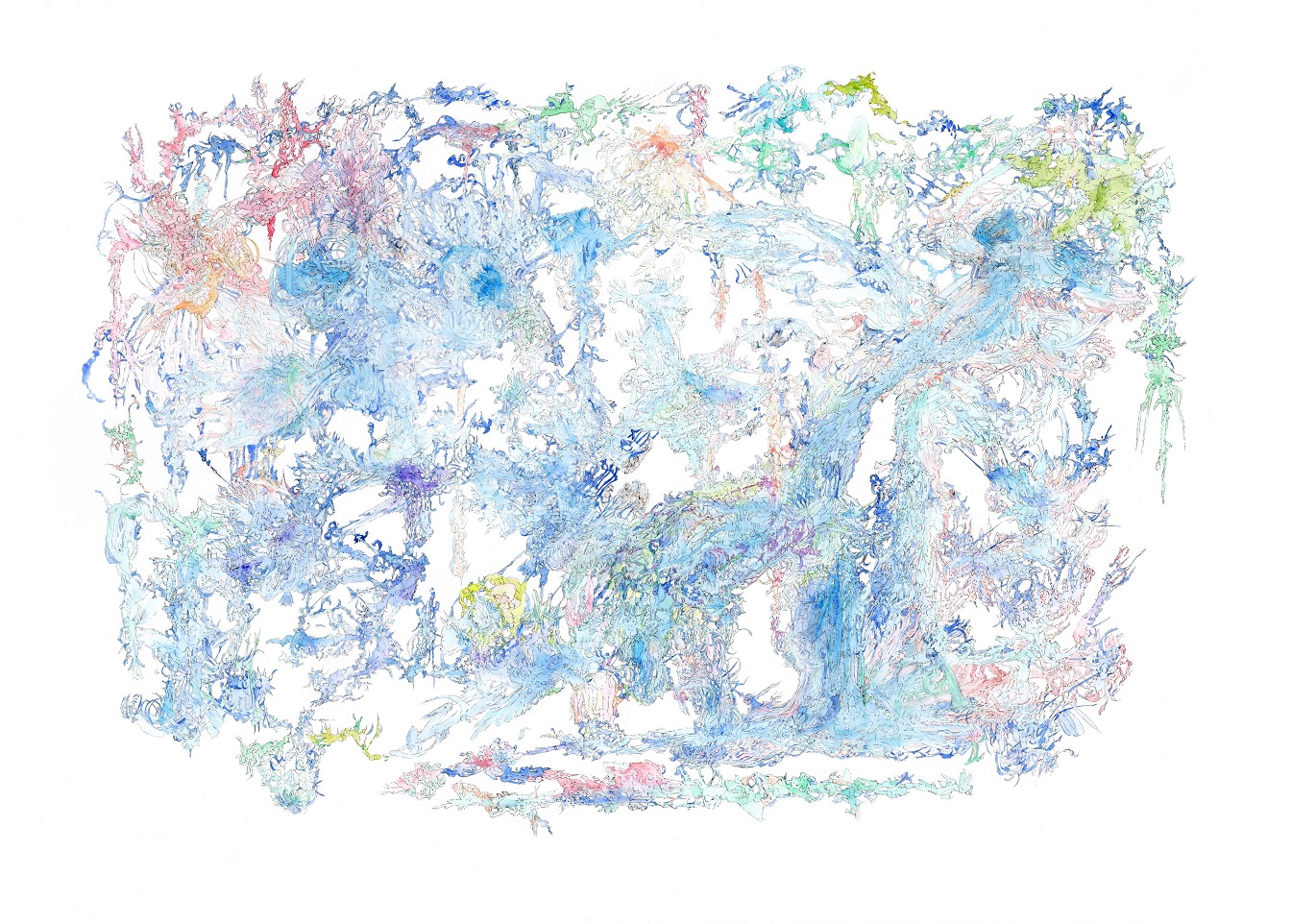 Dancung Grawing by Motoko Kikkawa, 2022. 
Medium: water colour and ink on paper.
Motoko Kikkawa is a Japanese artist and musician who moved to New Zealand in 2004 and is known for her detailed, fine drawings on paper which were a development on her attempts to learn Chinese calligraphy. Kikkawa puts colour on paper with very soft brushes and tries not make any shape or draw something. "Just like brush is dancing on the paper, I let my hand move. Then add strokes with small brush or pen. It's very thrilling action because as soon as I add the out lines the brush mark starts have life."
ETU (BRIDGE MIRRORS) by James Robinson, 2023. Medium: Mixed media.
Port Chalmers artist James Robinson is a regular Parkin finalist. In 2019, the Dunedin School of Art graduate's work In and Out won the people's choice award. He was also Paramount winner of the Wallace Art Awards in 2007. He describes the seven-piece work as an "improvisation experiment" in mixed media paper, canvas and found object.