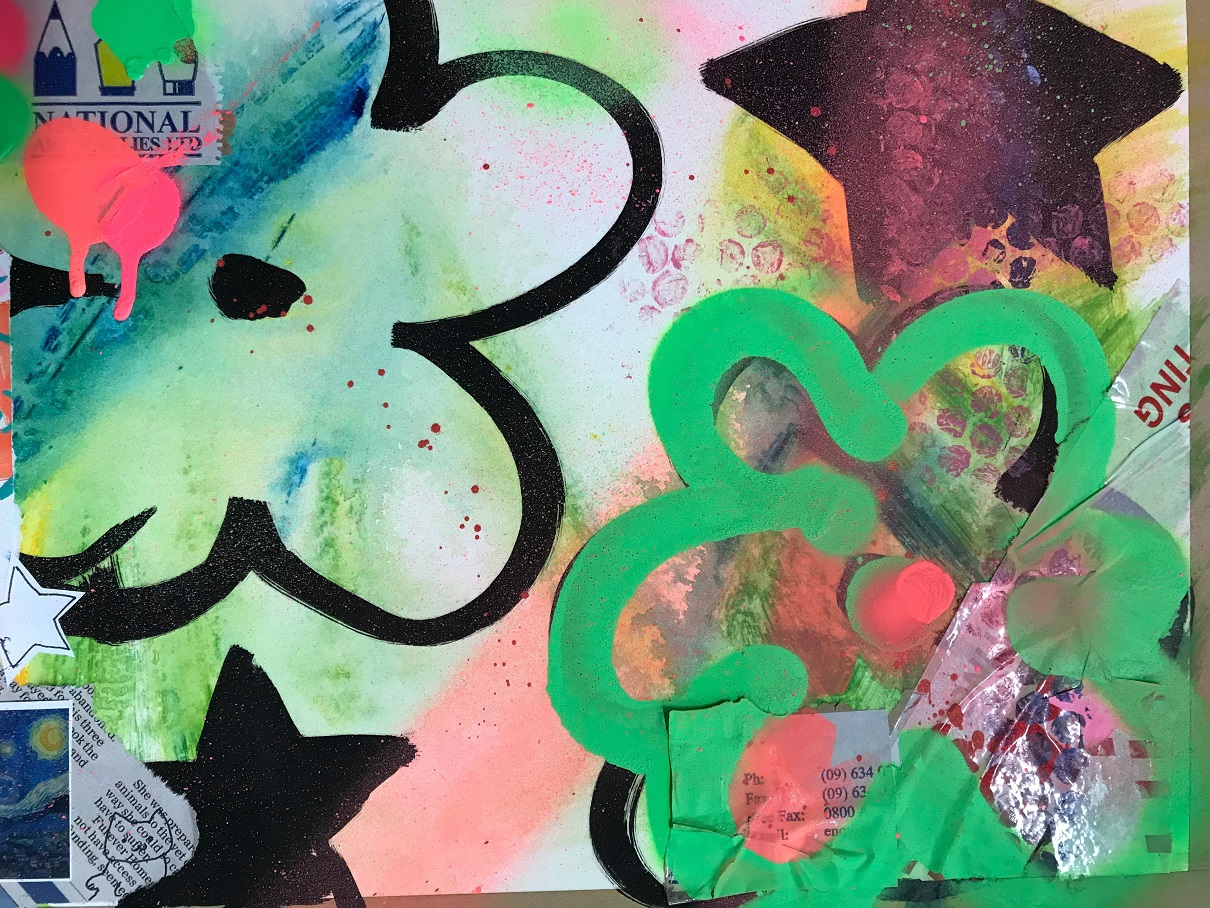 Logan Park High School year 13 pupil Billie Charters' experimental painting investigates textural surfaces, use of colour and painterly layering.
Billie uses discarded items, reusing and recycling that which is often overlooked.
This piece is part of a larger body of work that responds to a close observation of the mundane and banal.
Billie's influences include street art, specifically slap stickers and paste-ups.