A BOOKSHOP IN ALGIERS
Kaouther Adimi
Allen & Unwin
By JESSIE NEILSON
This novella is based around the story of Algerian bookshop and centre of intellectual life Les Vraies Richesses, which was established by Edmond Charlot, aged 21, in 1936. Situated in the old part of the capital Algiers, Les Vraies Richesses and its humble instigator have been little recognised, although in recent times this is changing.
As well as being a cultural landmark, it published and translated leading writers of the time, including Albert Camus, Gertrude Stein, and Rainer Maria Rilke. Charlot also supported the visual arts, and much of his temperament and interest involved a Mediterranean outlook – one not marred by the surrounding violence.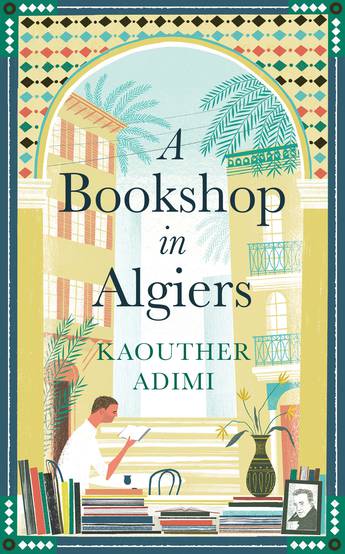 Charlot had been born in Algeria into one of the original French colonial families. As a Pied-Noir (person of European heritage who was born in Algeria during French rule) there was continual tension with the Algerian people, and his bookshop, and lending library, operated through highly unstable times as the independence movement gained force, leading to the Algerian War of 1954-1962, including specifically the Battle of Algiers. He based himself both in Algeria and in Paris, depending on time's sway.
Against this setting Charlot energised the local writing industry, launching many writers. Though avoiding political affiliations, he had been wrongly accused by the Vichy regime of being a Gaullist and communist sympathiser and imprisoned. At other times he sought to mingle with and support leading thinkers and creators, such as Andre Gide and de Saint-Exupery.
Wartime challenges included lack of or political withholding of the core materials for publishing, yet he continued to publish both individual works and, while he could, a bi-monthly magazine Rivages. At times, he resorted to butcher's paper, and ink made from grape-seed oil, chimney soot and boot polish.
Author Kaouther Adimi is a young Algerian based in Paris, and she has been the recipient of a number of French prizes for this work and others. This 2017 work has been translated from the French. Familiar with the constant threat of terrorism in her home country, she confidently weaves together Charlot's individual ambitions against the backdrop of political instability. She details an Algiers of cramped alleyways and terraces which for centuries had been stained by the blood of its people, as well as the ''black hole'' of the Casbah, the dilapidated walled citadel of the old Ottoman city.
The bookshop unfortunately did not survived 20th century warfare, when most of Charlot's archives were destroyed. Adimi combines the past with a more recent setting, where characters are packing up the store for its dismal finale. Ryad from Constantine has been hired for this job, and his disengagement from the job is poignant: for him, books make him anxious, where black characters jump off the page like mites. Yet Charlot's passion and his legacy are strong. This is a sensitive tribute to a quietly influential figure of the literary and cultural world, who was determined to engage with and support the arts, despite surrounding political calamity.
Jessie Neilson is a University of Otago library assistant