Rob Kidd reviews Peach, by Emma Glass. Published by Bloomsbury
From its first sentence, Peach is utterly entrancing.
The eponymous adolescent heroine of the book has just been attacked, violated and stumbles home bloodied and sickened.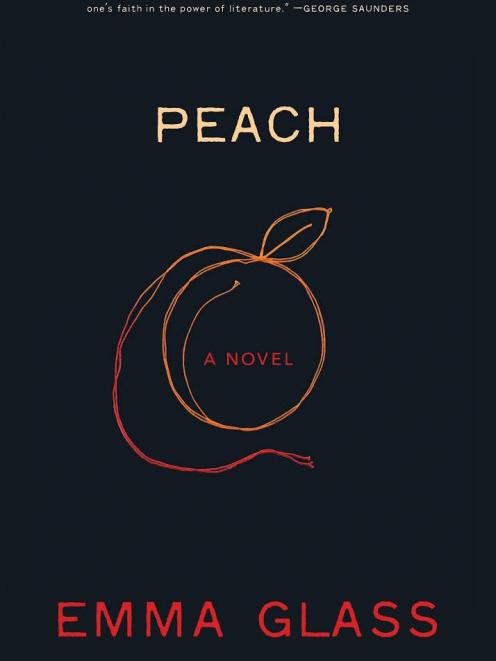 The words Emma Glass employs dance lightly while conveying an ordeal that clearly weighs on the soul of the young girl.
Her attacker's grave deeds manifest themselves in a sausagey grease, in which Peach feels covered, degraded.
''I part my legs slowly and slot the mirror between my thighs ... The skin is split. Slit. Sliced.''
Glass is fearlessly confronting with her prose.
While Peach's parents are too consumed in each other and their baby, she repairs the physical damage.
''Slip the pin through the skin. Start stitching. It doesn't sting. It does bleed. White thread turns red. Red string. Going in. Going out. I pull. Tug. Tug the pin. In. Out. Out. Out. Blackout.''
The rhythmic poetry of Glass' descriptions suggests much more than the mere words alone.
And not everything is as it seems.
Through Peach's eyes we see her boyfriend Green as a calming arboreal presence, whose branches shelter and protect her.
Teacher Mr Custard is a semi-solid mass who slips from his desk and pools on the floor at one point, requiring the help of pupils to help him reform.
But the focus of the story becomes Lincoln, who not only violates Peach but stalks her with letters professing his love.
As the fear consumes her and panic lurks around every corner, her belly mysteriously grows.
Yet it does not thwart her revenge.
The vivid symbolism leaves the reader to consider Peach's world long after the conclusion.
At 100 pages, the novel might seem thin, but it is incredible how much Glass packs in.
Not a word is wasted.
The author plays with the language, looking at words from every perspective, twisting them this way and that.
The language is regularly onomatopoeic, used to reflect and contrast the content of the narrative at any one point.
It is an unusual experience to read something so ethereally delicate, with a such a robust plot in the foreground.
There may be echoes of other authors, such as Elimear McBride, in Glass' debut work, but it is completely original and unique at heart.
Another writer, Daisy Johnson, said of Peach: ''It has changed the way I see the world''.
It is difficult to imagine a greater compliment.
I would concur and add that it has changed the way I think about language.
You may not read anything better this year.
-Rob Kidd is an ODT court reporter and books editor.
Win a copy
The Weekend Mix has three copies of Peach, by Emma Glass, courtesy of Bloomsbury, to give away. For your chance to win a copy, email playtime@odt.co.nz with your name and postal address in the body of the email and ''Peach'' in the subject line, by Tuesday, March 13.
WINNERS
Winners of the draw for copies of The Sparsholt Affair, by Alan Hollinghurst, courtesy of Pan Macmillan, were: Joc Parkes, of Dunedin, Michael Anderson, of Queenstown, and Helen Hayes, of Wakari.