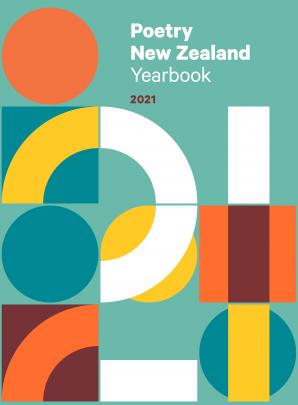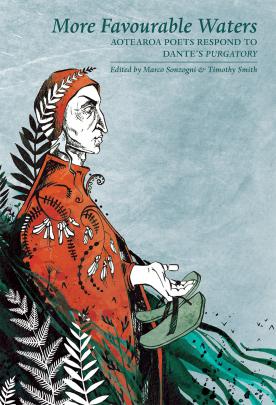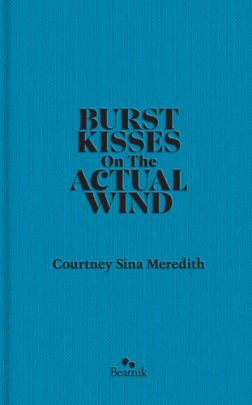 A selection of recent poetry works reviewed by Hamesh Wyatt.
POETRY NEW ZEALAND YEARBOOK 2021
ed. Tracey Slaughter
Massey University Press
More than 400 pages, 182 new poems, 25 reviews of recent poetry collections along with essays and a wonderful editorial by Hamilton poet, Tracey Slaughter.
Issue #55 was compiled in a time of pandemic which has shaped this massive book. It has more than a few shuddering moments. These are poems that capture both horror and beauty.
Slaughter puts it well when she says of poetry: "It saves who we are and where we are failing, who we long to be and what we are going through, one vital song at a time. This issue is now part of our first line of defence."
This is a complete and considered work and features local talent Darcy Monteath.
MORE FAVOURABLE WATERS: AOTEAROA POETS RESPOND TO DANTE'S PURGATORY
ed. Marco Sonzogni & Timothy Smith
The Cuba Press
More Favourable Waters is a commemoration of one of the world's great poets Dante Alighieri.
Seven hundred years after his death, 33 New Zealand poets have written a poem of 33 lines inspired by and including a short passage from one of the 33 cantos of Dante's Purgatory.
Majella Cullinane, Sue Wootton, David Eggleton, Vincent O'Sullivan and Robert Sullivan all make appearances. Purgatory being that waiting room to heaven becomes a focus for some poems that are gobsmackingly good.

The holiness of attention by Michael Harlow concludes:
… In all weathers of the heart,
it is this radiance that shines;
your canticles a light
in the world's ear.
All my thoughts speak of love.
And who would want to silence any song.
This is called the holiness of attention.
HOW TO LIVE WITH MAMMALS
Ash Davida Jane
Victoria University Press
This is a slim book full of reimagining and longing. Ash Davida Jane looks closely at the ways we love one another.
This is a potent well-rounded little book. The whole thing is a confident love letter to a significant other.
walking with Dorothy begins:
a dog bothers the scraps
of food around the compost bin
it howls at the murmur of the village stream
ignoring the voice calling from the hill
the trees gleam with overnight rain
each tree, taken singly, was beautiful...
BURST KISSES ON THE ACTUAL WIND
Courtney Sina Meredith
Beatnik Publishing
Courtney Sina Meredith recently appeared on televison's Breakfast with her latest poetry collection.  This one is a love letter to her wife, Janet. Many poems capture the little things in life. 
It has been a while since Brown Girls in Bright Red Lipstick (2012) but it has been worth the wait.
Burst Kisses is thoughtful, unapologetic, strong and powerful. The title poem's last four lines pulse and move:
...Watch-the-sun-watching-you
Learn-the-names-of-your-kids
Circle-your-tā-moko-with-my-eyes
Hang-the-washing-say-no-prayer.
I AM IN BED WITH YOU
Emma Barnes
Auckland University Press
Emma Barnes explores womanhood and gender in these 51 poems. The Sigourney Weaver sequence of 20 poems is fun, moody, mournful and even wistful.
This poet is dynamic and offers the reader new lessons, more than a little nuance and solace in some well told lyrics and narrative poems. Lots of verve and honesty in this confronting book.
The final words from Good girl, good girl:
...The good girl's mouth is always closed and the sun
never sets and the ruin stays inside where it was put
in the first place, where it is meant to be.
Other highlights include "Hot spit" and "Meat".
SISTA, STANAP, STRONG! A VANUATU WOMEN'S ANTHOLOGY
ed. Mikaela Nyman & Rebecca Tobo Olul-Hossen
Victoria University Press
This collection finds three generations of women penning poems, essays, memoir and song as Vanuatu celebrates 40 years of Independence.
Themes of migration, love and sickness fill these pages. There is poise and clarity; a special, moving insight into the country is given an airing. Lots of respect for this one.
Roselyn Qwenako Tor queries in Is it real love?:
...The wedding ring became a noose
The wine indeed her blood
Danced to slaps and beatings
The music her mournful wailing.
Hamesh Wyatt lives in Bluff. He reads and writes poetry