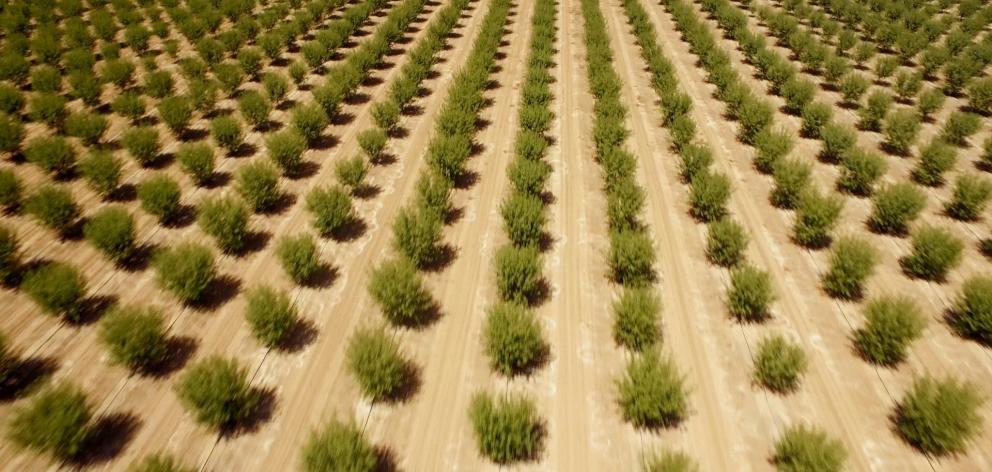 California is going nuts and a Dunedin film-maker wants us all to know about it, writes Tom McKinlay.
Pistachio nuts, the small green kernels in the satisfyingly ready-to-open shell, are at the centre of a water war in California.
And so far, the nuts, or at least the billionaire farmers behind them, are winning.
It is a story not only of water grabs and resource depletion, but one of international intrigue, war and economic blockades, and one being told by Dunedin born and-bred film-maker Rowan Wernham, in collaboration with Russian-born investigative journalist Yasha Levine, in the film Pistachio Wars.
The Ravensbourne-raised and University of Otago-educated Wernham says he became interested in the issue after reading a piece Levine had written that touched on efforts by US pistachio farmers to exclude imports from Iran, by backing the United States' aggressive posturing towards the Middle Eastern country.
"One part of the story caught my eye. Pistachio farmers were contributing to groups lobbying for war with Iran because of a snack food,'' New York-based Wernham says.
The rationale was that Iran was a big exporter of pistachios - it is the country's second biggest export, Wernham says, if a distant second behind oil - so if American producers could take that source out of the equation, large profits beckoned.
Pistachio Wars is Wernham's first feature-length documentary, the film-maker, designer and internet entrepreneur having previously produced short films.
At the heart of Wernham's film is a billionaire American couple who could only have been minted in the US.
The Resnicks, Stewart and Lynda, are a supremely well-connected power couple: he a businessman who rose from the mean streets of New Jersey, she a marketing whizz with Hollywood pedigree. Between them they own The Wonderful Company, which grows and sells pistachios. Their Super Bowl ad-break promotion of the nuts - with taglines such as "every time you crack one open, an angel becomes an American'' - has created a vastly expanded market for the nuts in the US.
"Now you go into a service station and there's a big display at the counter,'' Wernham says.
By one estimate, Wonderful makes about $US162 ($NZ235) a tree, and they have millions of trees, accounting for two-thirds of the US pistachio market.
"They're farmers - the biggest and most powerful in California. They're also water barons. They control more water than the entire population of Los Angeles uses in one year - that's four million people,'' writes Wernham's film-making partner Levine.
Levine came across the phenomenon of the Resnicks' desert orchards of nuts while investigating housing issues in the wake of the US sub-prime mortgage collapse. There, in the same Californian landscape as emptying commuter towns, he witnessed huge plantations of nut trees going in, in the middle of a savage drought.
Wernham says the huge investment in horticulture cut across the drought narrative that had been playing out in California.
The Resnicks had invested in Californian land and needed water to make a return from it. What followed was a period of intense lobbying that saw state legislation changed and water infrastructure privatised.
Today, intensive use of water in Californian orcharding is having a devastating impact on the environment, Wernham says.
What's happening there is a microcosm of wider issues around water, he says, as farming is recast as an extractive industry, mining water and other resources to fuel short-term destructive production methods with little thought for the future.
It's an alarming circumstance, given the critical importance of food production.
"We are depending on these people to feed the world,'' Wernham says.
"It is insane.''
Wernham says he and Levine hope to have their film finished next year, before submitting it to film festivals and potentially shopping it to cable television.
To do that, they still need to raise some money for editing and post-production. The Kickstarter campaign for Pistachio Wars has so far netted them more than $50,000 of the almost $73,000 they need. It is open until Friday, December 21.